Hey, Listen! CMW Diary, Day 5 Part 2: Hollerado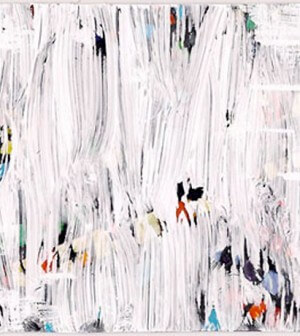 I can't express how much of an amazing time I had at CMW 2014, and nothing ruled more than getting to hang out with Hollerado, the incredibly talented (and adorable!) four-piece from Ottawa. If you haven't heard of Hollerado, you're likely not of this planet, but let me fill you in anyway! These guys are not only amazing musicians, but they're super rad guys in general.
My conversation with Nixon and Jake began about music, and their recent tour of Europe (which included playing for the Liberation Day Festival in Holland…you know, no big deal or anything, right?), and discussing some of their favourite venues to play in the city i.e.- The Horseshoe, Lee's Palace and The Phoenix to name a few legendary spots, when the conversation naturally turned to Dave Foley and videogames. As a huge fan of Kids In The Hall, I loved seeing Dave Foley in two of the band's music videos, Americanarama and Desire 126, so naturally I needed to know the full story behind their relationship with Dave. After accompanying a mutual friend to a Hollerado show in L.A. years ago, Dave and Hollerado fell madly in love, and the rest is history. Having a comedy legend as a fan certainly never hurts, especially when it results in hilarious music videos. If you enjoy music and laughing (two pretty great things), you're going to want to check out those videos.
Considering Dave Foley has a voiceover role in one of my favourite video games, and since the Americanarama video makes some super nerdy/awesome video game references, I simply had to dig into the boys' gaming habits. We lovingly reminisced about Nintendo 64, the amazing music offered in Ocarina of Time, and got a little nostalgic for classic arcade games. Overall verdict of the interview? The boys in Hollerado can be summed up in three words: rad as hell.
Keep your ears peeled for upcoming tour dates, because you need to see these cats rock out on stage right before your very eyes!
Twitter: @Hollerado
About Alex Payne
Alex Payne is a fashion student living in Toronto, and a complete pop culture junkie. She's an avid blogger, writing about beauty, fashion, dating, music and film. She's obsessed with cupcakes, Kate Spade and The Simpsons. Oh, and vodka.