Hey, Listen! CMW Diary, Day 4: The Damn Truth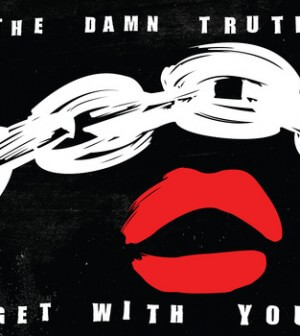 Very little beats the Friday night of CMW, and I couldn't have made a better choice of venue last night than The Horseshoe Tavern. Packed to capacity as usual, the atmosphere was absolutely amazing – and then I was magnificently blown away by a new musical discovery, a marvelous little band called The Damn Truth, hailing from Montreal.
When The Damn Truth took the stage, I literally had to pick my jaw off the floor (and I'm sure my friend was beyond irritated by me constantly saying "They're so amazing!"). They rock a kick ass front lady, Lee-La Baum, who I kept describing all night as 'if Janis Joplin and Robert Plant had a baby'. Not only was I super impressed with her boho-chic style, but I was so happy to be in the presence of such an influential woman on stage! Her classic rock 'n' roll vocals would rival any rock band, and her stage presence can only be described as powerful. Not to mention she happens to be sharing the stage with the rest of the band, Tom Shemer, David Massé and David Traina, who are truly rock gods in the making. If you don't check these guys out, well…I can only assume you don't like music!
Check out their website http://thedamntruth.com
Twitter: @TheDamnTruth
About Alex Payne
Alex Payne is a fashion student living in Toronto, and a complete pop culture junkie. She's an avid blogger, writing about beauty, fashion, dating, music and film. She's obsessed with cupcakes, Kate Spade and The Simpsons. Oh, and vodka.