Hey, Listen! Check These Guys Out: July Talk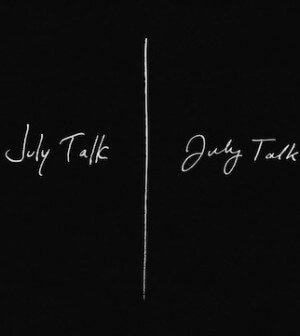 One of my absolute favourite bands at the moment is a Toronto-based group called July Talk. Their full length, self-titled album was released in October 2013, and I have to say, it's ridiculously fantastic. I become such a proud Torontonian when I have a band that's constantly on repeat who hails from my home town. But July Talk isn't impressive only due to their outrageous talent. These guys have been taking North America by storm, and are showing no signs of slowing down.
July Talk is about to set off on a US tour, which includes stops in major cities like Chicago, Pittsburgh, Philadelphia, and San Antonio, just to name a few. Not to mention they can now throw a Juno nomination for Breakthrough Group of the Year under their belt. Yes, July Talk is clearly a band to keep your eye on!
Singers Peter Dreimanis and Leah Fay both have extremely unique voices, which blend together in a way that will literally make you gasp. Imagine if Nick Cave and Norah Jones teamed up, were backed by an incredible band, and were singing brilliantly crafted songs. If that doesn't set them up in your head as an absolute powerhouse, I don't know what will. Pay particular attention to Guns + Ammunition and Paper Girl, because both songs will blow you away.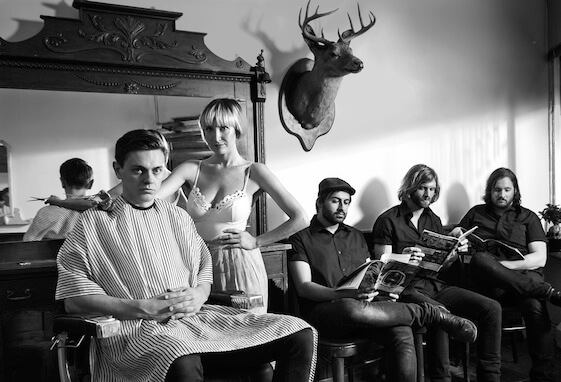 Check out their site for your dates: http://sleepless-records.com/july-talk-american-tour/
Follow them on Twitter: @JulyTalk
And make sure to check out their video for Paper Girl

About Alex Payne
Alex Payne is a fashion student living in Toronto, and a complete pop culture junkie. She's an avid blogger, writing about beauty, fashion, dating, music and film. She's obsessed with cupcakes, Kate Spade and The Simpsons. Oh, and vodka.