Full Brows for the Fearless Woman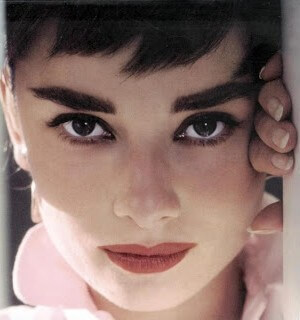 I will never forget the time in ninth grade when one of the meanest boys in school had unfortunately been assigned to be my seating partner. Every day I had to sit beside him and endure his torments as he hurled hateful comments at myself and our classmates. I vividly remember one morning when he asked me if I plucked my eyebrows, and told me that I should start because "they looked like a dude's". I went home that afternoon feeling extremely self-conscious and wielding a pair of my mother's tweezers, ready to attack. Luckily, my mother stepped in at the right moment, warning me that if I ruined my eyebrows I would regret it forever. She explained to me that a strong brow was the sign of a confident woman, and anyone who was bold enough to let her brows grow to their fullest was someone to admire.
After that day, I never felt ashamed or embarrassed of my thick brows again. Today, I celebrate them, and they are single-handedly the one feature that I am complimented on by random strangers on a daily basis. Looking back, I realize now she couldn't have been more right – a strong set of brows frames the face and creates a statement that can only be amplified by flawless makeup and a winning smile. Since then, I've let my eyebrows grow to their thickest and boldest stage yet. And not to stop there, I even fill them in everyday, to further accentuate their robust beauty.
Little did I know at the time, but fashion and beauty icons like Elizabeth Taylor, Audrey Hepburn, Jennifer Connelly, and Brooke Sheilds have all embraced their thick brows, and flaunt them at every occasion. As fashion is currently taking a nod towards the "street grunge" days of the late 80s, full eyebrows are being seen on every runway and advertisement across the world. If you're looking to embrace this look, this step-by-step guide will help you in growing and maintaining your lush brows. But be warned – a set of brows this strong requires the confidence and fearlessness that every woman should empower.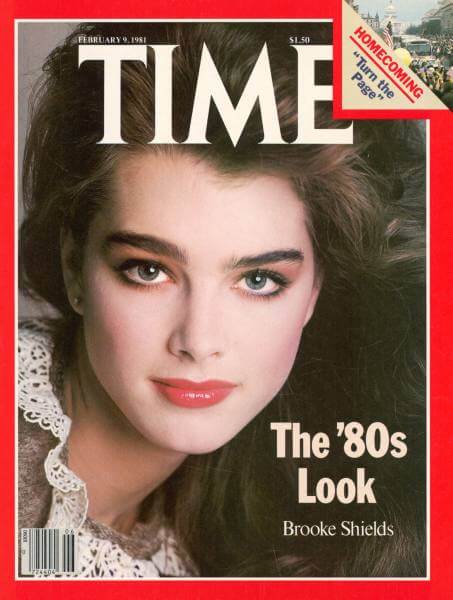 (*Image Source: http://media.tumblr.com/tumblr_lhd2cqNyCy1qb2ehs.jpg)
Step 1: PUT DOWN THE TWEEZERS!
Throw your tweezers in the garbage – embrace the the growth! As difficult as it may seem, taking a break from the constant waxes, threading, and tweezing will actually feel incredibly liberating. So what if you have a few hairs that are out of place? Your brows will be so fierce that a few forgotten hairs won't even be noticeable.
(Note: While I do advise to take a step back from the tweezers, a unibrow is never sexy. If your brows are too unruly, some maintenance is still necessary – just keep it to a minimum!)
Step 2: Create Your Shape
Once your brows are fully grown out (this could take as little as a few weeks for some women) visit a professional to get your brows shaped. Feeling confident in your own skills? There are some amazing at-home shaping kits that offer stencils of perfect arches for you to do yourself. When your brows are fully grown out, your natural shape will appear, and it is crucial that you stick to this! Whether you have sky-high arches or a more straight across shape, stick with what comes naturally – a forced arch looks good on NO ONE!
Step 3: Daily Maintenance
The first step in daily maintenance is to ensure that your eyebrows are moisturized properly. Just like we condition our hair, it is crucial that your brows are also healthy and shiny. Using your regular facial moisturizer should do the trick, but quick remedies like applying olive oil or coconut oil before bed will make your brows shine!
The second step is to brush your brows regularly. After years of trying different brushes, I have settled with the a DIY: a thick bristled toothbrush sprayed with hairspray before every use. Your friends may look at you strangely as you brush your brows with a toothbrush (trust me, they will) but the results are spectacular.
The third step (if you so choose) is to fill your eyebrows in with a pencil, powder, or tinted gel. Since not all ladies are fortunate enough to have thick brows, some may still want that full look. Creating the illusion of a thicker brow is as easy as applying an eyebrow pencil, coloured powder with an angled brush, or a tinted gel. I opt for Bobbi Brown's eyeshadow in Mahogany, which I apply with an angled brush from MAC cosmetics. I find it easiest to create the perfectly natural colour by using an eyeshadow, simply because most brands offer a wider range of colours. If you want a more subtle look, I recommend a tinted eyebrow gel, like Stila's All Day Waterproof Brow Colour (this is better for women that have naturally thick eyebrows and just want a subtle enhancement). If you find you're looking for a more amplified look, I recommend using a brow pencil, like Anastasia's Brow Wiz. Using a pencil provides optimal precision and a last-all-day colour that won't smudge.
The final step in daily maintenance is applying a clear brow gel to seal the deal. Regardless if you are filling in your brows, I recommend that EVERYONE uses a clear gel to set her brows for the day. Using a gel ensures that any stray hairs stay in place, and that unruly brows remain under control.
Step 4: Hit The Streets
After your brows are looking fantastically full, get ready to receive countless compliments and wide-eyed looks of astonishment every time you leave the house. It takes a truly confident woman to work a thick brow, so go strut your stuff!

About Megan Dussin
Megan is a marketing student living in Toronto, working in fashion merchandising. She spends her time scouring thrift stores and flea markets for the perfect vintage pieces, sipping coffee on her balcony with friends, and exploring the city on foot. Obsessions include anything black, leather, or shiny. Follow her on Instagram at @megadeexo