#FeatureFriday – G-Eazy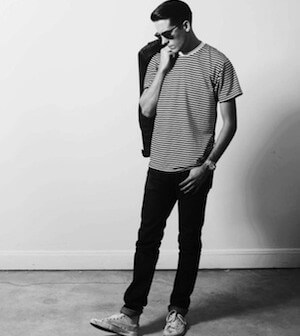 We've been covering a lot of fabulous Toronto based artists & for this week's #FeatureFriday I was able to interview the one and only G-Eazy. But not only is this guy talented when it comes to rhyme, he also looks like a dime, and ladies stand in line, for a moment of his time. Unfortunately, I didn't get a chance to show him my rapping skills, however, I was able to sit down to chat with him about fashion and his own personal style that the ladies are currently swooning over and guys are using as inspiration. Having the opportunity to sit with such a talented artist and all around inspiring person was a very humbling experience, and if you have not done so check out his awesome music, and tour dates coming to a city near you!!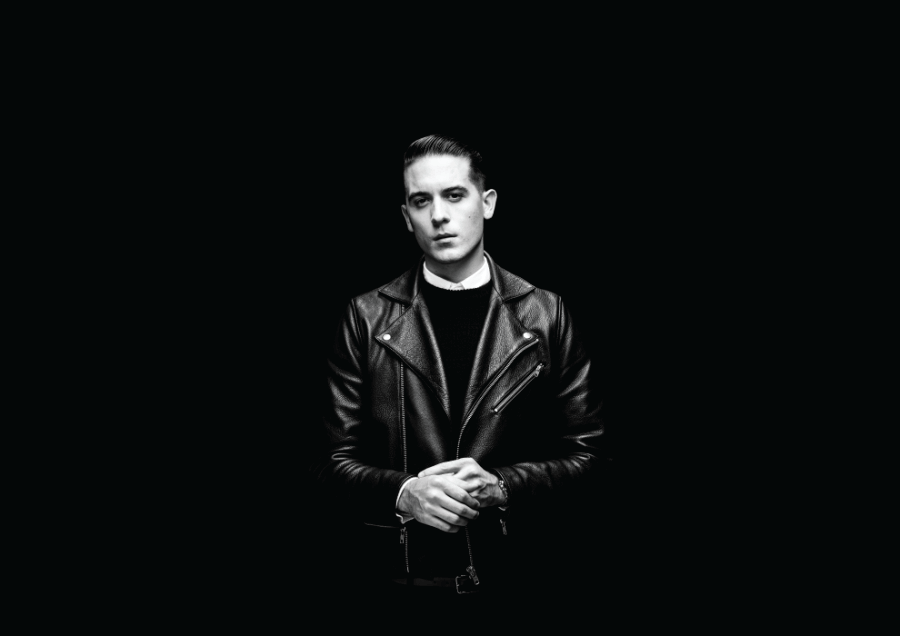 With travelling, and always meeting new people and working with new artists, do these experiences influence your style?
Absolutely, I mean, I'm in a very fortunate position to get to travel the world non-stop for my job, so I've been able to see different cities, different styles, different people and all of that really comes back to influence who you are and what you portray. So when I am working on an album for a week in New York, and then flying to Hollywood and spending two weeks there on the album, and then going on tour, just being able to soak up everything that you are around.
You've been able to travel a lot, so where are the best places to shop?
I love Soho, and everything that's around there, and when I'm in LA I really like La Brea, Fairfax in Hollywood.
Have you been to Toronto before, and if so do you have any favorite places or bars to go or do you have a favorite place to shop here?
Yeah, I've been to both Toronto and Montreal and they're both super fresh, so yeah I've been here before, and Vancouver too. There's dope style in Canada. I can't remember the name but there was this dope shop that carried Comme de Garcon, and Naked and Famous, and other dope brands, but I think it was actually in Montreal. But my sense of style is very simplistic, so I always go for quality in what I'm looking for. And I wear a lot of black so that doesn't leave ya many options.
What are your top 3 favorite brands?
I'm all about really dope, high quality stuff, with good cuts and nice materials and textures. It starts with a really good pair of jeans, like Naked and Famous or APC. Leather jackets, I like wearing leather jackets -Acne makes the one that I wear almost everyday. Brooklyn Circus makes really good like perfectly designed varsity jackets. Bar III is really dope. Those are some of my go to brands.
Celebrities often need to create a look or a brand for themselves, and you've obviously been successful with your style, so do you have a stylist, or would you consider hiring a stylist?
Nahh, I mean this is just all me and what I'm inspired by and what I'm into. And I've always been interested in that mid-century, like 50's kind of style and I've just kind of adapted that and just taken it somewhere kinda different and it's just, it's my art. I'm pretty particular about my style because it's me and who I am. It's all just kind of minimal, all black. There's obviously some kind of Johnny Cash inspiration but then there's also some contemporary inspiration as well, like A$AP Rocky.
Moving from home to New Orleans for college, was your wardrobe always kind of the same or did it grown and transition over time?
It's definitely evolved from over the years by some of my friends in New Orleans. Some of my closest friends ran the cool street wear stores. They had stuff like APC, Comme de Garcons and I was just inspired from being around them.
Who are your top 3 style icons?
Damn that's tough.
Johnny Cash, for the minimal all black style
A$AP Rocky
Kanye West
What is one of your biggest no-no's when it comes to style?
Anything with color. Loud colorful stuff. It's just not me. Like, I warship Steve Jobs, and I think it may come from there, the whole less is more, minimal approach to almost everything in life. Just wanting things to be clean, and simple, and straightforward as opposed to busy and loud. And I think that carries through in my music as well and my approach to style is always that, you know, less is more, and I'd rather take a minimal approach and execute it really well, because it's harder to do that sometimes.
Have you ever had any embarrassing fashion moments?
Yeah for sure! I mean there's definitely been an evolution. From looking back to what I used to wear in high school and when I went to college, it's super embarrassing.
What is one of your favourite articles of clothing or accessory?
I just got this black Burberry trench coat. It's kind of ridiculous but it's also awesome. I kinda look like Shaft, or like the Punisher or something but at the same time it fits within my style. And as an artist we get to be larger than life sometimes because we're on stage at an event or something so its like "alright I'm just gonna wear this ridiculous black leather trench coat because I can!"
I know you are very involved in the whole music side of your business being a producer and all, so are you as hands on in the merchandise design process for the merch sold on g-eazy.com?
Yeah I am. I just think it's important in building your identity as an artist to make sure that everything you put your name on, whether it's a t-shirt or a music video, or whether it's a song, it needs to be an accurate reflection of your identity as an artist and of your brand and who you are.
I know you're a big fan of the Brooklyn Circus varsity jackets, have you ever thought of doing a collaboration with them or selling a similar jacket on your site?
You know ittttttttt!!! We actually just got samples made so I'm really excited.
What is one piece of advice you would pass onto guys in terms of fashion and style? (Listen up fellas)
Less is more. You can't go wrong with being minimal. And just being yourself, like not everything that works for me is going to work for everyone, but keeping things simple can never be a bad thing.
Lastly, the classic question: boxers or briefs?
Boxer briefs. Not the kind that are like tighty wighties but the kind that are like boxer briefs.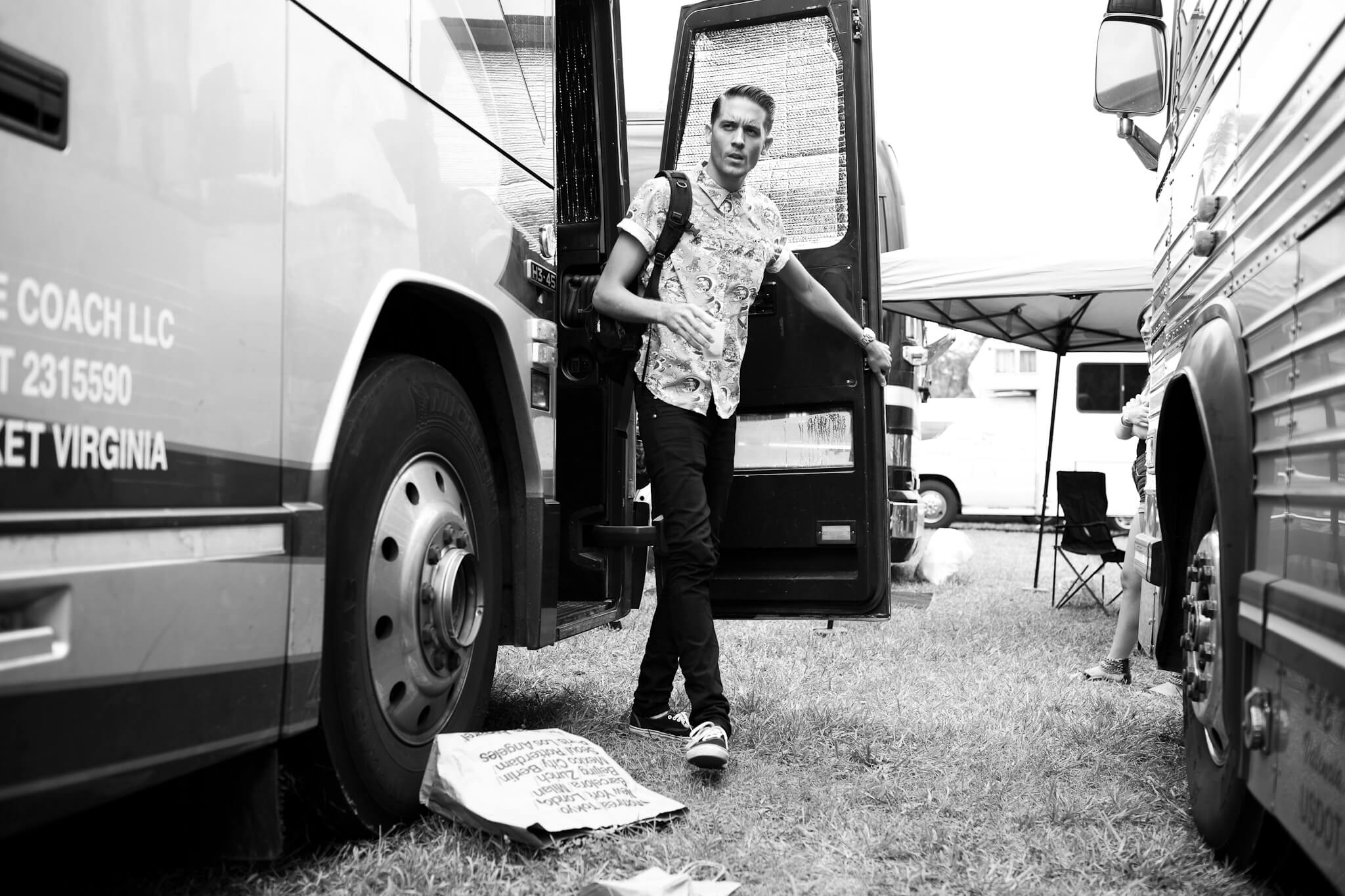 Thank you SO MUCH to G-Eazy and his amazing team! Thanks to them, Andrea and I were able to attend his concert at the Mod Club here in Toronto last week, and I'm telling you it was CRAZINESS. SO GOOD. Check out G's upcoming tour dates here. And if you haven't heard his music, DO IT NOW by clicking here! I'm warning you, you WILL become addicted. We're expecting big things from G, so keep your eyes and ears open people (I'm still totally fan-girling from this interview)!
Let us know what your fave G-Eazy song is @TOCityGossip @Mel13Marchand
Melissa Marchand

About Melissa Marchand
I am originally from Nova Scotia, but in 2013 I moved to the 'big city' of Toronto to study fashion. I am a big believer in following your dreams, working hard but staying positive, and taking advantage of any opportunity that comes your way. I love yoga, wine and high heels…and wine. Follow me on Instagram @melissamarchand and Twitter @Mel13Marchand.