Look Book – Menswear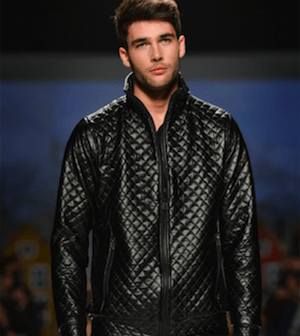 As most of you probably know I recently interviewed the talented "Almost Famous" rapper G-Eazy about his simple and sleek style. He had an awesome tip for guys, which was "keep it simple" and said that his style icons consist of Johnny Cash, A$AP Rocky and Kanye West. This inspired me to focus on menswear for this Sunday's lookbook, and of course, I kept it simple and (mostly) black on black, because a guy can never go wrong in a classic, sleek all black look. Now that we're in the 21st century (not to be confused with Century 21) there is absolutely no reason for a guy to ever look sloppy and careless when it comes to his wardrobe. You don't need to be trendy, but fellas, you have to look put together at least…that's not too much to ask. Really, it isn't. So, with the influence of G-Eazy's diverse, and catchy tunes, I have created a very simple wardrobe lookbook for the gentlemen out there looking for outfit inspiration. Each song inspired a "type" of guy that I decided to style for. I pulled items from several Canadian designers, so most of these looks can be found right here in Toronto!!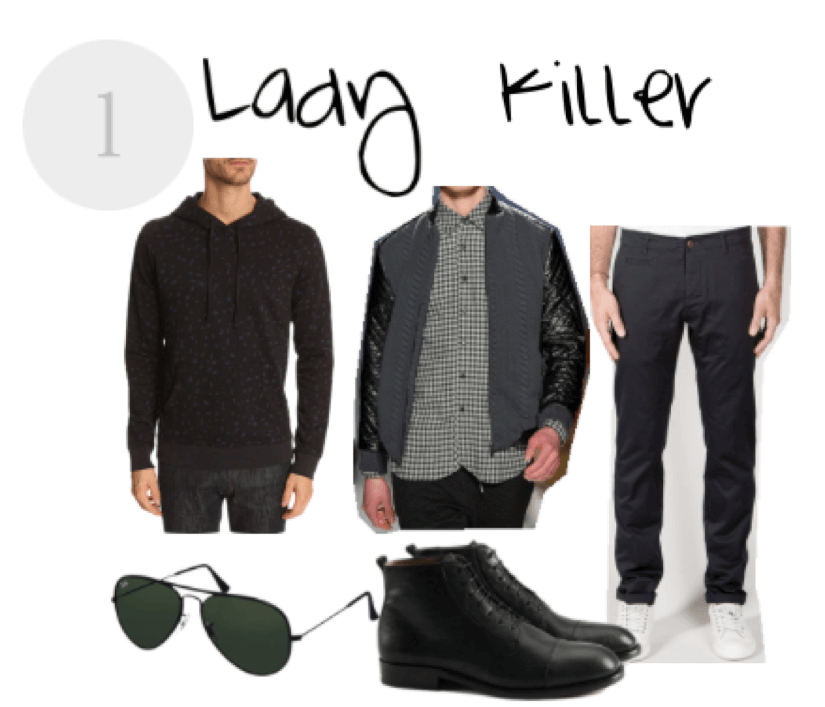 The bomber jacket is a classic piece that should be in every guys' wardrobe. This one from Bustle Clothing is really unique with the quilted leather sleeves for a more stylish look. Paired with a black hoodie, some black pants, nice boots and, of course the aviators for the bad boy "Lady Killer" look.
Look 1:
Sweater: A.P.C
Jacket: Bustle Clothing
Pants: Wings & Horns
Sunglasses: Rayban
Shoes: Gotstyle.ca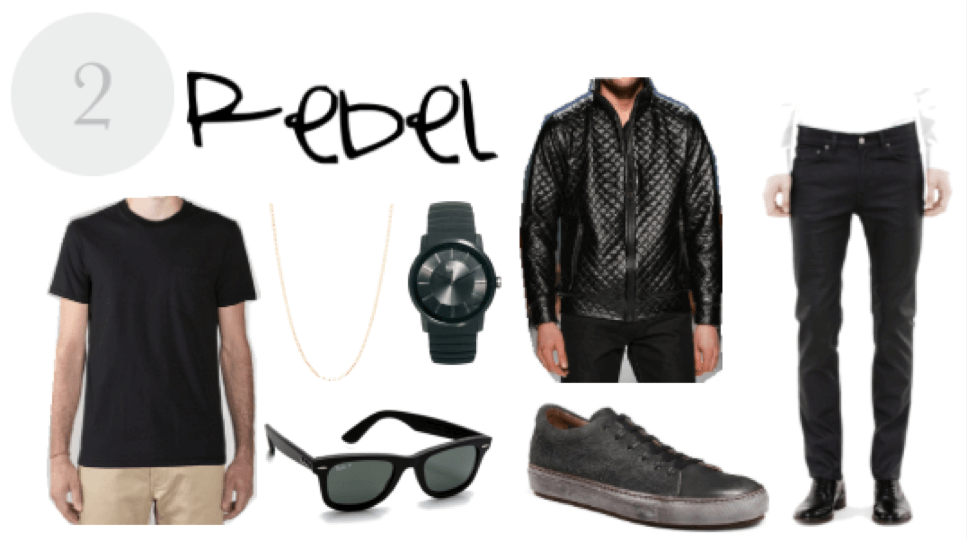 The "Rebel" look always incorporates a leather jacket, and this one from Bustle Clothing is on trend for Fall/Winter 2014. If the texture is too trendy, try a basic black zip up leather jacket. Throw the jacket on top of a plain black tee, skinny gold chain, some black denim, and accessorize with Ray-Bans, sneakers and a sick all black Hugo Boss watch.
Look 2:
T-Shirt: Wings & Horns
Chain: ASOS
Sunglasses: Ray-Ban
Watch: Hugo Boss
Jacket: Bustle Clothing
Shoes: Acne
Pants: Acne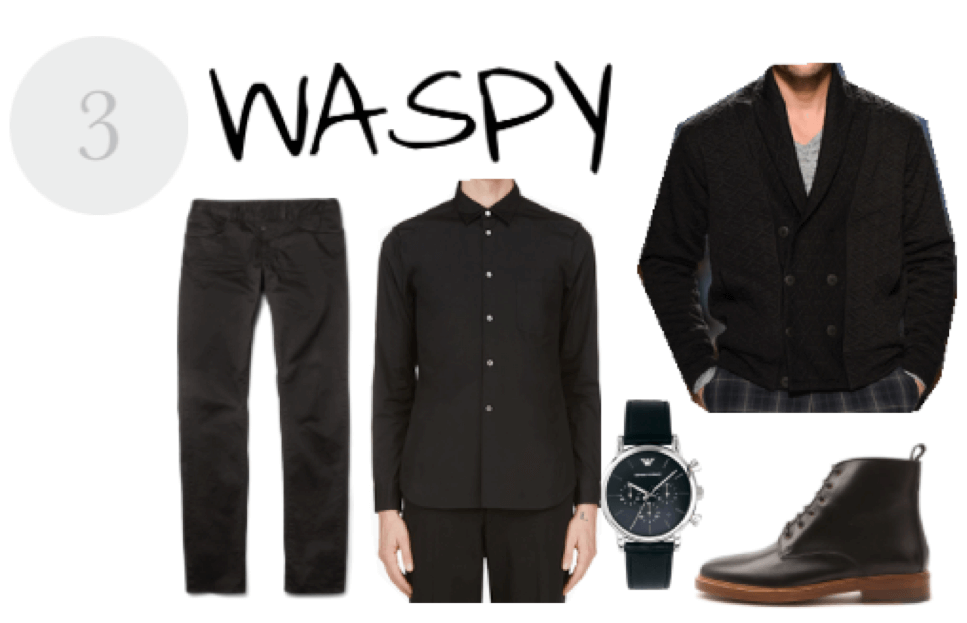 So for those guys that are more of the WASPY type, try a black button up with some slick black jeans, a nice watch and these classic boots. You can throw this stylish, timeless sweater on over top, or you could wear a basic tee instead of the button up for a more casual look.
Look 3:
Pants: Balenciaga
Shirt: Comme des Garcons
Sweater: Bustle Clothing
Watch: Emporio Armani
Shoes: A.P.C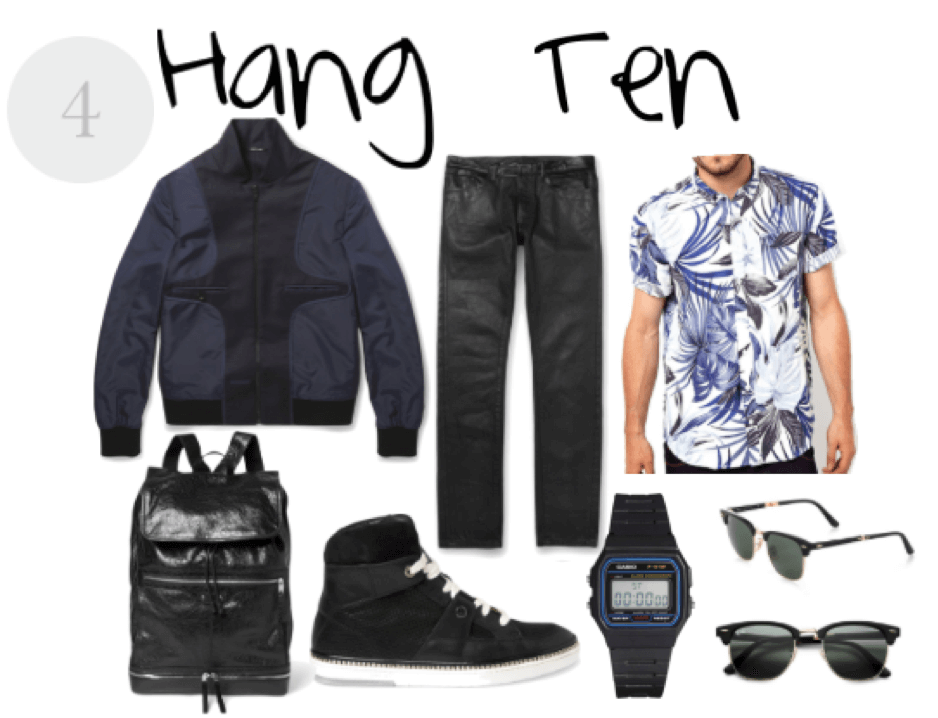 Surfs up bro…Yes, I just said that; let's move on. For the guy who is more relaxed and laid back, try to incorporate a little bit of color into your style. This palm tree print shirt is really great, and it lightens up the look for the guy looking for a basic, laid back style. Finish the look off with these awesome waxed black denims, this great navy bomber jacket, and some sweet kicks. Oh, and don't forget your digital watch, the classic Ray-Bans, and the leather backpack!
Look 4:
Jacket: Maison Martin Margiela
Bag: Balenciaga
Shoes: Jimmy Choo
Pants: Balenciaga
Watch: Casio
Shirt: Libertine-Libertine
Sunglasses: Ray-Ban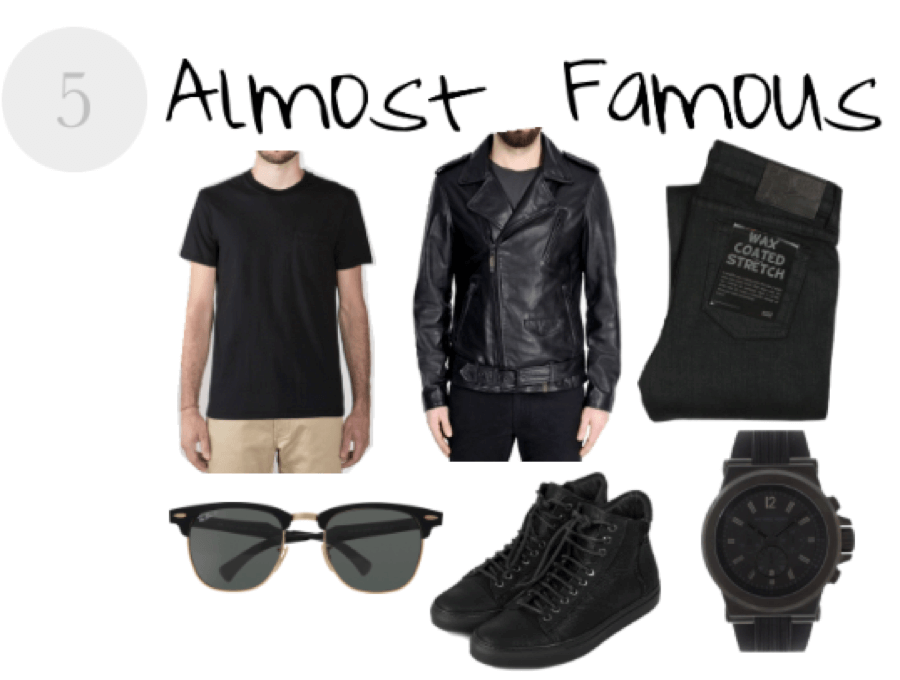 Inspired more specifically by G's own wardrobe, this Rudsak leather jacket is a big MUST when looking for an all black outfit. This is a classic moto jacket style that will last you till the end of time. Toss it over a plain black tee, some Naked & Famous denim, stylist sneakers, an all black watch and of course the Ray-Bans.
Look 5:
T-Shirt: Wings & Horns
Jacket: Rudsak
Pants: Naked & Famous
Sunglasses: Ray-Ban
Shoes: Wings & Horns
Watch: Michael Kors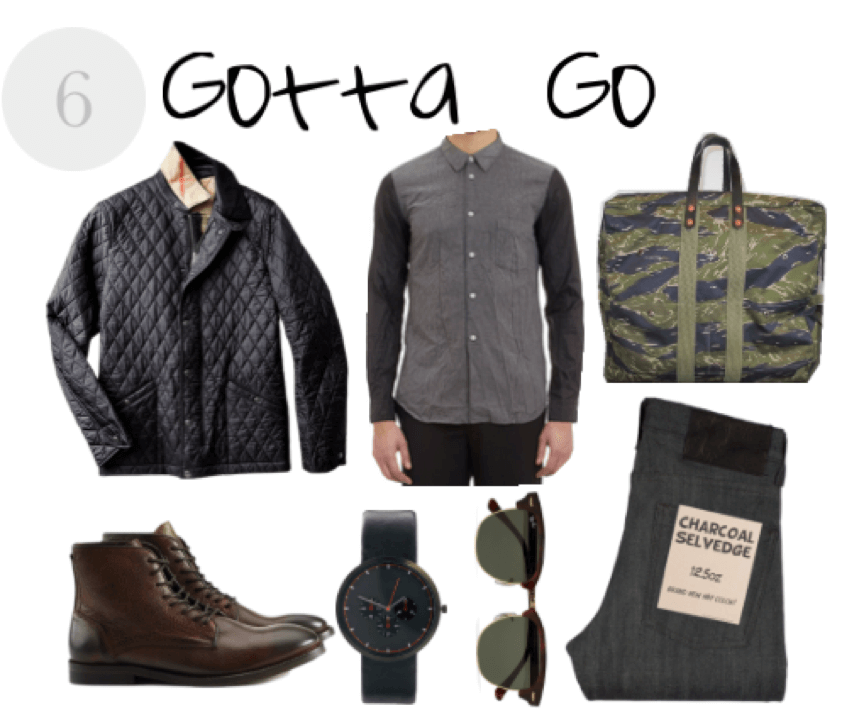 Travelling? I've got ya covered! This Klaxon Howl bag is perfect for a guy on the go. This great Comme des Garcons button up is perfect for a stylish, relaxed look when travelling, working, etc. Pair it with some dark denim, a great watch and these brown boots to have a polished look. The Burberry Jacket will add a stylish texturized look that is a hot trend for Fall/Winter 2014.
Look 6:
Jacket: Burberry
Shirt: Comme des Garcons
Bag: Klaxon Howl
Shoes: Gotstyle.ca
Watch: ASOS
Sunglasses: Ray-Ban
Jeans: Naked & Famous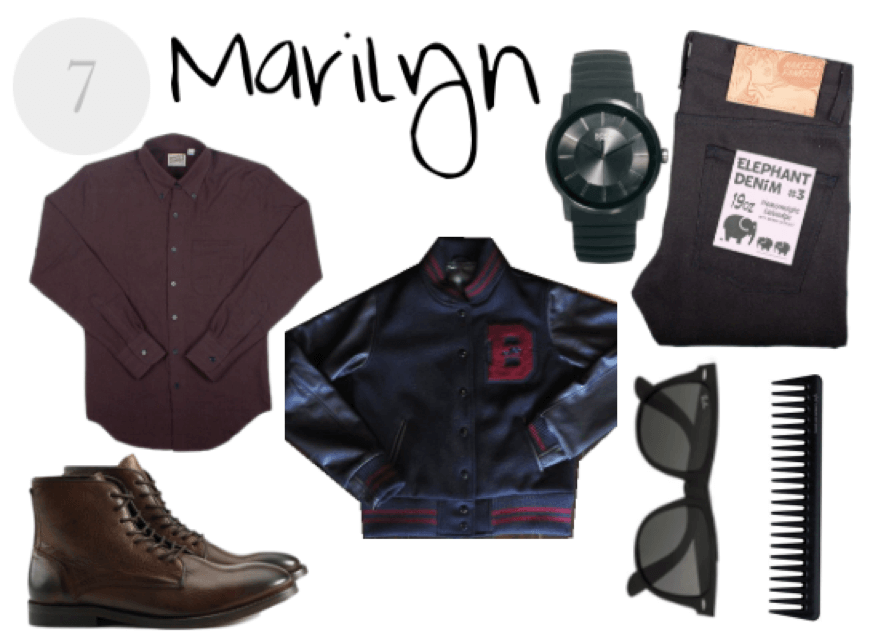 This Letterman jacket is so killer. Honestly, every guy should be required to own one of these when entering manhood. Ladies SWOON over this style and if you don't know already, G-Eazy does it best. A nice burgundy button down, some black or dark washed denim, brown shoes or boots and this chick magnet Letterman jacket create the perfect image of a 1950's heartthrob. Slick your hair back using a comb and a little hair gel to keep it in place, and toss on your wayfarers and try to tell me the ladies don't love it!
Look 7:
Shirt: Naked & Famous
Shoes: Gotstyle.ca
Jacket: The Brooklyn Circus
Watch: Hugo Boss
Jeans: Naked & Famous
Sunglasses: Ray-Ban
Comb: Neiman Marcus
Well guys, I hope you like the outfits but remember, simple is better for guys trying to create, grow or maintain a classy, timeless wardrobe. G-Eazy is a great person to look to for that retro, on trend, but also very classic and timeless style inspiration. Check out our #FeatureFriday on him if you haven't already! Let us know what you think of this weeks lookbook @TOCityGossip @Mel13Marchand
Melissa Marchand

About Melissa Marchand
I am originally from Nova Scotia, but in 2013 I moved to the 'big city' of Toronto to study fashion. I am a big believer in following your dreams, working hard but staying positive, and taking advantage of any opportunity that comes your way. I love yoga, wine and high heels…and wine. Follow me on Instagram @melissamarchand and Twitter @Mel13Marchand.