El Caballito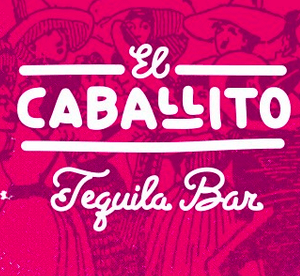 Stepping out of the cold windy streets of downtown Toronto and through the doors of El Caballito was like walking into a secret Mexican hideout. Inspired by the artsy and bohemian neighborhood of Condesa in Mexico City, El Caballito is decorated with found materials and has an authentic Mexican feel. Upon arrival, several smiling faces greeted us. The positive vibe was practically radiating off the walls.
El Caballito is six weeks new and is adding a bit of excitement to restaurant row on King Street West across from Roy Thompson Hall. The menu offers a carefully curated selection of casual Mexican cuisine that has been inspired by street food found in and around Mexico City. The entire menu is affordable going up to about thirteen dollars and offers a perfect assortment of shared plates. Soon to come is their more upscale formal Mexican dining establishment upstairs as well as an 1800 square foot patio that will offer as much tequila as your little heart desires.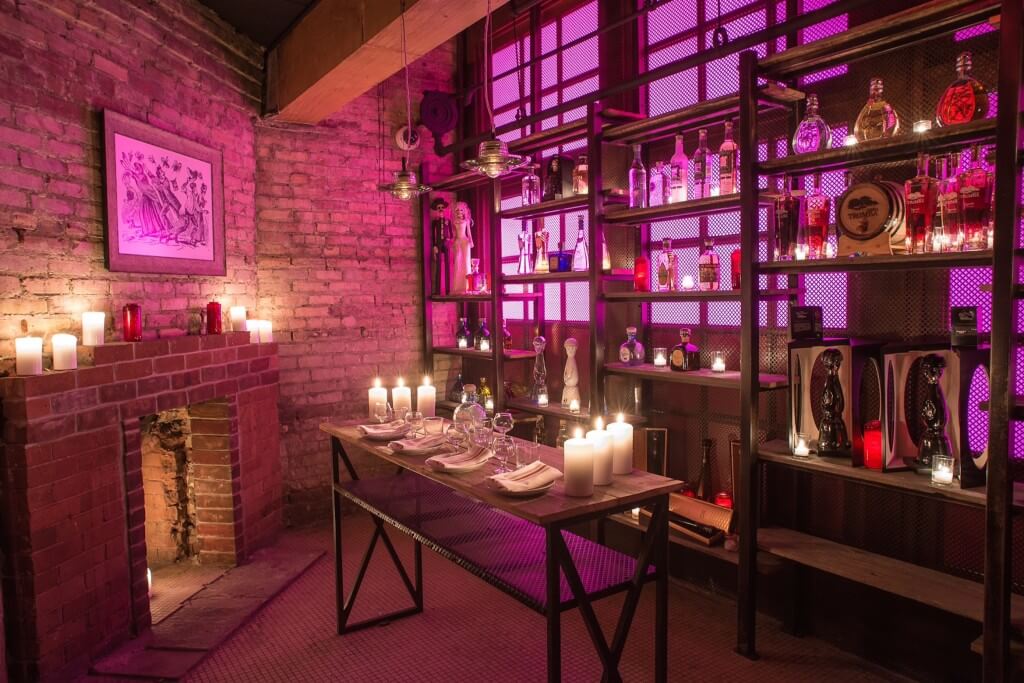 While we sipped on margaritas and took in the atmosphere, I couldn't help but notice that the bar is stocked with over 60 different kinds of tequila. It's sort of a magical thing; you enjoy the most authentic margarita in Toronto and a mariachi band serenades you while you dine. Why is it the most authentic tasting margarita in the city? Not because of the sombreros and guitars accompanying your beverage, but because the Tromba Tequila is infused with juniper on site. In fact, everything is made on site right from the salsa right down to the taco shells, which come freshly made to order in both corn and flour.
We started off with the most authentic item on the menu, the Jalapeno Relleno. The spicy pickled jalapeno is stuffed with pork picadillo, almonds, refried beans, and garnished with onions. This is definitely the item on the menu for those who want the full Mexican experience. The pork is delightfully tangy and the crunchy almonds add their own exotic twist to this dish.
Alongside my jalapeno was the Molote de Tinga, a flaky puebla empanada which is filled with a creamy mixture of tomato soffrito, chipotle, cruda asada and cotija cheese. If you try it, you'll agree that it's not only a perfect blend of ingredients but also a perfect blend of flavour.
Next up was the Quesadilla de Quintero, which was my favourite item of the evening. It was a mix of zucchini, bell pepper, cheese, salsa roja in a homemade corn tortilla.
We tried the Champinones Al Ajillo next. It is the Owner, Andreas' favourite thing on the menu. This taco is made with lots of mushrooms, arbol chili, ajillo sauce and is served on a flour tortilla. He said he has one a day to keep the doctor away. It is the perfect dish for any vegetarian or mushroom lover. The mushrooms were juicy, delicious, and packed with amazing flavor and spice. El Caballito definitely does shared plates well and knows exactly how to combine flavors and ingredients.
We couldn't leave without trying the traditional Ceviche. Ceviche is a customary dish that can often be found served on the beaches of Mexico. With a combination of citrus flavors, the Ceviche at El Caballito offers a refreshing taste and is something you must not miss out on.
Surpassing all of my expectations, El Caballito had me completely lost in flavour and drifted me off into a sunny Mexican paradise. El Caballito is not your usual Mexican restaurant with boring menu items that are premade and preassembled. You will find everything made to order and fresh here. Be sure to take a look at their site for their weekly specials and if you're around the area late at night, be sure to try the midnight taco. I personally can't wait to go back when the patio is open and the sun is shining!
(*All Photo Credit: Chris Cansick, El Cabillito)
220 King Street West, Toronto, Ontario M5H 1K4
(416) 628-9838
"Like" El Cabillito on Facebook and "Follow" them on Twitter @ElCabillito220
About Sultan Sandur
His story is simple; small town guy discovers his long lost self in an urban wonderland. Through this five-year journey of self-discovery, he has transitioned from simple Kamloopsian to fashionable Torontonian. As a devout Torontonian, he always keeps up to date with what's happening in the city. Sultan considers himself to be a foodie and brunch fanatic. You will find him obsessed with discovering new eateries, art events, and entertainment in the city. He's that guy who will be rushing to Nadege for an emergency box of macarons after a rough day. Throughout the year, Sultan can be spotted at local events such as Fashion Week, Nuit Blanche, Art Toronto, Digital Dreams, and TIFF just to name a few.