Bohemian Med Spa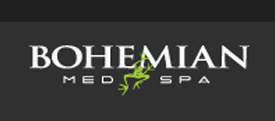 It's seldom that I find myself wandering too far West or even East of the downtown 'core'. Some might refer to it as 'sheltered' or 'boxed in', I call it 'comfort'. However, on this particular day, my Mother was visiting from out of town and on occasions like this I actually prefer to explore the 'outskirts' of my comfort zone.
I had previously mentioned to her that I thought she would be quite fond of the Bloor West Village area. I happened to have a pretty open schedule and decided to incorporate some form of beauty treatment during our adventure. There are only so many boutiques one can walk in and out of for an extended period of time. My Mother is the exception – she can spend her entire day browsing stores as a form of (retail) therapy. To each his own.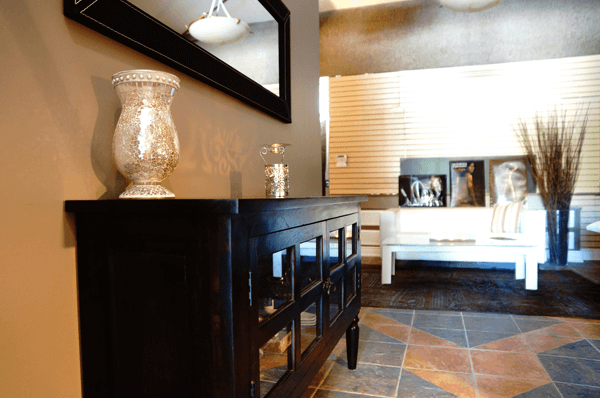 After a quick Google search I realized I was needing/wanting a Microdermabrasion treatment and some form of a massage, if available. I stumbled upon a place called "Bohemian Med Spa" tucked away just West of the heart of Bloor West Village. This couldn't have worked out any better. I figured I could walk around with Mom for a bit, sneak off to get a couple of treatments and then meet back up with her for a bite to eat and an espresso. Perfection!
I made the call to Bohemian Med Spa and to my surprise they welcomed me with open arms to come in for my treatments. I couldn't have been more thrilled. Find me a woman who doesn't love to get pampered on her day off.
After finding parking quite easily compared to downtown, I walked in to confirm my appointment. Joined by my Mother who quickly decided she too was interested in a treatment of sorts.
Mom left to wander and I was more than ready to lay on that table and begin my first treatment: Microdermabrasion.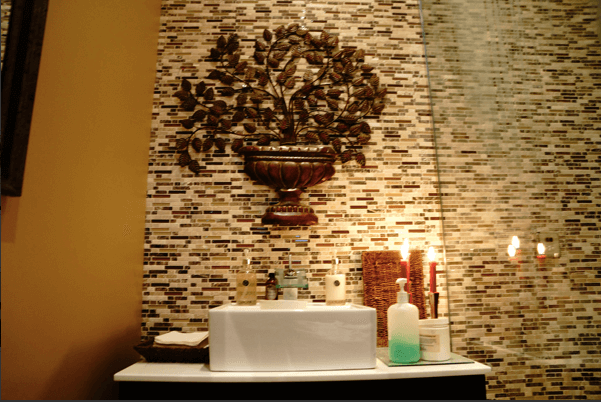 While I waited for my room prep I took a minute to analyze my surroundings. This wasn't the usual big box spa, nor was it a spa attached to a hair salon. To me it came across as more of a place that you would come in and enjoy a treatment and be in and out. Unlike most 'day' spas Bohemian doesn't offer a big fancy lounge area with whirlpools, lockers and a steam room. Instead, it is a place that you come in and out of to get a quick beauty treatment and be on your way. Perfect for the busy Mother who can't afford to spend hours at a day spa. Don't get me wrong, the dim lighting and soothing sounds in the waiting room still allow you to feel those calming and relaxing sensations.
My ever-so-friendly and lovely Romanian beautician greeted me. She escorted me to my room (there are only a few so it isn't too confusing) where I was briefly shown around and then onto the table I went. Again, it really felt like an 'express' spa which is really useful for those with busy schedules. I know there are many times in my monthly calendar I simply cannot commit to 4-5 hours at a day spa, so what would the point of going to one be, right?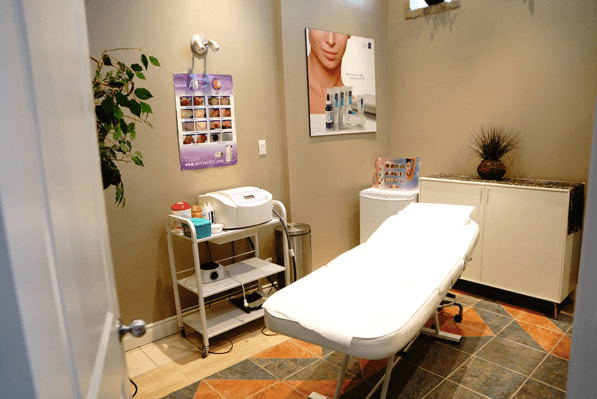 After a quick breakdown of the products that were going to be used on my face during the service I was able to relax in silence while the treatment was performed. Bohemian Med Spa offers Diamond Microdermabrasion – This exfoliation is performed with a diamond tip, which brushes the skin's surface creating a gentle vacuum. This action removes dead and damaged cells at the skin's surface.
I've had crystal microdermabrasion before which feels very similar. At first the vacuum like motions on your face can be considered uncomfortable, but you get use to it. I was actually able to take a power nap during this treatment, which left me feeling even more refreshed.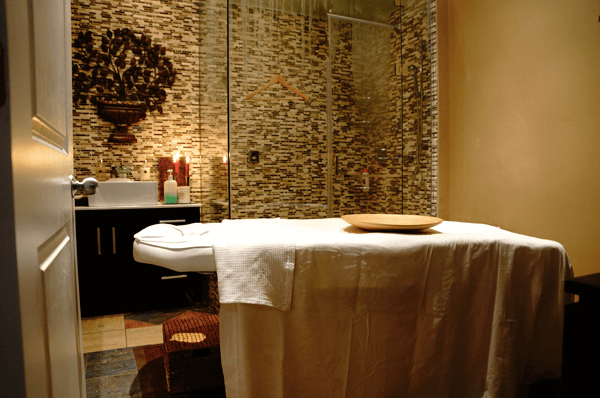 Next up: massage. I literally glided over to the next room and plopped myself onto the table face down ready for more. The type of massage wasn't my personal preference as I am a deep-tissue/sports massage type of woman. I enjoy relaxing but I prefer to feel that pain of muscle tissue releasing and then experience the benefits afterward. However, that being said, it was still nice to completely let go and indulge into blissful relaxation. After 60 minutes of having my entire body, including stomach (which was a first), front and back turned into mush it was time for me to meet my Mother and continue on our adventure.

Before my departure I had a second to chat with the owner, and ask her a couple of questions regarding the specialization of Bohemian Med Spa. She informed me that a Doctor is on site on a weekly basis to perform the more invasive treatments (ie. Botox, fillers, etc.) which is a relief to anybody looking for such services. She also took a minute to tell me about her latest project which is using the skin tightening to contour the face. She has even gone above and beyond to use this method on certain individuals to create a 'celebrity look-a-like'. Unbelievable! I have studied makeup contouring but this was the first time I had heard about contouring of the face using non-invasive skin tightening procedures. Take a look at the Bohemian Med Spa Facebook page to see examples of what I am talking about.
Visit the Bohemian Med Spa website for a list of their services, as they are certainly not limited. They also offer fantastic monthly specials, which are definitely worth a look.
Example:
DAILY SPECIALS
| | |
| --- | --- |
| MONDAY | MICRODERMABRASION $75 (reg. 99)CHEMICAL PEEL $75 (reg. 99) |
| TUESDAY | THREADING $5 (EYEBROWS) REG $750% OFF LASER HAIR REMOVAL |
| WEDNESDAY | BOHEMIAN FACIAL (CUSTOM TO SKIN TYPE)$40 (reg. $60) |
| THURSDAY | SKIN TIGHTENING (reg. 150) NOW 99 |
| FRIDAY | MASSAGE1/2 HOUR (reg. 40) now $301 HOUR (reg. 70) now $50 |
PRICES GOOD NOW TIL END OF AUGUST
3267 Bloor St. West
(416) 243-0000