#WorkItWednesday – Sofia Vergara
And the countdown begins, only two days until the day of love. Red, pink and white will fill your classroom, your workroom and the streets of Toronto. Whether you are cozy in your heart pajamas with a glass (or bottle) of wine or ready for a hot date, I'm sure you will have a fabulous Valentines Day.
Happy #WorkItWednesday! Today, I will show you how to achieve the look of the sexy Sofia Vergara. It's all about looking HOT ladies! If you are familiar with Sofia than you are aware of her jaw dropping looks and her fabulous figure. If not, than keep on reading and you may even find the perfect Valentines date look.
Here it is – a fierce, sexy, celebrity look on a budget.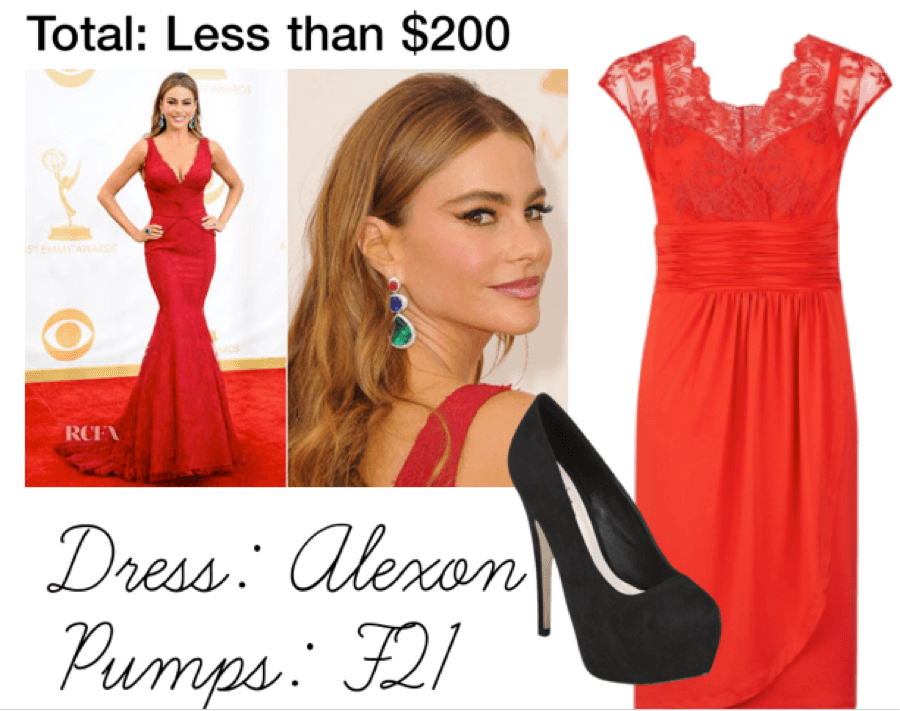 Here's a tip! Forget the earrings and hope that your significant other has a surprise for you!
XO,
Andrea McDonald
About Andrea McDonald
My true love in life is the wonderful world of fashion. As a self proclaimed optimist, activist for all and fashion fanatic, I am delighted to bring you everything you need to know about the Toronto fashion scene. I've got big dreams baby. @lifeof_andrea