#WorkItWednesday -Miley Cyrus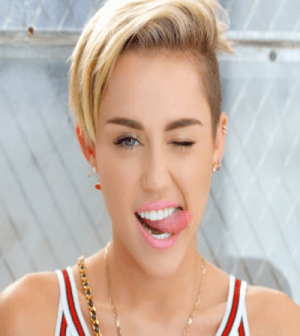 Work It Wednesday –Miley Cyrus
Who is your go to style inspiration? Karl Lagerfeld, Ashley Olsen, the list could go on. This week for #WorkItWednesday, I will show you how to get Miley Cyrus' look on a budget.
We all know she is taking some style risks and setting new trends these days, just look at that haircut! I love how she ignores any style boundaries that may have existed and is setting the bar for the best personal style.
Get Her Look on a Budget!!
Pick up the Miley crop top at H&M. This unique black hat can be purchased at Hot Topic although similar black toques are available at Forever21 and Urban Outfitters. Are you in love with Miley's skirt but can't afford Alice & Olivia, grab this one from TopShop. Both the nylons and combat boots can be purchased at Forever21 and this cute black bag is from Zara.
I know Miley will be my inspiration for my upcoming shopping adventures. I'll keep you updated on @lifeof_andrea. What other celebrities would you like featured for a #WorkItWednesday? Let me know on @TOCityGossip
XO,
Andrea McDonald
@TOCityGossip
@lifeof_andrea
About Andrea McDonald
My true love in life is the wonderful world of fashion. As a self proclaimed optimist, activist for all and fashion fanatic, I am delighted to bring you everything you need to know about the Toronto fashion scene. I've got big dreams baby. @lifeof_andrea