The Weekly Warmup- April 27th – May 4th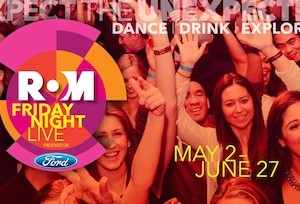 Well friends the weather is heating up and so is the scene in Toronto. Here is your weekly warm-up!
Instagratification – Thursday, May 1st – 20th
A celebration of the most prolific form of photography, Instagratification will showcase the work of over 500 participants and highlight the beauty, honesty and spirit of cellular photography. At Goodfellas gallery at Queen and Dufferin, from 12 – 6.
For more information: http://www.instagratification.ca/
Art Battle 115- Tuesday, April 29th
At 7:30pm in Toronto's Great Hall on Queen Street, 16 great Canadian artists will go head to head and attempt to create the best works they can in 20 minutes. The audience has the opportunity to vote for whichever painting they think is the best and a silent auction at the end of the night will allow bidders to take their favourites home.
Here's a clip from Art Battle's National Championship: https://www.youtube.com/watch?v=0CmT3Gy4crA
For more information check out: http://artbattle.ca/
Cheese and Cheers- Sunday, April 27th
Cheese and Cheers is an afternoon to enjoy great cheeses with two comfort food connoisseurs. Chef Scott and Kevin Durkee, resident cheese experts and renowned chefs will lead a discussion about the history of various artisan cheeses and provide insights about pairings with wine and craft beer. The event will be hosted at Durkee's restaurant, Cheesewerks at Wellington and Bathurst.
For more information: http://culinaryadventureco.com/calendar/

Hot Docs Film Festival Sunday- April 27th – May 4th
The Hot Docs Canadian International Documentary Festival is North America's largest documentary film festival, conference and market. Each year, the festival screens more than 180 documentaries from all around the world, by seasoned doc veterans as well as up and comers. Don't miss the story of China's most controversial artist in AiWeiWei: The Fake Case on Friday, May 2nd at the Bloor Hot Docs theatre or several screenings of the incredible story of the creator of sesame street's loveable star in I Am Big Bird: The Caroll Spinney Story.
Party of the Century at the ROM- Friday, May 2nd
Parties at the ROM on Fridays are back and better than ever! The night has been officially extended; meaning you can now drink, explore the museum and dance to great dj's until 11! Who's excited? I'm excited.
More info: https://www.rom.on.ca/en/activities-programs/rom-friday-night-live
About Mary Anderson
Mary is a history student, freelance writer and avid culture junkie. Three years ago she moved from the nation's capital and began a love affair with Toronto that has only grown in strength since. In her spare time she can be found trying to complete her bucket list items of trying a Caesar in every bar in the city or crafting the perfect breakfast taco. Follow her on Instagram: @_mollieanderson