#TrendyTuesday – Boots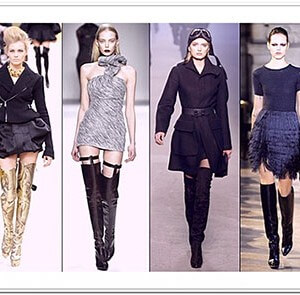 Kick back, relax and put on some new fall boots! Shoes can make or break your outfits and this season with all the fabulous trends and great collections finding the perfect boot should not be hard. Luckily the intelligence resides in the industry of fashion and designers have established some great trends this season.
Trends to look out for…
Where can you find these fab trends? Whether you shop at Forever21, Zara or Holt Renfrew, the racks will be filled with great collections with all the newest trends. Hit the mall and find your staple fall boot –also don't forget to tweet us a picture.
Happy Fashionable Fall
XO,
Andrea McDonald
@TOCityGossip
@lifeof_andrea
About Andrea McDonald
My true love in life is the wonderful world of fashion. As a self proclaimed optimist, activist for all and fashion fanatic, I am delighted to bring you everything you need to know about the Toronto fashion scene. I've got big dreams baby. @lifeof_andrea