Toronto Beer Fest
The Toronto Beer festival is one of my favorite events of the summer. I have been a happy beer fest attendee for the past few years and always find something new and different to try – that's what keeps me going back for more and more. This year the beer was complimented with fantastic food from a few hip restaurants around the city including – Pizza Libretto, Campagnolo, Oyster Boy and Rock Lobster. There were also a few interesting food trucks and trends to choose from like fish tacos and spicy kimchi nachos. TO beer fest is a 3 day event over a weekend at the end of July. It's filled with music, food and most importantly, local, mico and macro breweries sampling their old favorites and new gems for beer lovers all over the GTA. Every year I go, I walk away talking about my new favorite brews that I can't wait to have again and share with friends and family. And of course there are always a few that don't make the cut. If you are not a beer lover please don't let the name throw you off, there are plenty of other cocktails and ciders to be sampled as well.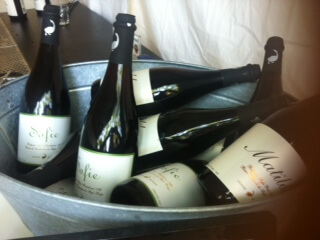 Here are some highlights from the weekend: I was thrilled when I found out that the media tent was pouring Goose Island Beer from Chicago this year. I have been meaning to try their brews for a while now – it's newish to the LCBO and I have only seen them in large 765ml bottles. We tried two of their vintage ales, Sofie, a Belgian style Farmhouse Ale and Matilda, a Belgian style Pale Ale. I loved the fruity tropical notes in Sofie and actually liked it the best out of the two even though I am normally a real sucker for hops. I love visiting the local tents at beer fest and seeing what interesting Ontario Craft Beer I can find. Kensington Brewery brought a Watermelon Wheat beer to the party this year – good on ya guys! I went back for seconds of this refreshing full flavoured concoction, even though it's on the sweeter side it still had a nice crisp clean beer taste.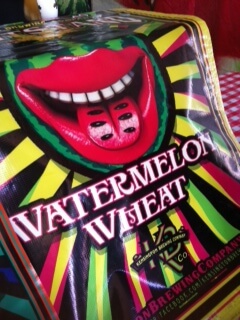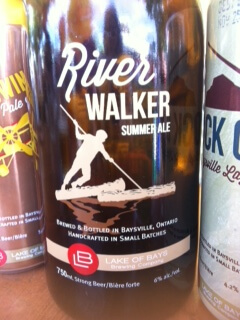 We walked through the stalls enjoying the beverages from already tried and true breweries including True North, Mill St, Hop City and Hogtown Brewery. Lake of Bays was sampling their new seasonal called River Walker, a summer ale full of spicy, ginger, citrus and hoppy flavours – I loved it. As the sounds of Big Sugar filled the event with reggae and rock n roll, it was time to enjoy some food. We snacked on fresh smoked trout tacos, antipasto and kimchi nachos. The nacho were my favorite. The combination of flavours, spice and crunch were the perfect match with the afternoon's activity – beer!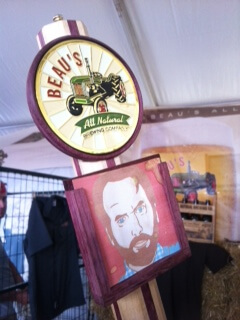 Beau's Brewery from the Ottawa never fails to impress me with their one of a kind seasonals. This is one stop I never miss at Beer Fest. The Tom Green Beer was all the rage this year, named after Canadian actor and comedian Tom Green. The collaboration of brewery and comedian produced a milk stout, full of chocolate and coffee flavor with a creamy texture. Unfortunately this one was just not for me, so I grabbed the Lug Tread to wash it down – on to the next one! I was pumped when we stumbled across the west coast tent and found Rogue Brewery. For some reason it cost us twice as much to taste their beer but boy, was it worth it. A new one they were sampling was their award winning Brutal IPA, an imperial bitter with a nice hoppy finish. I will definitely be on the lookout for it next time I visit the LCBO.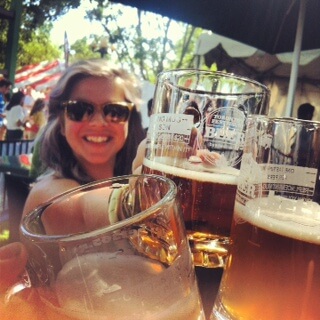 If you have never gone to Toronto Beer Fest you are really missing out. Seriously, the event offers way more than just beer drinking, it's about the experience. People dress up in matching outfits; there are contests and we can't forget about the guy in lederhosen who can drink many pints of beer while upside down in a headstand! So, come for some interesting bevies, amazing food, music worth dancing too and just a really great summer time jam!
http://www.beerfestival.ca/

About Erin Scheel
Food Lover • Blog Girl • Recipe Rebel! My name is Erin and I am in a constant search for a full belly. I have lived in Toronto most of my life and have been enamored with the city's food culture and fascinated by the culinary possibilities this city has to offer on a daily basis. I'm really into cooking, vintage clothes, chocolate milk, craft beer, french fries, leftovers and then working it all off at the gym! Read it and eat it here: www.erinlovesfood.com, Twitter: @erinlovessfood, Instagram: erindotcom