Top 5 S/S 2013 Women's Trends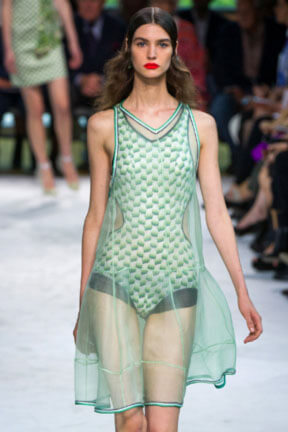 Ladies, isn't this weather inspiring you to evaluate your spring wardrobe?
Here are some of the major trends of S/S 2013 to get you started!
Emerald Green :
Last year's mint has evolved into a more grown up emerald, which has been hailed THE colour of the season. Play it safe by pairing with neutrals or go monotone with other shades of green. Or go high energy with a a metallic hue and bold accessories.
( IMAGE NANETTE LAPORE RUNWAY, VIA THE ASSOCIATED PRESS )
Sheer Bliss:
Lightweight materials like silk, organza and mousseline were on all over the runways. Beautiful for evening and a great option for a pool or beach cover up like this look from Missoni .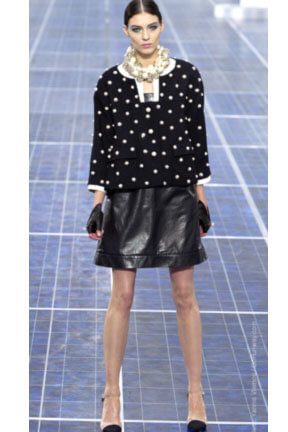 ( IMAGE VIA STYLE.COM )
Bye Bye Skinny Jeans:
Love it or hate it, skintight pants are out. Trousers are more relaxed this season, and skirts are long and flowing.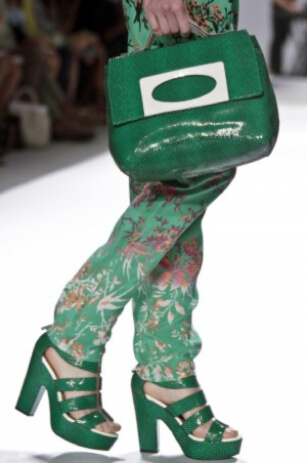 ( IMAGE CELINE RUNWA Y, IMAGE VIA STYLE.COM)
Ruffles:
Peplums are still in for spring, but we are seeing ruffles that have m igrated away from the waist. These aren't your grandma ' s ruffles. Sharp, graphic curves are thoughtfully positioned. The feminine soft look is also a grea t choice for proms and weddings!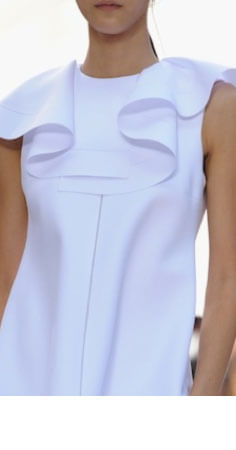 ( CHLOE RUNWAY VIA RACKED.COM )
High-Contrast:
Black and white is a classic combination. Flattering on virtually everyone, it's a glamorous look when done right. Make sure your blacks stay black and your whites stay bright by caring for them properly. t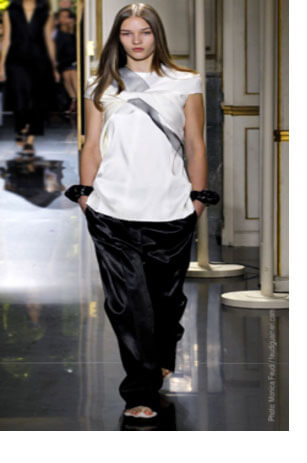 Ch ( IMAGE VIA STYLE.COM )