TNT Lazy Pants
Ladies and gentlemen, prepare yourselves. We have found them. What was once thought to exist only in myths like a unicorn. Yes, you guessed it. We finally found a pair of sweat pants you won't be embarrassed to wear in public.
This past Thursday was the launch of Lazypants at TNT Hazelton Lanes. Lazypants are unlike other sweatpants because they are designed with premium fleece that is super comfortable, super durable, and actually fits.
I personally loved the way the event was run and the product. The event supported Ovarian Cancer Canada. By donating $10 to the cause, customers receive 20% off their Lazypants purchase, which I thought was a great way to support a cause and encourage new customers at the same time.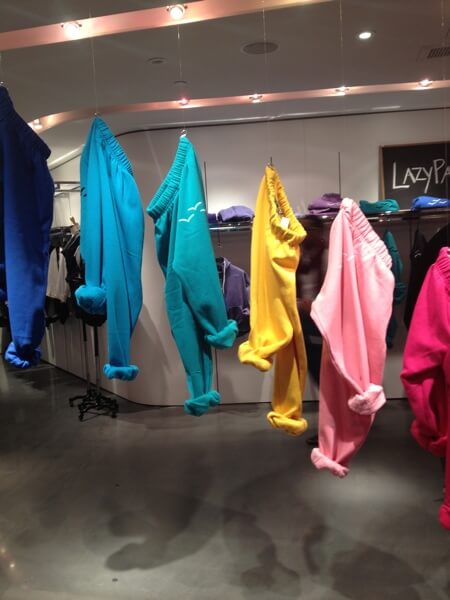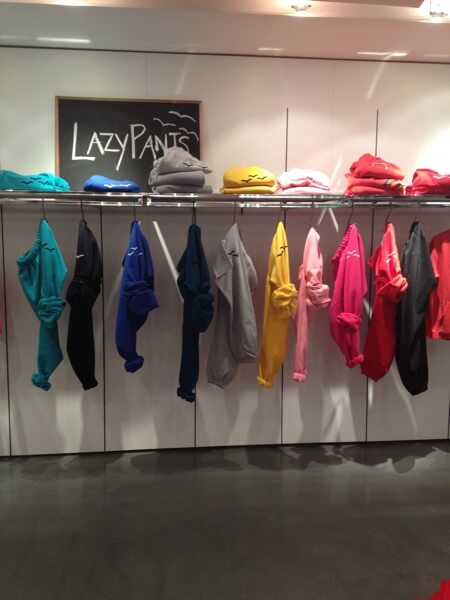 The displays were fun and full of colour. Rather than simply focusing on the traditional mannequin display, Lazypants went with a funky feel and suspended the sweats in midair with the use of invisible string and hooks.
When I felt the sweat pants, I was amazed by how soft and comfortable they felt. Much like how one can feel free in a pair of sweatpants; the logo of flying birds also conveyed the image of freedom and fun. The pants were loose enough to be comfortable but didn't have that grungy roomy look due to their tapered and tight elastic cuffs and traditional waist drawstring.
If you're looking for something to keep you warm and comfy this winter season, I would recommend a pair of Lazypants!
One of the highlights of the event aside from the sweats themselves, was the sweets table set up by Sarah Bledin, sister of Adam Bledin, the designer of Lazypants.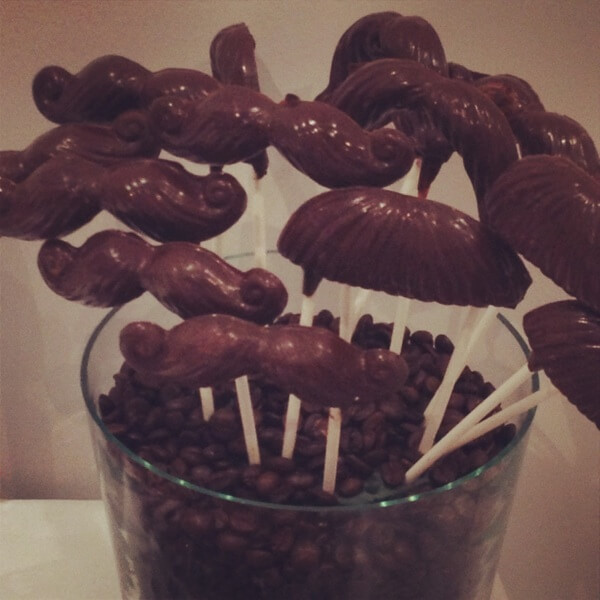 Sarah did a fantastic job at making sure the sweets table reflected the fun and free spirit of the product by choosing a variety of different colour candies and delicious shortbread cookies spelling LAZY. My personal favorite however was the chocolate Movember moustache lollipops – what a fun way to celebrate!
If you'd like to find out more about Lazypants and their product, you can visit them at: http://lpants.com/ or follow them on twitter at @thatslazy.