'The Ugly One' Review – Tarragon Theatre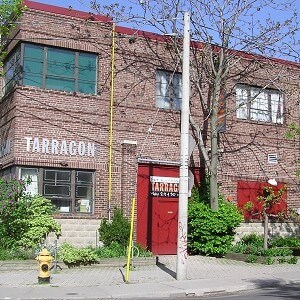 The Ugly One, which is playing at the Tarragon Theatre until February 16, is a funny, strange, and moving play that tackles a question many people have daily struggles with: what price are you willing to pay in the name of beauty?
The show literally starts with a bang, and at first, it was a little confusing trying to follow the story. However, within a few minutes you begin getting lost in the story. The story is about a man named Lette who goes from ugly – truly ugly – to handsome thanks to the help of a plastic surgeon. He is now absolutely beautiful and seems like his life is turning into a dream. He was going in a tour to promote the company's products, he's sleeping with dozens of women, and his wife is alright with this because she, like the rest of the world, is obsessed with his face. Soon, his life starts spiraling when the plastic surgeon decides to basically sell his face to whoever has enough money to pay for the surgery. Lette discovers that he's losing everything in his life to other people who have paid to have their face transplanted with an exact copy of his.
This bold play is presented in a super intimate setting. Everything in this show – prop and set wise – are super simple, but utilized to the full extent. This is probably because the actors used their surroundings and the props in their advantage, and used their incredible acting for make up for anything the simplicity of the show lacked. They each played two, maybe three characters each. What I found truly amazing however is, they made it easy to figure out who they were playing within seconds. I also I've kudos to the production team for making scene transitions and character transitions seamless with the use of lighting.
My favourite scene was the "surgery" scene. This is scene is fascinating, and gives the audience a little behind-the-scenes look at the magic behind a play. As three actors partake in the actual surgery scene, one actor re-creates the sounds one would potentially hear during the surgery. I'm not going to lie, it sounded pretty realistic. I caught myself cringing a couple times. This scene was fantastic, and really set the scene for the rest of the play. Jesse Aaron Dwyre, David Jansen, Hardee T. Lineham and Naomi Wright make this show truly magical. They give the show amazing emotion, and create fantastic tension. They engulf and fit their roles so perfectly, that in an essence, they become them.
I honestly loved the messages that were embedded in this play. This makes a brutal and honest comment on our fixation with plastic surgery and beauty in our culture. It explores not only what we are willing to give up in the name of beauty, but also makes a comment on how our standards of beauty revolve around the looks of a few people.
There are a fair amount of confusing twists, especially in the end, but they add to the world of madness presented in the show. It took a few hours to settle on my mind, but overall though, I really enjoyed this show. It was funny but asked a lot of tough questions revolving around the insane world of beauty.