The First Annual Toronto Garlic Festival (2011)
The First Annual Toronto Garlic Festival was held Saturday, September 25th at the Evergreen Brick Works and lucky me got to go check it out.
I brought along my trusty photographer Lexi of LexingtonTO.com because eating garlic with a member of the opposite gender is prooobably not a great idea.
The festival organizers had arranged complimentary shuttle service from Broadview station to the Brick Works so those taking transit could arrive conveniently. When we arrived at Broadview station the line up for people taking the shuttle had to be at least 40 people deep! We got in line, and waited… and waited… and waited. No bus ever came.
After about 15 minutes, we decided to grab a cab. Since there was construction along the main road, we had to take a detour that ended up costing us $13.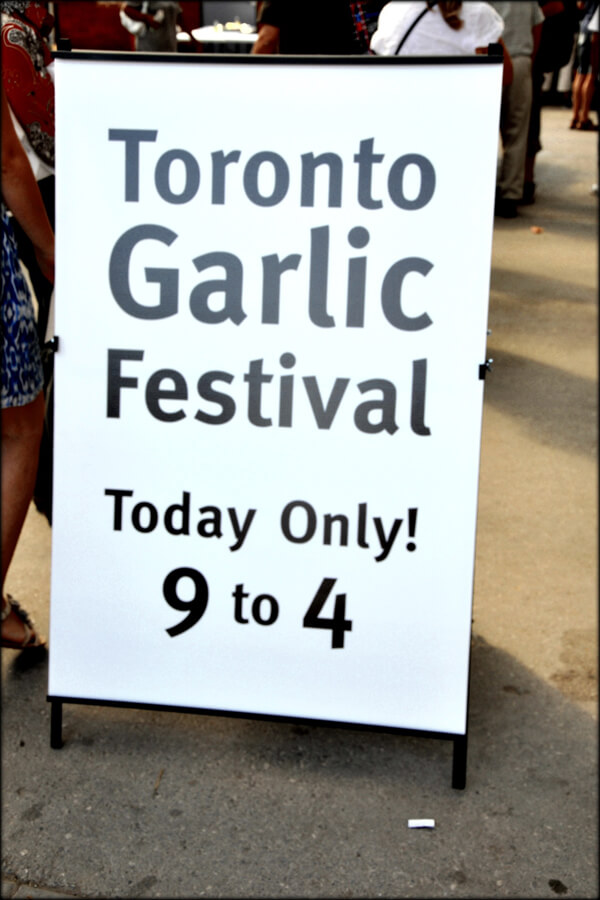 We did finally arrive at the venue, it was beautiful. A gorgeous sunny Saturday was shining itself down on the wide open space. The Evergreen Brick Works is a beautiful community space perfect for hosting outdoors events. My mind couldn't help but imagine all the possibilities (weddings, parties, concerts). We approached the entrance and I told the volunteer I was on a media list with Toronto City Gossip. She was frantic and said she lost the list so she just sent me in, but I was then turned away by the stamp checker for not paying. Talk about disorganized.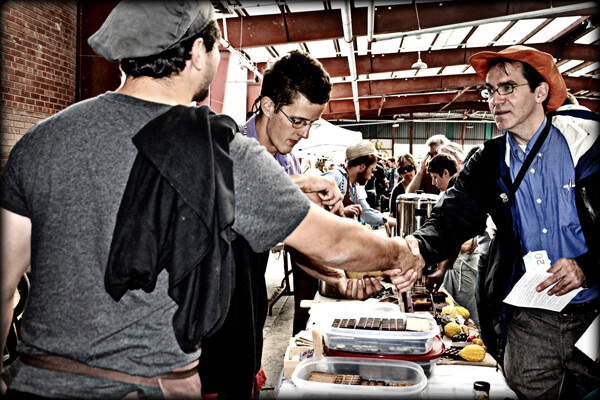 Eventually we made it in. The event had 26 vendors all selling their garlic and / or garlic related products. A few "celebrity" chefs were there as well, but by the time we had arrived, they had mostly run out of samples. I found the Festival Director Peter McClusky in his bright orange hat buzzing around. We got a chance to chat about the his background and the festival. Peter was a Media Executive in New York for 15 years whose true passion was garlic! He left the fast paced life to return to Toronto to grow garlic.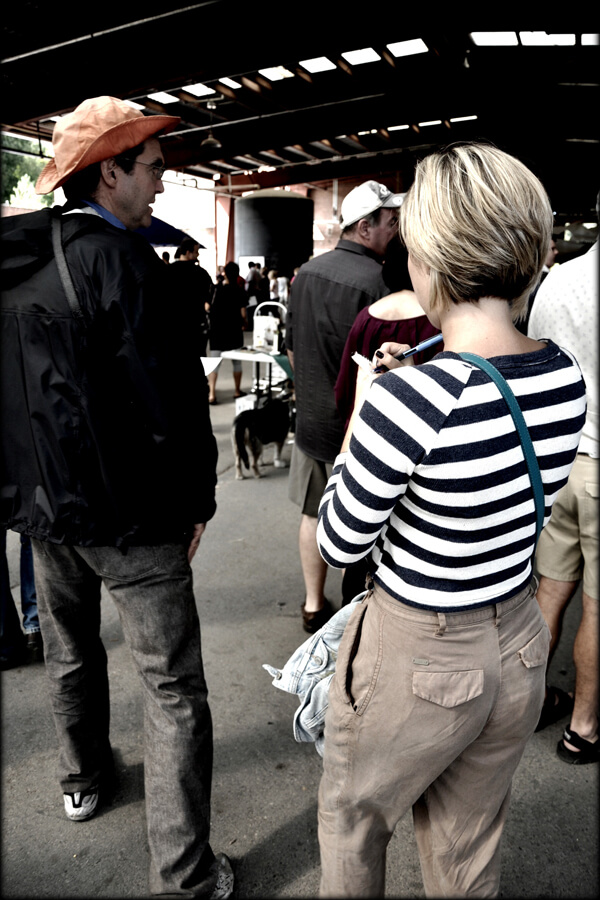 So why garlic? Peter just plain loves it. It's grown almost all across the world and is found it almost every cuisine. Breads, Stir-frys, Pastas, Sauces, all made better with garlic. And of course it's no secret that garlic has proven medicinal properties.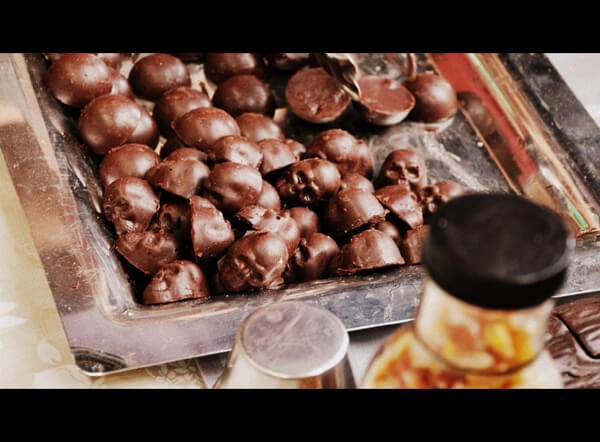 Peter feels that garlic appeals to so many different people and cultures that a garlic festival was only necessary in Toronto. I asked Peter if I had to sample one thing from the event what would it be, and he said "Chocolate-dipped Garlic Chevre!" Whoa! So we tried. And what a strange experience. Who would think that goat cheese, garlic, and dark chocolate would make a good pairing?! It was an interesting mix; sweet, strong, smooth, salty. Not sure it's something I could get addicted to, but it was certainly worth trying.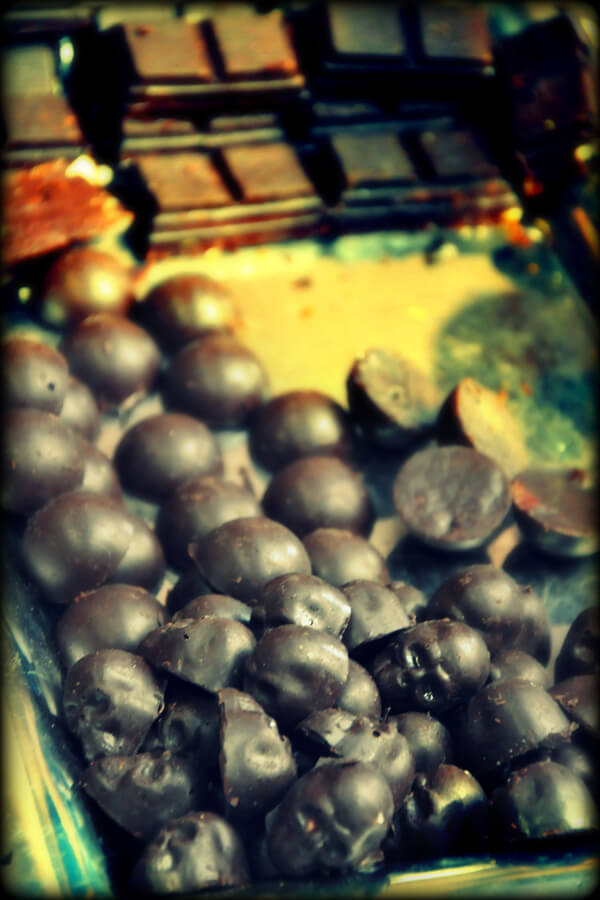 Overall the Garlic Festival seems like a great idea. Peter was happy with the turn out, food was selling out and it was very busy. My advice for next year's event would be to have more food!
http://www.torontogarlicfestival.ca/
If you like what you read, check out more of my pieces at www.QueenWestGirl.ca