The Body Temple
The first time I had the pleasure of working out with Jon Kellett from The Body Temple was during the summer of 2008. I had just finished shedding a decent amount of weight through cardio, some light weight training and a lifestyle change in my diet. I was motivated and looking/feeling better than ever. However, I felt as if I had reached a plateau and needed an extra push to get in even better shape.
The first time I met Jon was right before his wedding and shortly there after the opening of the newlywed's first private fitness studio. Since the making of the studio was in the works at the time, our initial session was outdoor at a park in Rosedale just north of Summerhill. I absolutely loved it! I was able to get fresh air, a tan, workout in my sunglasses and get fit all at the same time. I had never experienced such quick results in my life. Needless to say, I was hooked and returned for a handful more sessions.
After their wedding, Jon and Alayna Kellett opened "The Body Temple," a one-of-a-kind personal training facility located in the beautiful Lawrence Park Village in Toronto. Since then, they have upgraded to a beautiful multi-level gym offering more space, more showers and more goodies (that you will learn about as you read along.)
I'm not the type of person who enjoys super busy franchise-style gyms. I use to – but I never fully received the type of workout I was looking for until I started going to The Body Temple.
The facility offers a variety of unique training equipment to handle all the fitness needs of everyone from the complete workout novice, to experienced athletes and the extremely fit. They offer the true meaning of personal training; for that one hour the studio is yours. No prying eyes or judgmental stares, no line-ups for machines or chatty neighbours. This is so important to a lot of women (and men) who feel insecure or de-motivated by others' in the gym. I know someone like my mother is slightly shy/embarrassed to work out in front of others, so something like this is perfect for her.
I was able to bring along a few friends as well and they loved it! They offer 'group' rates that are reasonable and always enjoyable. They push you enough so that you feel the burn and see the sweat without praying for the workout to be over. In fact, you won't want it to be over! That hour flies by so quickly – I'm truly sad every time I hear, "Okay, this is your last set for the day – make it a good one!"
You'll find very little in the way of traditional bodybuilding/isolation machines inside The Body Temple. The old paradigm of fitness = bodybuilding/isolation exercises, followed by cardio on some big machine, has become an antiquated notion. It's time to return to the roots of fitness.
The main strength and conditioning facility is equipped more like an adult fitness playground than a gym – a colourful and positive environment. Monkey bars, plyometric boxes, a squat rack, gymnastics rings, bongo boards, a CycleOps spin bike, bosus and balance trainers will challenge your body in new and unexpected ways. Kettlebells, barbells, Bulgarian training bags, hammers, and fitness bands are just some of the tools that they offer to keep your body guessing. Also, boxing gear from Everlast, Cleto Reyes, Title Boxing, Boon Sport Thailand and Fairtex will take your cardiovascular conditioning to the next level, while building strength, agility, and extreme self-confidence. This variety of equipment means that your body will never adapt to the same old routine and will help climb over previous plateaus. It also means you get to have fun, try new things and learn new skills.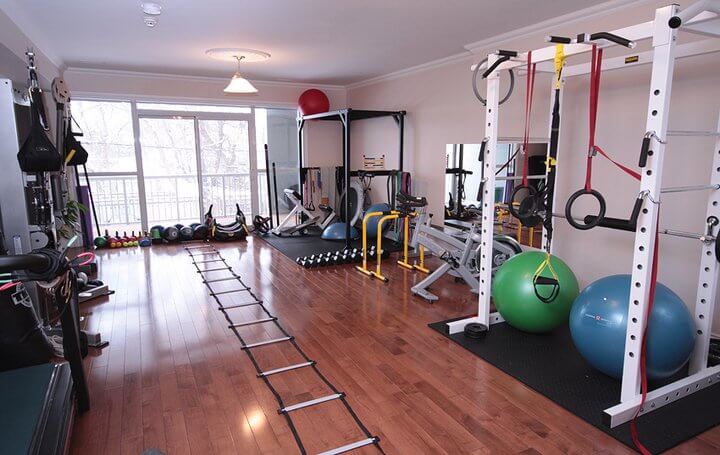 They are constantly adding new and fun equipment, which is another exciting feature of the facility. As I mentioned earlier, their workouts aren't traditional by any means. They combine a little bit of every type of workout including boxing, Pilates, yoga, etc. so the results are rapid. Speaking from previous experience, whenever I have a photo shoot that I want to look extra lean for or an upcoming event, I make sure I book in at least one or two sessions with John as close to the date as possible. He gets me motivated, keeps me confidant and feeling great.
Alayna also has extensive experience with dance, Pilates and yoga. So if you're looking for lighter workouts but something more one-on-one – she is your girl. She will make sure those abs and glutes are as tight as they possibly can be.
These people eat, sleep and drink nutrition/fitness. I can't stress it enough – they absolutely LOVE what they do and that in turn results in satisfied clients. Their main focus is developing true fitness and health from the inside while sculpting rock hard, vibrant bodies on the outside. They integrate functional fitness with organic whole food (and superfood) nutrition to help each client reach even the loftiest of personal health and fitness goals. They're available to you almost all hours of the day for any advice you may need. There is also an option for personal meal plans, body tracking and seasonal boot camps to really challenge yourself.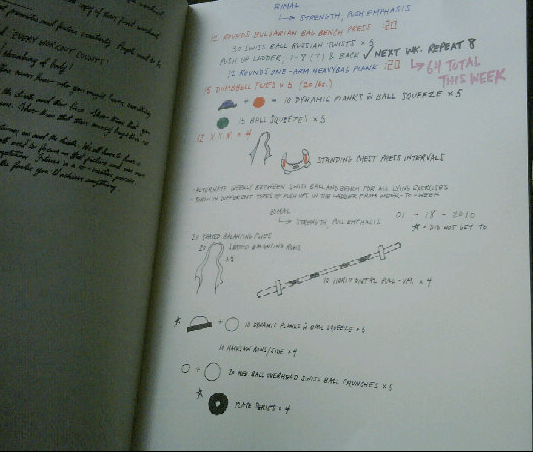 There are absolutely no membership fees; you pay only for the time you spend with your trainer. As mentioned, The Body Temple offers both private (one-on-one) sessions, and semi-private (one-on-two) so bring a friend if you want the fun and motivation of a workout partner.
Join them on Facebook– they're constantly posting recipe ideas for delicious and healthy mouth-watering meals as well as shakes, juicing and suggestions.
I believe 150 per cent in The Body Temple and the people who own and operate it. If I could have one hour with them every single day, I would. This is probably one of the most honest suggestions I make on the regular. Seriously, give them a try. They are fabulous!
Sessions are by appointment only so call now to book your time and get fit for this bikini season with The Body Temple.
Located at Yonge/Lawrence just minutes from the TTC
Call (647)350-2564, or book by email at kellettfitness@gmail.com.
Follow them on twitter @TheBodyTemple and join them on Facebook at http://
#/thebodytemple
xoxo