#StreetStyleSaturday -Ryerson University
Street Style Saturday
Here we start #StreetStyleSaturday! Each week I will bring to you some of my favourite looks from people in different areas of Toronto. Today we start on Ryerson University's campus.
Everyday I walk around my University campus and I see personal style and self-expression everywhere, everyone is both effortlessly unique and different. Obviously, I have to share some of the most fabulous looks with you all. How to be trendy and comfortable for a day of class? These three lovely ladies have great fall style.
This Ryerson University student is dressed for fall with her outfit that shows her great personality and style. All together the outfit is fabulous but her go to piece this fall is obviously her stylish boots.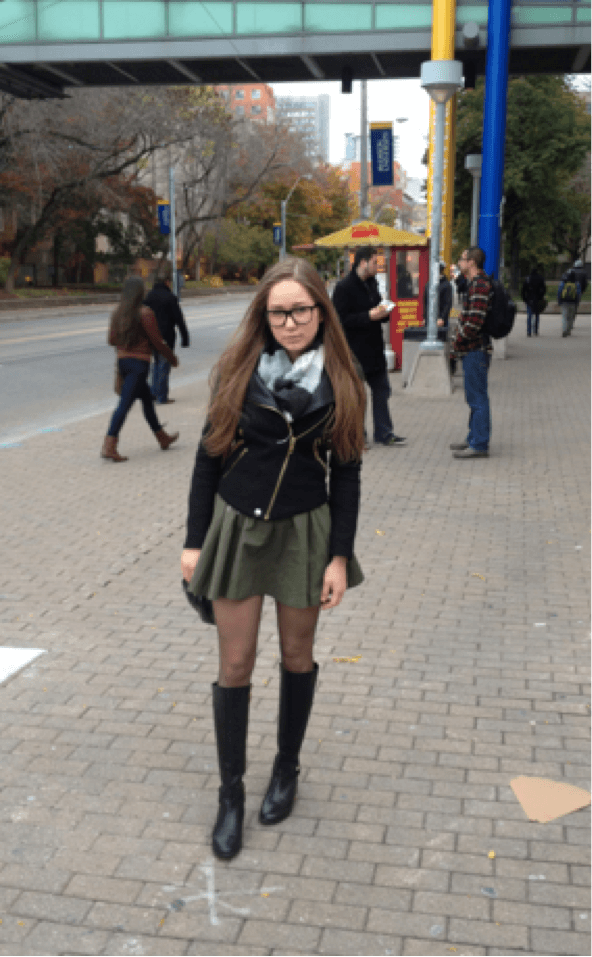 Jasmine is decked out in a Garage Clothing outfit and ready for a full day of classes. She named her go to item this fall as a classic black hat or her custom Timberland boots (initials on the back, how cool). I'm obsessed with her fabulous personal style.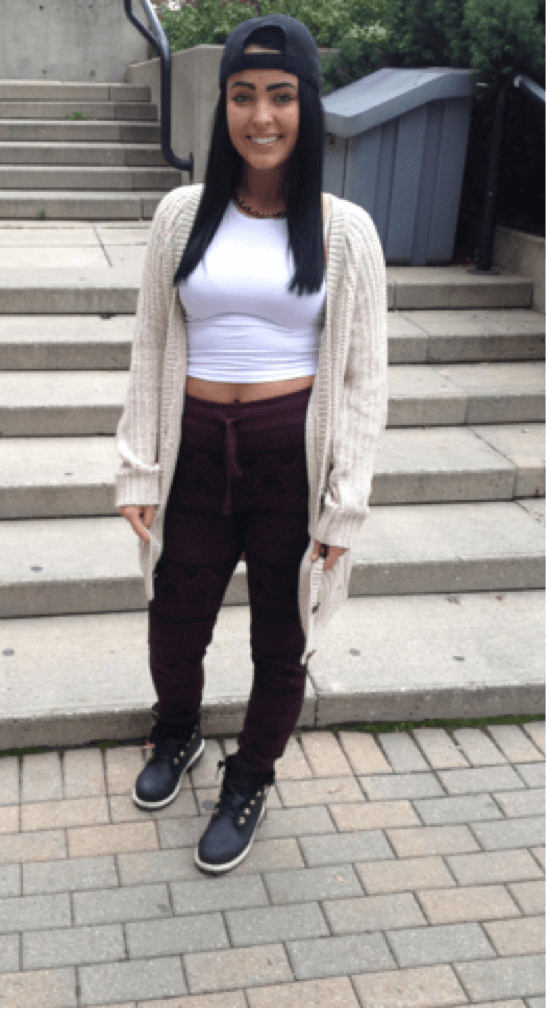 This journalist is ready for a full day of work and classes in her chic outfit. Her jacket has great shoulders and she gets an A+ on contrasting the green skirt. She is obsessed with her boots that she purchased at Spring for fall and so am I.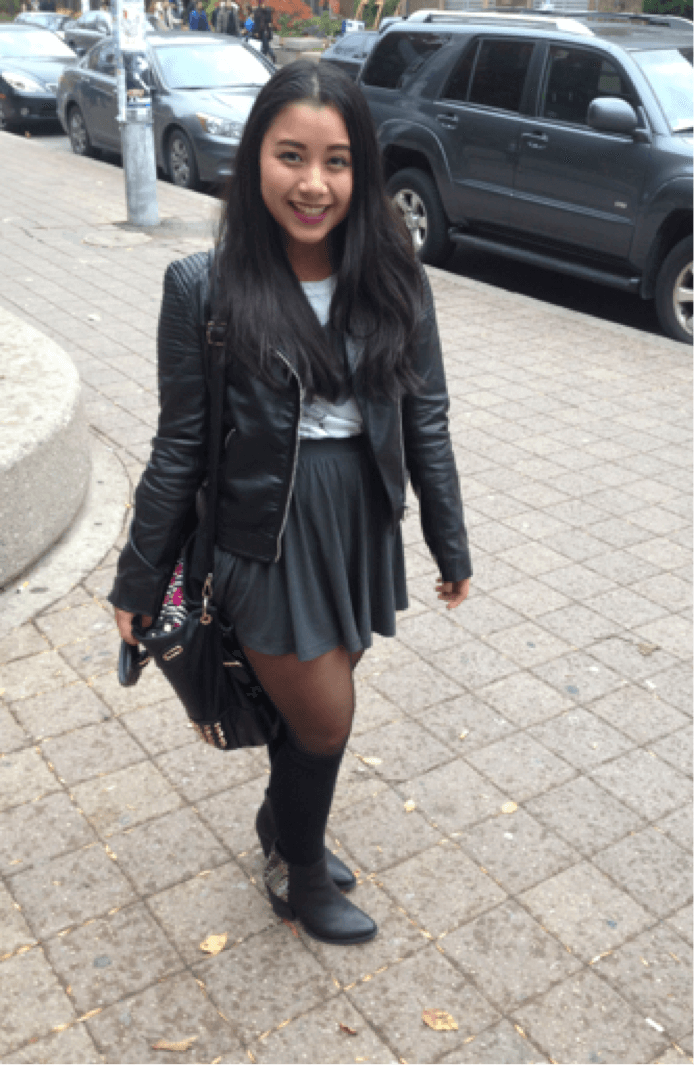 What area of the city should I cover next? Let me know @TOCityGossip!
XO,
Andrea McDonald
@TOCitGossip
@lifeof_andrea
About Andrea McDonald
My true love in life is the wonderful world of fashion. As a self proclaimed optimist, activist for all and fashion fanatic, I am delighted to bring you everything you need to know about the Toronto fashion scene. I've got big dreams baby. @lifeof_andrea