How To: Stay Thin During BBQ Season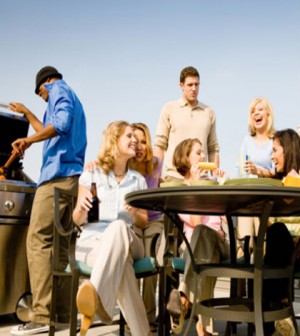 As Summer approaches the weather gets warmer and the days get longer. We spend more time with friends and family firing up the grill and feasting. There's just something about eating outside that makes it more enjoyable!As the temperature rises, the clothes come off and we get to show off our bods we've been hibernating at the gym all winter (hopefully). Here are some tips that will keep you feeling great in your bikini during BBQ season.
Eat This Not That
1. Bring a Healthy Dish
If you're going to a BBQ, bring a nutritional dish like veggie or fruit kebabs or a salad. That way, you're guaranteed a healthy option in case all other dishes aren't great for your waistline. Even if it's not a potluck, bringing a little something is a nice gesture and you won't have to stress too much about what the spread of food will be.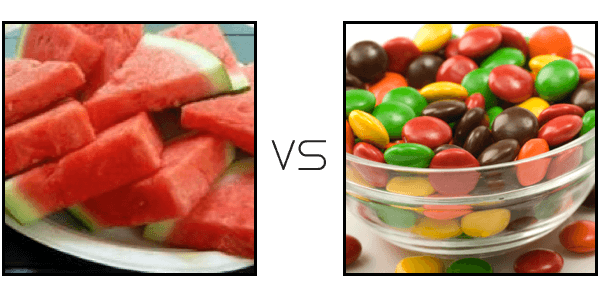 2. Avoid Creamy Dressings
Typical BBQ side dishes include Caesar salad or creamy coleslaw and it's best to run from them. Creamy dressings are full of fat and calories, detracting from the health properties of the vegetables. Caesar salad also tends to have croutons and cheese, adding even more fat. Stick to a garden salad with vinaigrette dressing, your body will thank you.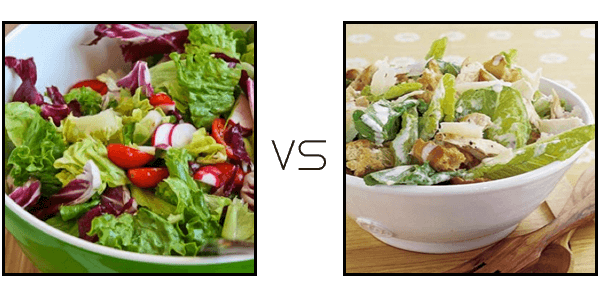 3. Veggie Preload
Before, during and after your meal, it can be tempting to snack on all the chips and decadent treats there will be. Try and load up on veggies instead so you have less incline to linger around the chip bowl. Opt for veggies with hummus, salsa or guacamole, and avoid creamy vegetable dips, like spinach or ranch, which are also unhealthy.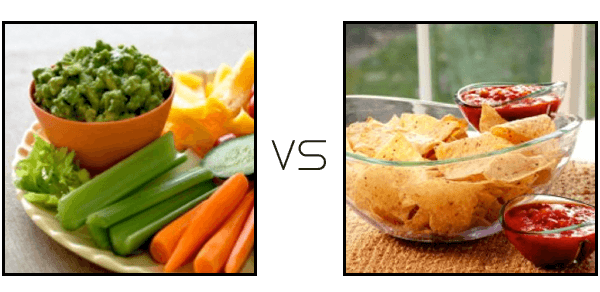 4. Lean Protein for a Lean Tummy
Lean proteins leave you feeling fuller and more satisfied than carbs and fats. Chose a small piece of chicken or a lean beef burger instead of a hot dog or steak. Hot dogs and sausages are processed, containing loads of fat and no nutritional value. Choose healthy toppings for burgers, ditch the cheese and garnish with onions, lettuce and tomatoes. Try spreading some guacamole instead of mayo for a creamy texture and added flavor.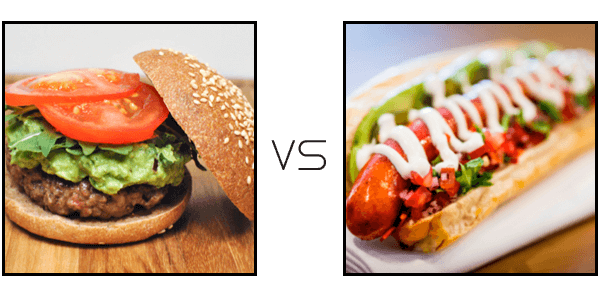 5. Avoid Unnecessary Carbs
Carbs are filler foods adding to tummy bulge. If possible, take your meat without the bread and fill your plate up with vegetables. When carbs and proteins are eaten together, it's hard on the digestive system, as the body requires different methods to break them down. It's always best to eat protein with vegetables without starches. The veggies will give you tons of fibre and you'll feel less sluggish after your meal.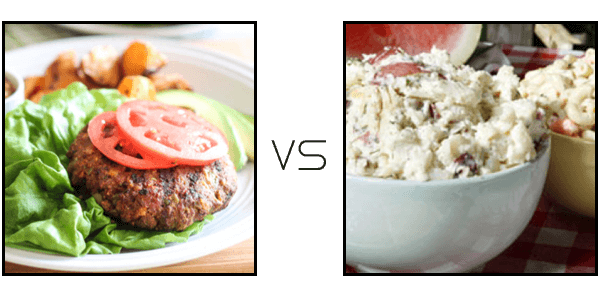 6. Beer is for Boys
It's simple beer equals belly bloat. Sometimes a nice cold brew can be refreshing in the summer, but who wants to bulge afterwards? Plus, it's gassy and can leave your burping up your meal. Stick to rosé, white wine or sangria as your beverage.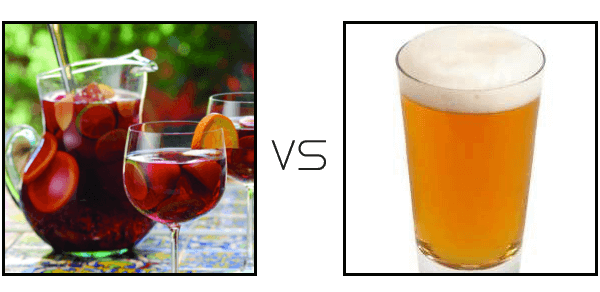 7. Keep a Drink in Your Hand
If your hands are occupied and your taste buds are stimulated with a drink, you're less likely to keep heading back to the food table. Keep your drink or a glass of water in your hand before and after your meal to keep you satisfied.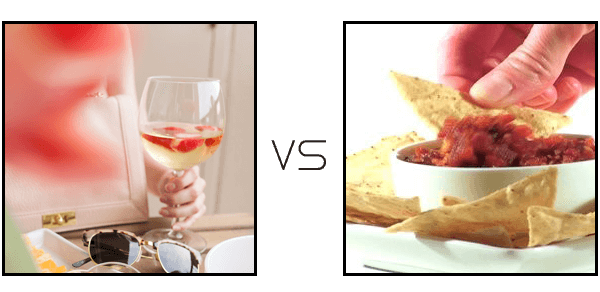 About Amanda Santalucia
Amanda Santalucia, originally from Montreal is a driven Marketing student, currently developing her Advertising career in Toronto. Remaining active as a young adult, her passion for health and fitness sparked several years ago while reading an intriguing health related book. After being diagnosed with various food intolerances shortly following, Amanda began to explore several diets, the effect of stress and different environments on the digestive system, food groupings, food health benefits and more. Currently, she practices a healthy lifestyle, free of gluten, dairy, meat, GMO's and refined food. Amanda enjoys experimenting in the kitchen and believes in creating foods using healthy alternatives without substituting great taste.