Special Family Day Weekend Warmup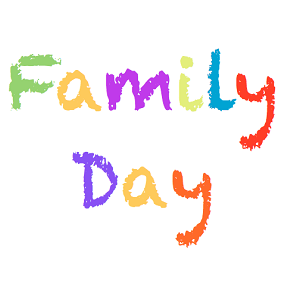 Family Day is an awesome opportunity to have fun with kids, friends, or anyone who has the day off! Here is a short list of events to help get you in the planning mood.
Family Day Fun at the Bata Shoe Museum – February 15-17
Toronto's giant shoebox for tons of sneaker arts, crafts, and activities for kids, all included with regular museum admission. This event if perfect for the shoe-lover in the family! For more info go to www.batashoemuseum.ca
Family Day Weekend and Polar Bear Fest at The Toronto Zoo – February 15 – 17
February is Polar Bear Month at the Toronto Zoo – and what better way to celebrate than with special Meet-the-Keeper Polar Bear Talks, polar bears photobombing the Zoo's Panda Interpretive Centre, children's activities and crafts, draws for great prizes, and more! For all the details go to www.torontozoo.com/Events/?pg=familyday
ROM Biodiversity's Wildlife Family Day Weekend! – February 15-17
For a truly Wild Family Day weekend, check out the Royal Ontario Museum for live animals, crafts, storytelling and the Early Learners Lounge – all inspired by the Wildlife Photographer of the Year exhibit and the Schad Gallery Of Biodiversity. Truly a great opportunity for all to learn all about the diversity of animal life. For the full schedule and details check out https://www.rom.on.ca/en/activities-programs/events-calendar/rom-biodiversitys-wildlife-family-day-weekend
Family Fun Fest – February 15 – 17
Website: www.familydayfest.com
30,000 square feet at Downsview Park turns into a large INDOOR FUN Zone just for Family Day weekend! Family Fun Fest features an indoor amusement park with over 20 rides, activities and attractions including Kiddie Rides, Jumping Castles, Giant Slides, Interactive Games, Fun Foods, Arcade and Carnival Games. Strolling entertainers also make appearances daily. For the details go to www.familydayfest.com
7th Annual Family Sunday in The Beach – February 16
From Woodbine Avenue to Beech Avenue, you can experience Ice Sculpture carving demonstrations, the travelling figure skating show by Glisse on Ice, the West Coast Lumberjack Show, bouncy castles, music, warming stations and more! Check out www.thebeachvillage.com for more information
Family Day at the Art Gallery of Ontario – February 17, 2014
The AGO celebrates Family Day by transforming into the Kids Gallery of Ontario (KGO). Enjoy a family-friendly, fun-filled creative day. Spend the day exploring the wonderful world of child's play and imaginative games of all kinds! See www.ago.net/family-day-2014 for all the details.
Woofjock Canine All Stars at PawsWay during Family Day on Toronto's Waterfront – February 17
Activities include pet themed face-painting, arts, crafts and lots of FREE games and prizes. Come and also learn about today's most popular canine sports with the Woofjocks Canine All Stars . On top of all that, guests can also enjoy clown magic shows and create balloon animals. For all information see www.pawsway.ca.
Family Skate Day – February 17
Get active this family Day as you skate on the outdoor rink and meet a Canadian gold medalist and world champion hockey Olympian Vicky Sunohara! Warm up with some fresh wood-fired oven pizza, go for a guided hike in Toronto's Don Valley & more! See http://ebw.evergreen.ca/whats-on/special-events/family-day for all details.
Family Day Free Tour at The Elgin and Winter Garden Theatre Centre – February 17
This February the Winter Garden Theatre will be celebrating its 100th Anniversary. On February 16, 1914 the Winter Garden Theatre opened to the public, it closed in 1928 due to declining interest in vaudeville and survived virtually unchanged until its restoration in the 1980s. Learn more about the history and restoration of both the Winter Garden and Elgin theatres by joining us on Family Day for a free public tour. See www.heritagetrust.on.ca/ewg for all details.
Princess Polly & The World's Smallest Ninja – February 17
Come along as Polly sets out to save the kingdom and rescue the royal family, with the help of her flying droid and a tiny ninja whose tiny frame conceals enormous bravery and skill. Complete with wonderful music, a heart-warming tale, and plenty of surprises, Princess Polly is a production that delight the whole family. There are two performances: 12 pm and 2 pm. See Website: www.secondcity.com/performances/detail/1587/ for all the details.