Ripley's Aquarium of Canada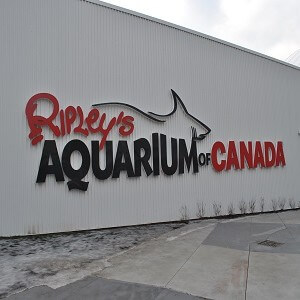 From the moment you step into Ripley's Aquarium of Canada, you feel and embrace the magic that one feels while exploring exotic creatures in such a setting. The background music is whimsical – almost as if you were about to board a ship and go on an adventure! The aquarium itself is beautiful, and quite an extraordinary experience; especially if you are fascinated by the beauty and mysteriousness of the ocean like I am.
The staff I met before I walked in were super friendly, warm and welcoming. Please note: remember to grab a map before you go in. I forgot to take one, and unfortunately the ticket desk is the only place where they have them.
When you walk in, you are wowed by the huge humpback whale and extinct fish skeletons, which are only a taste of the larger than life experiences you experience in the aquarium.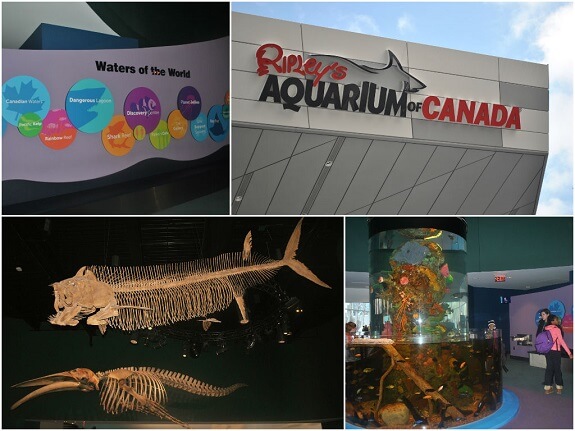 First up, we head to the Canadian waters section of the aquarium. This is where you get to see fantastic Canadian fish like sturgeon rock bass, crabs, and other fish found in Canadian waters.
Unbelievable to see exotic Canadian fish. Like the Grunt sculpin, which looks like a clown fish a rock, and a rock had a baby
This exhibit is where I first start to notice how educational the aquarium is, with the large TV screens always showing facts about all the different animals. All the kids I saw running through the aquarium seemed genuinely interested, fascinated, and eager to learn.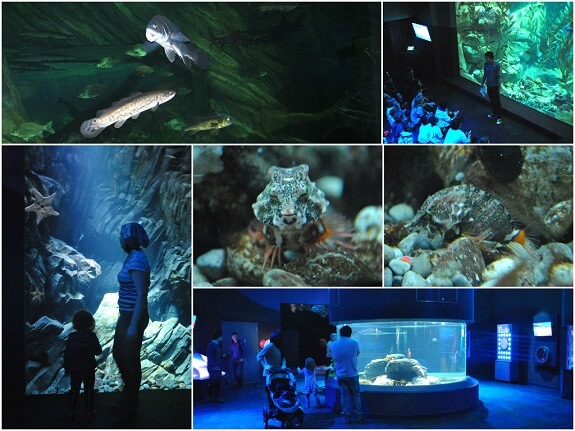 Next we head to the rainbow reef, where the first thing I saw wasn't the fish, but the excited little girl who was so happy that she found Nemo and Dorothy from Finding Nemo. The reef is beautiful, and displays the natural wonder that is a reef, and all the beautiful colours it houses, almost as if it was an underground rainbow.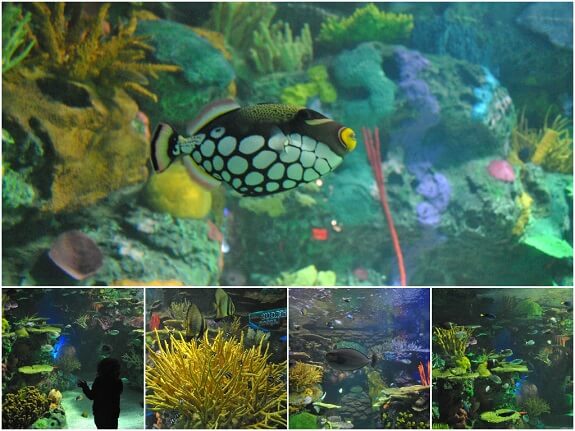 Right next to the reef, was one of the things I was most looking forward to see: the sharks. Dangerous Lagoon was essentially one long tunnel, so you get an amazing vantage point to watch the sharks around you. I thoroughly enjoyed and took advantage of the moving walkway which lets you stand in one spot and lets your eyes enjoy the wonder that surrounds you. What really helps get you in the mood is the ominous Jaws like music they play in the background. What I loved about seeing the nurse sharks, green sawfish, and tiger sharks was that you get to stand side-by-side to these huge creatures, whom most assume are blood-thirsty and vicious. You get to see them swim peacefully next to some huge stingrays, and even a plucky sea turtle.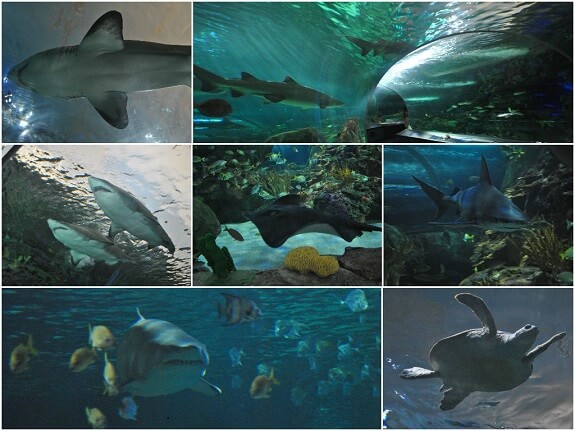 After the sharks, the kids (and kids at heart) get to learn about oceans and the creatures that live within it in their hands. The aquarium as a whole is pretty interactive, but this section of the aquarium is concentrated in the hands on interaction. Kids can climb in a "submarine", learn how tsunamis are created, how man controls the waters with dams, and get to touch a horseshoe crab, which a strange looking creature but super harmless. There also lots of places for little ones to crawl through and make them go "Whoa". Oh, and in case the kids couldn't find Nemo in the rainbow reef, no worries, there is a tan with dozens of "Nemos".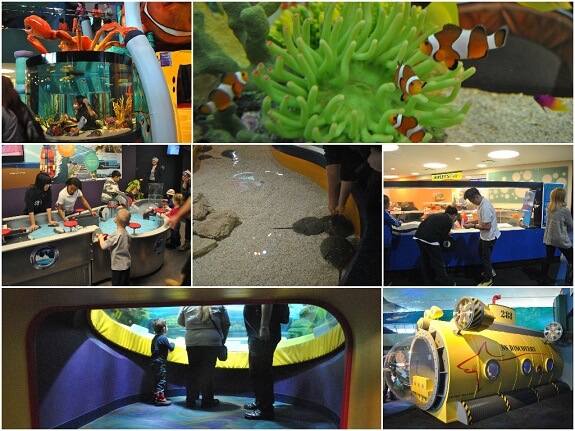 We continue our journey into an exhibit called "The Gallery". What's neat about this exhibit is that, you see these beautiful fish, almost looking like living art. It was awesome to get to watch sea horses, sea dragons (which by the way, I didn't know existed), lion fish, and lots of other beautiful and colourful fish.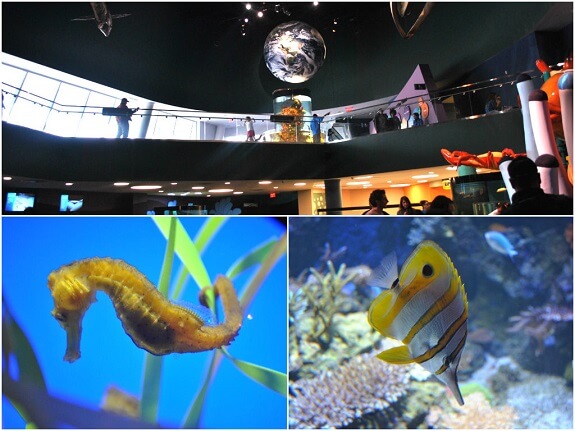 As I was walking thorough, I noticed another shark exhibit, only this one was dedicated teaching the aquarium's guests why sharks are important, and why they are endangered. This is a fascinating part of the aquarium that I really liked, but it was tucked away in a corner, and I saw a lot of people moving away from it. I believe shark conservation and protection is super important, and that everyone needs to learn why without sharks, the ocean's ecosystem would fail. I wish they made this section bigger and more prominent, but maybe this is something to consider for the future.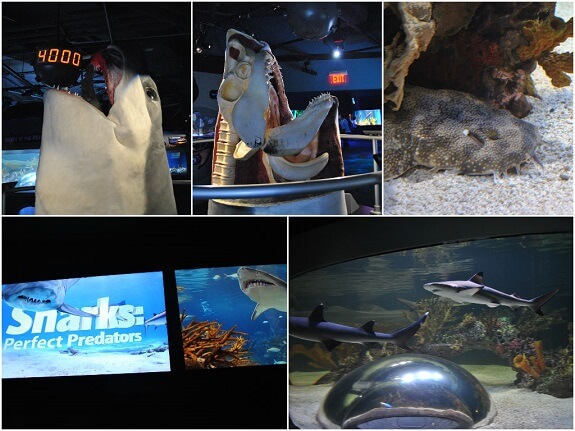 After an education about sharks, I ventured into my favourite part of the aquarium – Ray Bay. I love sting rays. I love watching them swim so gracefully and with such tranquility. The large tank houses cownose and southern stingrays, along with a few small sharks. I never realized however how huge these rays can get. I knew that southern stingrays could get big, but to see a stingray almost as big as an adult in person is a whole different story.
Guests had the pleasure of getting to see AJ the diver jump into the water to feed the rays. She also gave us lots of information via an in-mask microphone, and with the help of Katrina a member of the education team at Ripley's. This is a really cool way of getting to experience the animals of Ripley's and learning some fun facts from a person inside the tank! I honestly wanted to stay and watch the rays for hours, but we had to move on.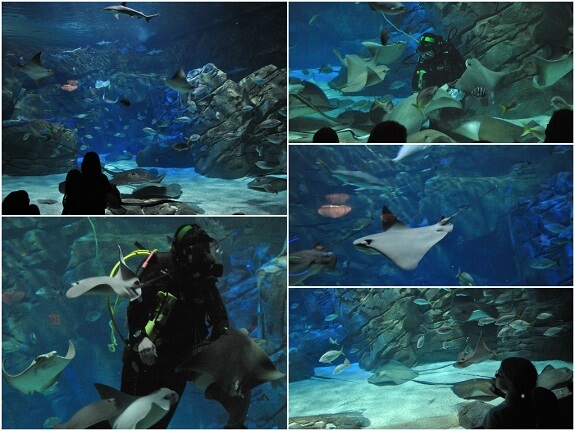 Next was another crowd favourite: the jelly fish. There are so many different kinds of jellyfish, like the upside down jellyfish! The jellyfish were mesmerizing, and beautiful to watch. They also do a good job in demonstrating the life cycle of a jelly fish and providing other fun tidbits of information.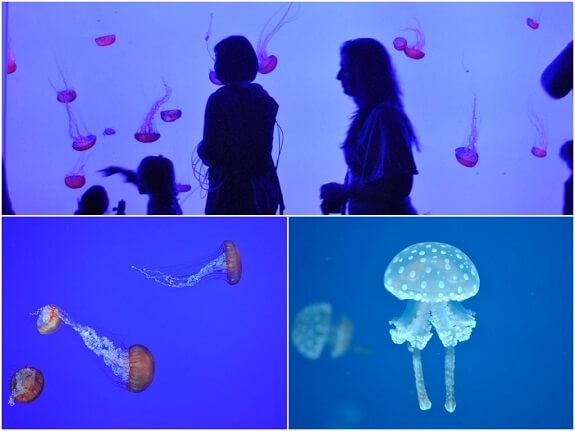 Another really neat aspect of the aquarium that differentiates it from other attractions, is it lets guests see a piece of the behind the scenes action when it comes to taking care of the aquarium's water. We get to see how much work, and care goes into the water filtration system.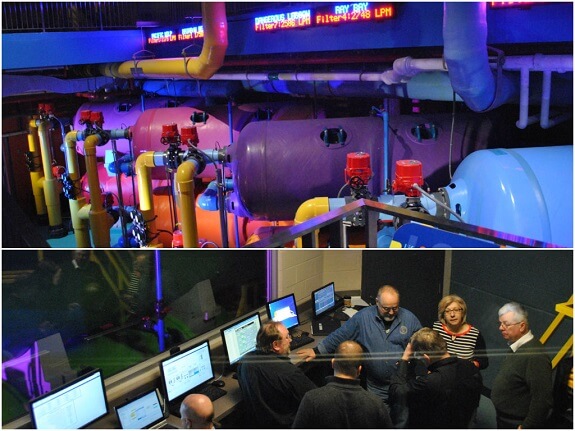 Our last moments at the Ripley's aquarium allows guests to touch bamboo sharks and stingrays. If you have never touched a stingray, I highly recommend it. It truly is a magical experience, and will make you want to spend your day by the pool.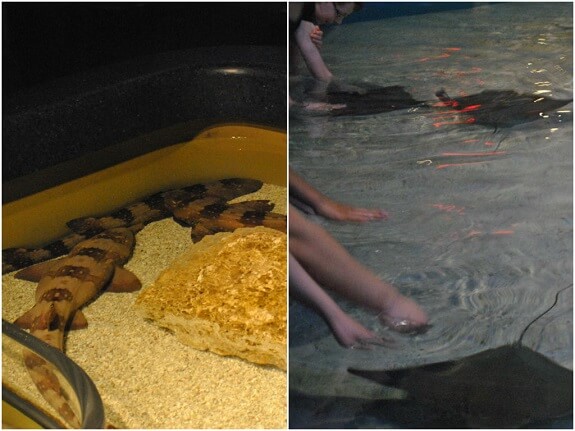 Overall, Ripley's Aquarium of Canada is a fantastic attraction, one that is great for families. After I got home, my mom said that she really wanted to go with my younger brother and I. Looks like I will be taking another trip to the elusive underwater world that Ripley's presents in such a beautiful way.