Pretty In The City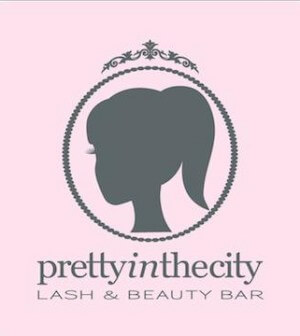 I was dreading it all week. A knot in the pit of my stomache had formed early on. I always know what to expect, yet it somehow never seems to help.
Walking into the plush salon, and meeting Cindy was calming however. Before I went in for my Brazilian with Ana, Cindy briefed me on the history of the salon. The Yonge and Eg location celebrates its two year anniversary this month. And, prior to Pretty in the City's uptown location, Veronica Tran's salon was located on King Street West. Back then, the salon was solely a two-person business and they only offered lash extensions. Now, the new locale is bigger, better and includes aesthetics. They do it all! An extensive list of treatments are available for perusal on Pretty in the City's website. The site is adorable just like the interior, and well worth a look.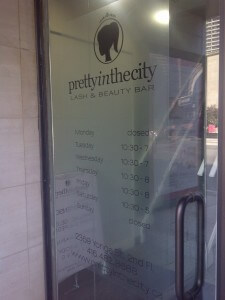 At this point, I was wishing I had elected to have eyelash extensions as my treatment, and save my pelvic region the invasion of privacy, but out came Ana, and gone was my worry. It certainly wasn't my first Brazilian, but I still get really worked up beforehand. Ana led the way to the waxing room, and once inside she motioned to a variety of cleansing wipes. I chose the lavender to soothe my sensitive skin (F.Y.I.: The citrus selection is said to be somewhat of an aphrodisiac). Then, I was offered a Jolly Rancher candy, and was told that sugar has been proven to help with pain. I was never offered these amenities while undergoing aesthetics before; I could get used to it.
As Ana proceeded to relieve me of my pelvic protuberance, we chit chatted. She has a demeanour that quickly puts one at ease, and while she is perfect at her job, it wasn't painless. I consider myself to have a tough enough tolerance for pain, but Ana assured me there are a lot of factors that come into play when a Brazilian is concerned; hormones, menstrual cycle, stress, etc.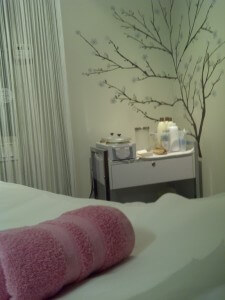 She was sympathetic and supportive throughout, and kept saying I was doing really well. In retrospect, I'm not sure how true that was. I do my best to stay still, but once that wax is lacquered on, a strip is put in place, and all that's left is the pulling, I tend to hold my breath and wince. I guess the candy did take my mind off the ongoings a tad, seeing as I was concentrating on not choking while reclined and flinching. It was like when you went to your pediatrician, and you got a lollipop after your needle; a much appreciated reward after undergoing a wax!
Being the sweetheart that she undoubtedly is, she kept apologizing for putting me through the painful process. I am thankful for the Ana's of the world who do their job, and a fine one at that, and leave us feeling a little more desirable down there.
I've been waxing for years, and no one has taken the time to explain, or suggest things like Ana. For instance, I didn't know aloe vera might be too harsh for my freshly waxed skin; I just thought it was soothing for everyone. And, to avoid tea tree oil after a wax because it might irritate my epidermis. Instead, something with oatmeal as an ingredient provides comfort. She also recommended an exfoliating glove to help avoid ingrown hairs. After all was said and done, Ana gave me vitamin E capsules to use as a moisturizer after cleansing.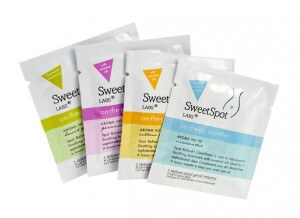 I think PINC (the acronym for Pretty in the City) is the perfect setting for a pre-wedding indulgence with your bridal party, or just a treat for yourself after a long week. I, for one, can't wait to go back! (I will definitely make an appointment for longer lashes, and more bikini waxes soon.)
The salon is ultra girly and stylish, and just plain fabulous. Everything from the logo, the embellishments to the floral arrangements are marvelous. Even the bathroom is gorgeous: damask wallpaper fit for a queen as you're pampered like a princess. The memory foam mattresses for the eyelash extensions are so comfortable most clients tend to fall asleep, or the area turns into a chatroom as patrons gab.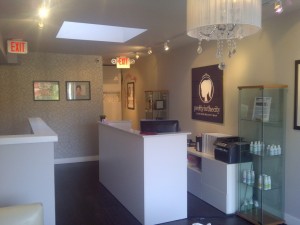 Pretty in the City is the go to source for all things lash. The most popular pair being the Demi Set (as in the French word for half, and not Demi Moore) and no. 2 is the Natural Set. The fuller you go the longer it takes to apply and the deeper the hole in your pocket, BUT the longer the lashes last. New at PINC: the lash lift, also known as a lashing perm. The lashes are lifted upwards to give the illusion of longer lashes and works wonders at giving you a wide-eyed look. Plus, you can add a tint, and forget about mascara. I know as a blondie, the perks of a colouring are majorly appealing.
One of the first things I asked Cindy was whether the establishment's name had anything to do with the HBO series Sex and the City. As it turns out, not a thing! Although my treatment was only visible to myself, I can see how a visit here, can leave anyone feeling pretty in the city.