Movies on the Cheap in Toronto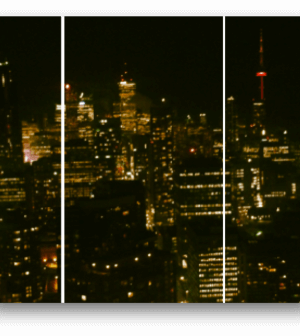 I don't know about you guys but when I see trailers for new movies, I am just about ready to empty my wallet and buy every ticket in sight. Too bad I am not a millionaire and am currently living on a student budget. What I need is a "how-to-guide" on where to go in the city to see movies on the cheap and have a great time. And I'm not just talking about mainstream Hollywood movies either. What I want to see are the new Indie trends, the great niche markets that no one else would know about, and theater productions. Well you're in luck, because we have decided to make one for you! So nobody panic; this is your place of sanctuary!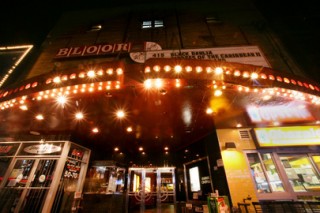 Let's start out with the basics, Toronto is a big city, and there is always something new around the corner. So how do we maneuver through it all? My advice, look for the unexpected. I was taking a walk down Bloor Street, when I came across this newly renovated theater called Bloor Hot Docs Cinema. Who knew this place existed? Because I sure didn't, and it looks amazing! With its new and inviting entrance, this theater is practically begging you to come in and explore. It's located right at the corner of Bloor and Bathurst, so I let myself in and got to chatting with one of the volunteers working there. If you're into documentaries and joining a community of artists than this is the spot for you! Everyone was warm and inviting; I could tell that the people involved here live and breath the theater. Plus you can order beer or wine with your ticket! Major bonus!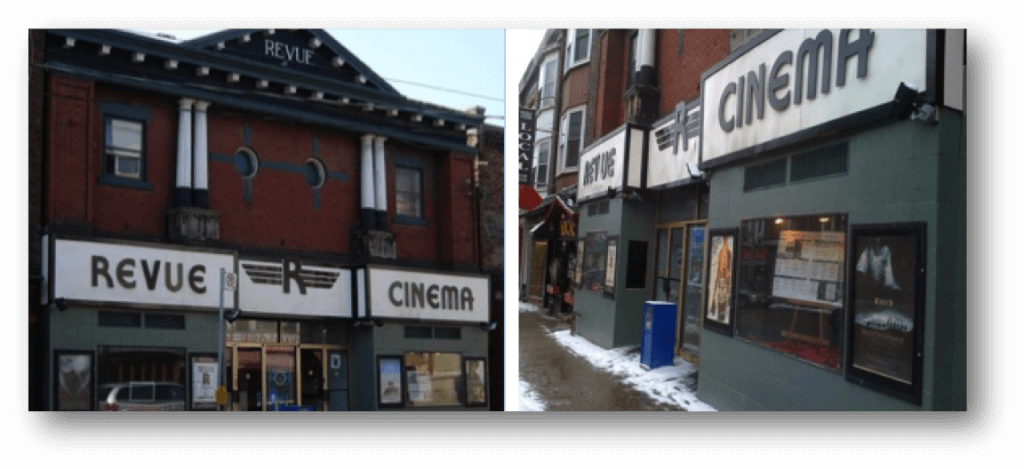 Not a fan of documentaries or Indie films? Don't worry, I had a full day of exploration, and I found other amazing places to visit in the city! Ever heard of Revenue Cinemas, right on Roncesvalles Ave and Bloor Street W? Oh boy, are you in for a treat! This is the kind of theater that can appeal to whatever you're looking for, including a wide range from old to new films. I particularly enjoyed the vantage and classy atmosphere that they explored throughout the theater, and didn't mind being offered a tea or coffee to snuggle up with in the theater. If you're like me, and sometimes miss those huge box office openings, don't sweat it, because Revenue Cinemas has it playing here and for much cheaper! An added bonus is if you get a Star Card, then you're only paying 7$ for a ticket and receive 10% off for your popcorn and other goodies. Sign me up please!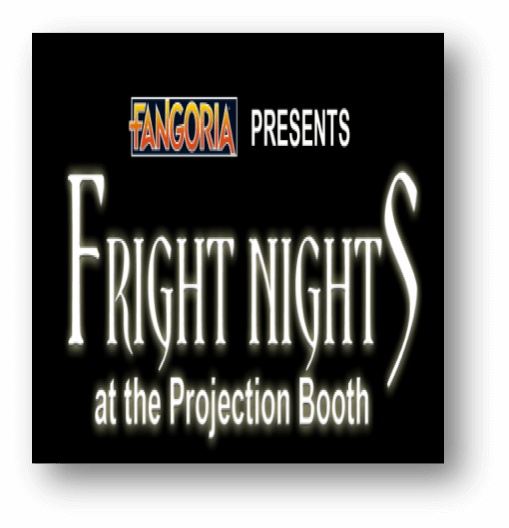 One of my favourite little gems that I cam across was The Projection Booth, a new theatre that opened in August 2011. This was the jackpot for me as its features include Bollywood sing-a-long films, and a promoted event on the Friday night of July 7th at 8pm, where you can watch 2 featured films for the price of 1! Lock your doors and say your prayers, because it looks as though these movies might make you redefine the term fear. I may need a couple drinks to get through these horror flicks; luckily they offer them there at the theater! The Projection Booth knows just what we need to make it through the night.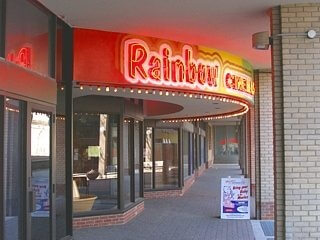 And finally I would suggest talking a peek at cheap night on Tuesdays at Rainbow Cinemas. Who doesn't love seeing $5 movies? I myself am pretty excited to go and see Divergent this week and get tickets to go and see Noah next Tuesday! Like I said, I often miss the big rush to see movies right away because I'm waiting for cheap night with my girlfriends! I prefer buying two tickets for approximately $10 instead of just one. Rainbow Cinemas is incredibly convenient to get to as well, as it is just between Front Street E and Jarvis Street.
Every so often I think it is a good idea to treat yourself. I like to grab my group of friends and spend a night out on the town; I never like to experience the same pleasures twice. Now it's your turn to go out and explore the city, try new things, and support Toronto's great film and theater community. Just keep in mind that pesky budget while you are out there enjoying that new spring weather!

About Jasmine Shanelle Roberts
Jasmine Roberts is a media student with an honours degree in Communications who lives in Toronto and is obsessed with pop culture, the media and all things entertainment. She completely believes she is married to Perez Hilton and spends the majority of her attention on writing about music, film, entertainment and life in Toronto. She loves to cook and cannot get enough of drama TV. Follow her @Jshanelle335