Microsoft Innercity Party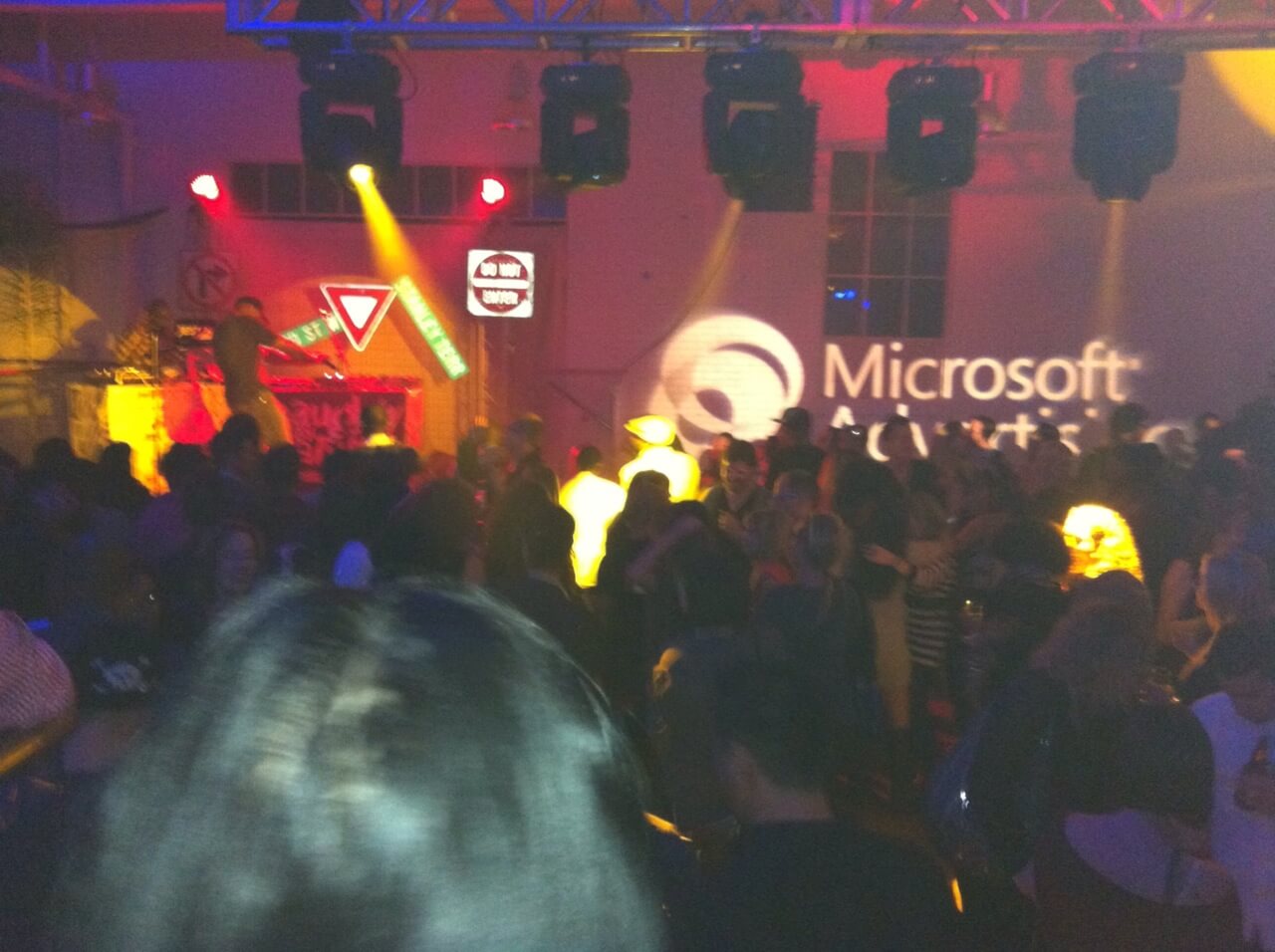 Over the course of my ten year professional career, I've been invited to a good deal of corporate shindigs and hobnobbing events. Some are good, but most are bad. The Rubber Chicken Circuit, as most call it, is littered with a bunch of suits telling bad jokes and getting their fix of a social life that has evaded them for years. Regardless, I try my best to always have fun at these events but they can be dryer than putting four unsalted Premium Plus crackers in your mouth at the same time.
On Thursday, October 13, 2011, I was invited to attend an event put on by Microsoft Advertising called the Innercity Party. I wasn't sure what to expect. I did know that there was a special performance by hip-hop legends Naughty By Nature however I couldn't understand the correlation of the two here nor how they would be received by the corporate culture. I went to the event with an open mind, an empty stomach and hoped for the best.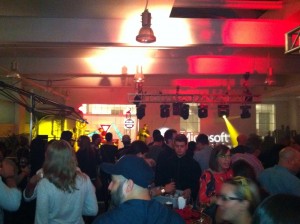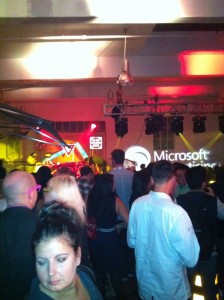 What I walked into was perhaps the best party I've been to since the year 2009 (when our booth was directly beside Paris Hilton's at TAO in Vegas – but that's a story for another day). This was certainly no ordinary event! Held at the gorgeous Andrew Richards Design Building in the east end of the city, the room had unbelievable electricity and was staged with unique street décor nestled between a number of interesting exhibits. Both levels of the venue were packed with young professionals enjoying amazing eats such as mini-sausages, sliders, poutine, tacos (just incredible – wow!) and freshly made ice cream sandwiches (better than advertised). As good as the food was, the complimentary cocktails were even better. Nothing makes a party like 600 early thirty-somethings in a room together on a Thursday night like open bar!
Before Naughty by Nature hit the stage, I took a tour to check out some of the exhibits. Two things in particular caught my attention: Scratch Lab and Silent Disco. The Scratch Lab is a studio in uptown Toronto where folks can go in and practice being a DJ. I tried it out and quickly realized that my days of being a 16 year old freestyle DJ using vinyl records was a lifetime ago technology-wise. DJs these days use unbelievable equipment and technology that really classify as instruments more than anything. I was very surprised and impressed. The second exhibit, on the upper level, was something called Silent Disco. Basically, you're given a pair of headphones and put into a room. The room has a DJ in each corner and, as a user, you can tune into the DJ of your choice and musical preference. While nothing makes a party like 600 early thirty-somethings in a room together with open bar, nothing makes a bunch of thirty-somethings look like hot-messes than trying too hard and singing and dancing with huge headphones on their ears trying to prove a point as to which station they were listening too while drunk. To put it mildly, not my cup of tea at all. I had to leave the room I was so embarrassed for some people (too judgmental???). On a side note, the entire time I was in the Silent Disco, I could picture the cast of Dragon's Den just chewing up the idea (too much overhead, tough to gain market acceptable, etc). I seriously watch that show too much.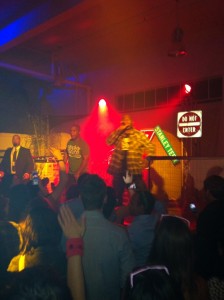 Finally, the highlight of the evening – Naughty by Nature! These hip-hop legends took the stage. What a great opportunity and experience to be able to see them in such an intimate venue. And their performance – unreal good!! They elevated the already great energy in the room to an even higher level! I couldn't help but laugh at Treach drinking two Corona's and polishing off a complete bottle of Hennessey during the performance! Amazing! They had the entire crowd popping off to Hip Hop Hooray, OPP, Ghetto Bastard, Feel Me Flow and Jam Jam as well as playing some dope hits from the late 80's and early 90's. The crowd was going absolutely insane! To Naughty by Nature's credit, they haven't lost a step and looked fantastic. Additionally, they explained to the crowd why they were there as well as why Microsoft was important to them. To be honest, the crowd was so deafening that I couldn't hear the reasons but I really didn't care – they were putting on a banging show! An absolutely once in a lifetime experience for a Hip Hop fan like myself.
Post-show, Treach was walking the floor and greeting fans (super nice guy)! Food was still flowing and the drinks were even flowing harder. It was close to 1AM and the party was still going strong but, unfortunately, so were the contents of people's stomachs that normally don't drink and couldn't handle their booze – messes and cleanup crews with mops everywhere – ewww! It was time to exit stage left!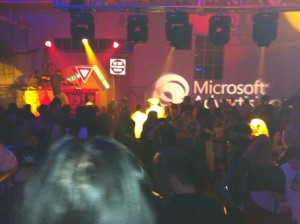 Microsoft Canada was a great host and put on a fantastic event that was certainly enjoyed by all! The event was a wonderful opportunity to network with like professionals and check out some innovative concepts in technology. The Rubber Chicken Circuit doesn't stand a chance anymore!