'Marry Me A Little' Review – Tarragon Theatre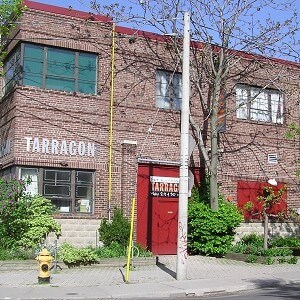 I love musicals. There, I've said it! I love musicals. And every musical lover knows that the undisputed master of the contemporary musical is Stephen Sondheim. That is why it was my honour to watch the Tarragon Theatre's production of Marry Me A Little Starring Elodie Gillett and Adrian Marchuk, conceived and developed by Craig Lucas and Norman René, directed by Adam Brazier, musical direction by Paul Sportelli, with songs by Stephen Sondheim.
This show is fun, raunchy, and a slice of heaven for true musical lovers.
The set was absolutely beautiful. The story takes place in a trendy New York loft, a place that I wouldn't mind moving into…even if the kitchen, bedroom, and living room are all in one room. I tip my hat to the brilliant set designers, who made the stage, look like a genuine apartment, with so much detail! Everything was placed perfectly, down to the Raman noodles on the cupboards.
The story becomes obvious from the get-go: it is the story of a couple (a song writer, and a performer) who fall in love, only to learn that they are not ready to share every piece of themselves with another person. The female character makes lots of changes (most of them little) to his life and to the male character's apartment, but he isn't ready for change, no matter how small. It's a story of relationships told by music.
This musical is different from the ones I have seen before, because in the whole show, we hear only about ten works spoken, the rest of the 75 minute production, is performed purely in song. That my friends, is super impressive, because Elodie Gillett and Adrian Marchuk (who by the way have both performed in the hot musical Jersey Boys) sang with such emotion, precision, and quality. They both have beautiful, operatic, and jazzy voices, with fantastic control. I only wish that they sold a soundtrack to the show with both their voices on it so I can enjoy over, and over again. Their timing comedy wise is awesome, and they add a sense of quirkiness and charm to the show. Since they cannot talk in the show, Gillett and Marchuk expertly use body language to express un-sung emotions.
However, there is a third star of the show: the piano accompanist. We were treated to hear Music Director Paul Sportelli, a recipient of seven Dora Awards before he headed to the Shaw Festival for rehearsals for Cabaret (Musical Director) and Juno and the Paycock (original music). Associate Music Director Scott Christian takes over piano accompaniment after opening. Sportelli was fantastic, and really moved the story along. I loved how when the male songwriting character played the piano, it matched beautifully with the already amazing music that Sportelli was playing to help move along the story.
The message that this show has to offer is that we keep making the same relationship mistakes over, and over again. It becomes a cycle of love and heartbreak in which the end is unforeseen.
Marry Me a Little is playing on the Main Stage until April 6, and based on how packed opening night was, tickets will be going fast, so get yours today!