Lust – Must
Tis the season for fabulous dresses. When you don't want to be an outfit repeater, but need to look fabulous and not break the bank -it is still possible. I am here to be your fashion advisor for this week's Lust – Must and show you how to look hot and trendy this season. Every fashion fanatic wishes to strut around in a body flattering Herve Leger body con dress, but for most of us $2,500 plus for a dress is not going to happen around the holiday season.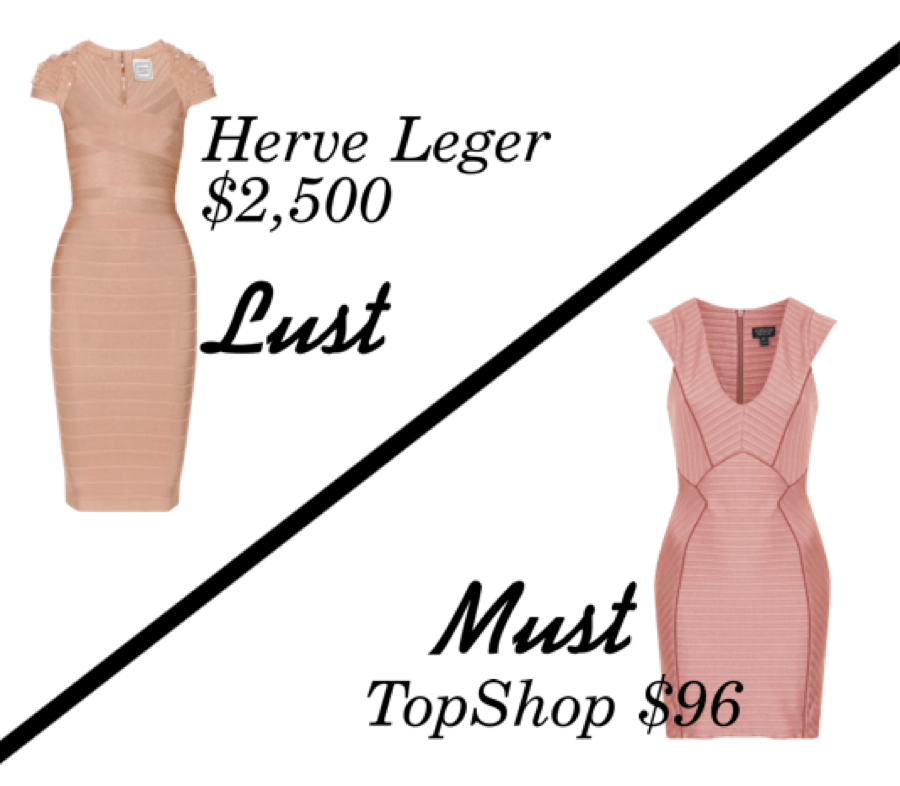 Pick up the fabulous $96 dress from TopShop in comparison to the hefty Herve Leger price. Trick all your guests, friends and acquaintances by strutting around in this iconic dress and looking fierce as ever.
Happy Holidays Ladies!!!
XO,
Andrea McDonald
About Andrea McDonald
My true love in life is the wonderful world of fashion. As a self proclaimed optimist, activist for all and fashion fanatic, I am delighted to bring you everything you need to know about the Toronto fashion scene. I've got big dreams baby. @lifeof_andrea