Lou Dawgs
Smoky, saucy, messy and meaty are all words that come to mind when I think about BBQ. I'm talking about the real down south home cooking type of BBQ and lucky for us we can find it right here in Toronto. Lou Dawg's at King and Portland is not like anything else in the area. Its casual country vibe pulls you in like an over bearing friends mother who won't let you leave the table without having seconds of her delicious home cooked grub.
It was a Tuesday when we hit up Lou Dawg's, just in time to enjoy their weekly blues night. The underground location does a great job of taking you away from what the rest of the cities restaurants offer. It's one of those places where you never know what will happen next when the JD starts flowing and you hear that first bass line from the blues band on stage.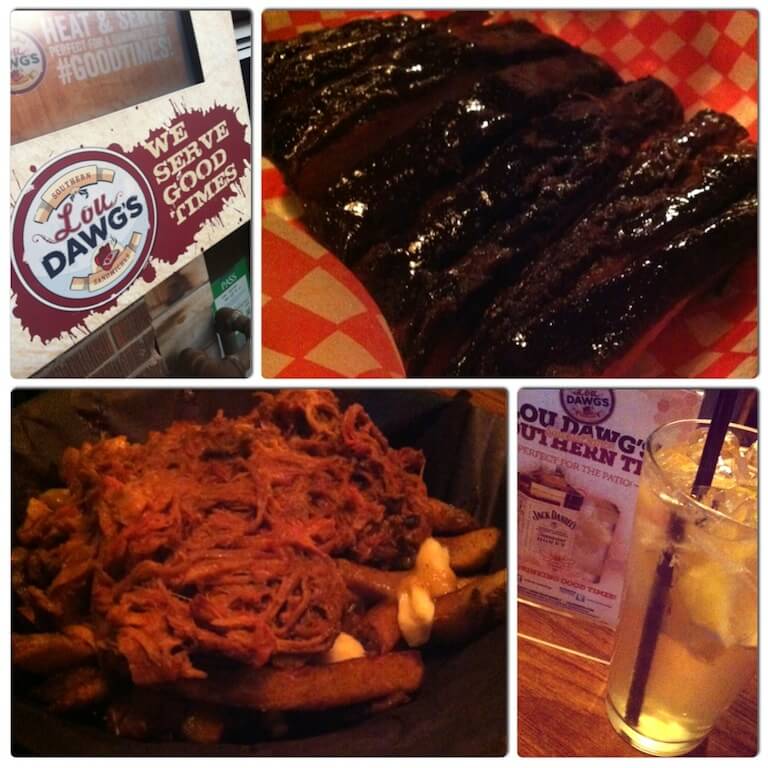 The menu is big, offering a wide range of southern inspired fare and BBQ. I like the ordering process here – have a look at the menu, decide what you want and walk up to the counter to order. Then feel free to pick a seat inside or out on their small street front patio, your food will be delivered with a smile and 2 bottles of their smoky thick BBQ sauce and hot sauce.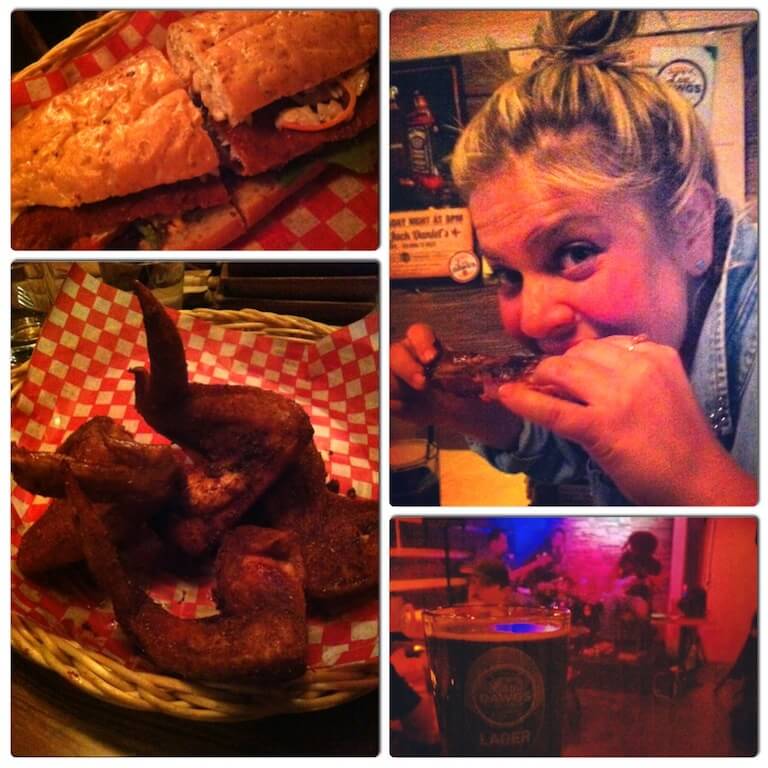 We get comfy inside at one of their large wooden high top tables. On really busy nights these would be perfect for sharing with other hungry groups of people looking to have a good time. I start with one of their Southern Lemonades filled with the taste of smoke and Jack Daniels Honey. We also try their Lou Dawg's Lager and Black Lager that Darryl, the owner, partners with a local brewery to make for the restaurant. Our food arrives, one dish after another gets put in front of us. It's time to indulge and dive into the smoky sauce drenched ribs, pulled pork poutine, dry rubbed smoked whole chicken wings and the fillet O sole sandwich that literally touched my soul it was so good.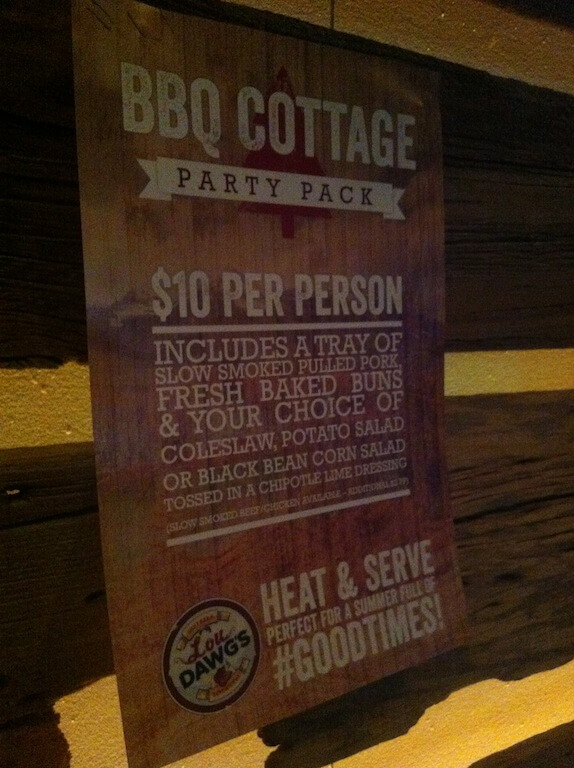 Lou Dawg's is definitely serving up a good time along with some great deals and amazing weekly specials. Like I mentioned above every Tuesday is Blues Night, Sunday is North of Nashville Country Music Series and throughout the summer they are offering a BBQ Cottage Pack. The BBQ pack is $10 per person and includes enough pulled pork, rolls, and salads to feed your cottage or camping crew.
Twitter: @loudawgs
589 King St W Toronto, ON M5V 1M5
(647) 347-3294

About Erin Scheel
Food Lover • Blog Girl • Recipe Rebel! My name is Erin and I am in a constant search for a full belly. I have lived in Toronto most of my life and have been enamored with the city's food culture and fascinated by the culinary possibilities this city has to offer on a daily basis. I'm really into cooking, vintage clothes, chocolate milk, craft beer, french fries, leftovers and then working it all off at the gym! Read it and eat it here: www.erinlovesfood.com, Twitter: @erinlovessfood, Instagram: erindotcom