Look Book – Summer Menswear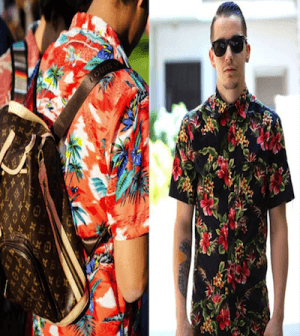 Each year, once graduation comes to an end and girls are still reeling in the glory of their prom and are gossiping about who looked the best (and of course, the worst) over mani's and pedi's, we all tend to forget about the boys. Well, only until they start taking their shirts off at the beach – duh! Although Kenny Chesney is able to get away with the whole "no shirt, no shoes, no problem" philosophy, real life boys must stick to the following guidelines when looking cool on hot days. Givenchy, Moschino, and Prada have all established the fact that printed shirts are THE trend this summer, and better yet, Hawaiian prints! Big name labels such as Alexander Wang and Saint Laurent were both sporting the varsity bomber jacket style on their runways, and celeb hotties including Jake Gyllenhaal, Bradley Cooper, Zac Efron and David Beckham have all been spotted in their denim button ups. Guys, look to the stars for some style inspiration and you'll be sure to look good, but just incase, don't forget these five tips…
Print shirts can be pretty bold, and can push a guy out of his comfort zone. If you're a bit shy with your wardrobe, try the trend (that's a must) but pair the top with some light denim shorts, plain shoes and a plain watch. If it's still too much, wear a white tee under and leave the printed shirt unbuttoned!
Top: Jack & Jones
Watch: G-Shock
Sunglasses: Ray Ban
Shorts: River Island
Shoes: River Island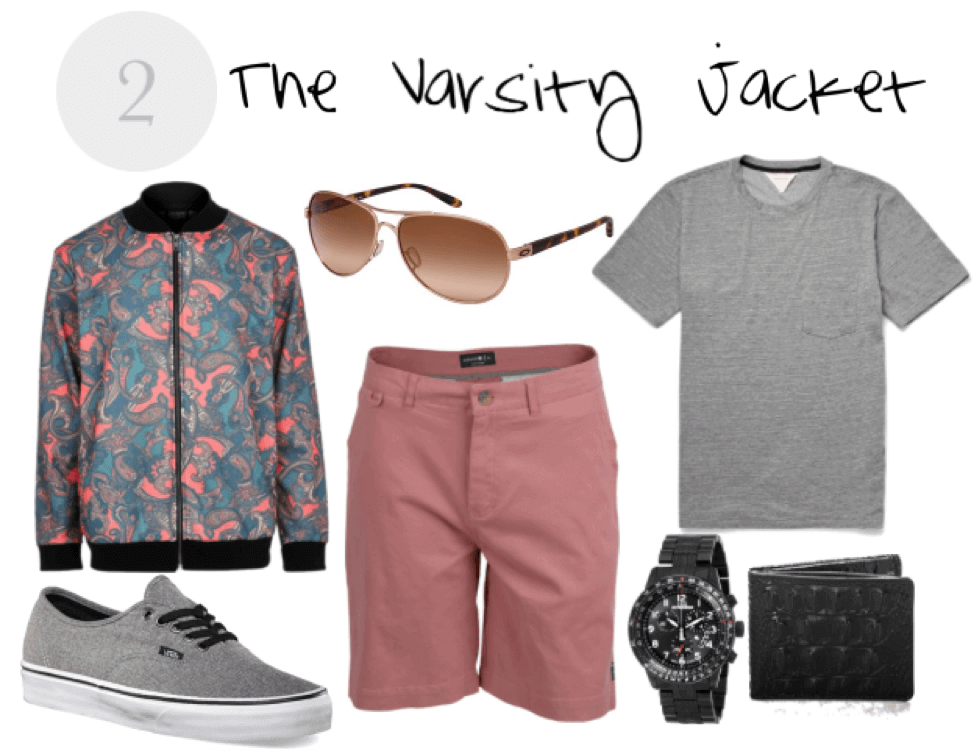 These varsity jackets are such a hit with the ladies. Whether it's a basic black, navy or a bold print the girls will swoon over your style. If you're comfortable with it, try a cool print and match your shorts to bring out some color. Keep your tee basic so you aren't over doing it, and get some plain accessories that can play as accents to your outfit. If the bold print it too much, get a basic jacket and try a cool graphic tee underneath to spice it up.
Jacket: River Island
Shoes: Vans
Sunglasses: Oakley
Shorts: Arbor El Capitan
T-Shirt: Rag & Bone
Watch: Timex
Wallet: Brahmin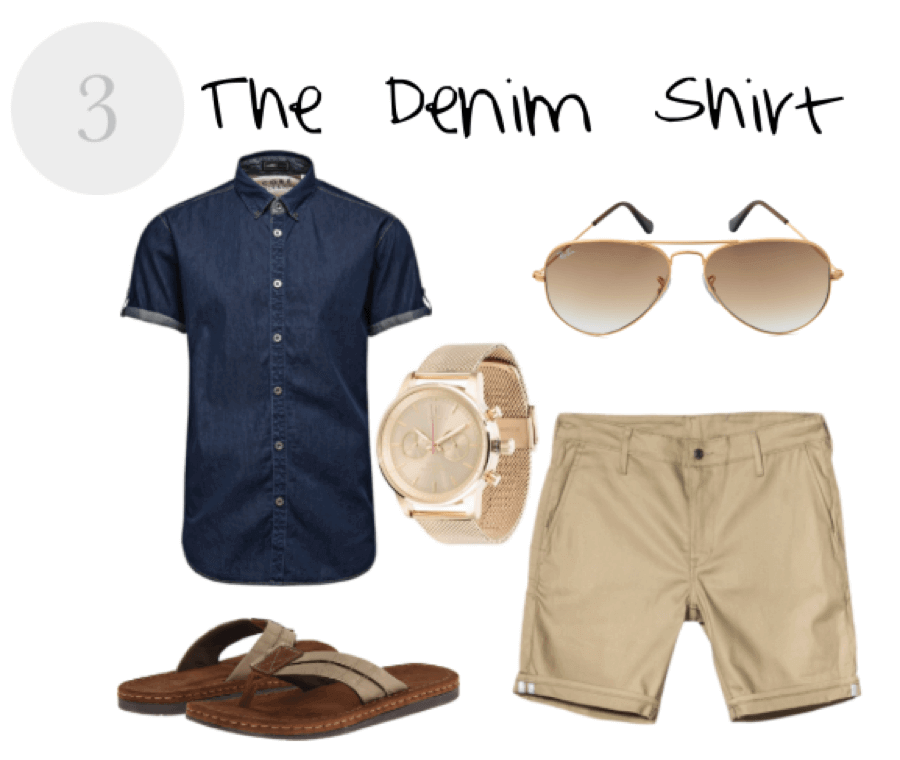 This look is perrrrrfect for a date night. If you're taking your lady for a walk on the beach you're set! If you're going for a dinner date, try some beige pants and dress shoes instead of shorts and flip-flops. Also, here's a suggestion for a hairstyle that is crazy popular right now and the ladies love it … click here!
Shirt: Jack & Jones

Sandals: Aldo
Watch: Triwa
Sunglasses: Ray Ban
Shorts: Levi's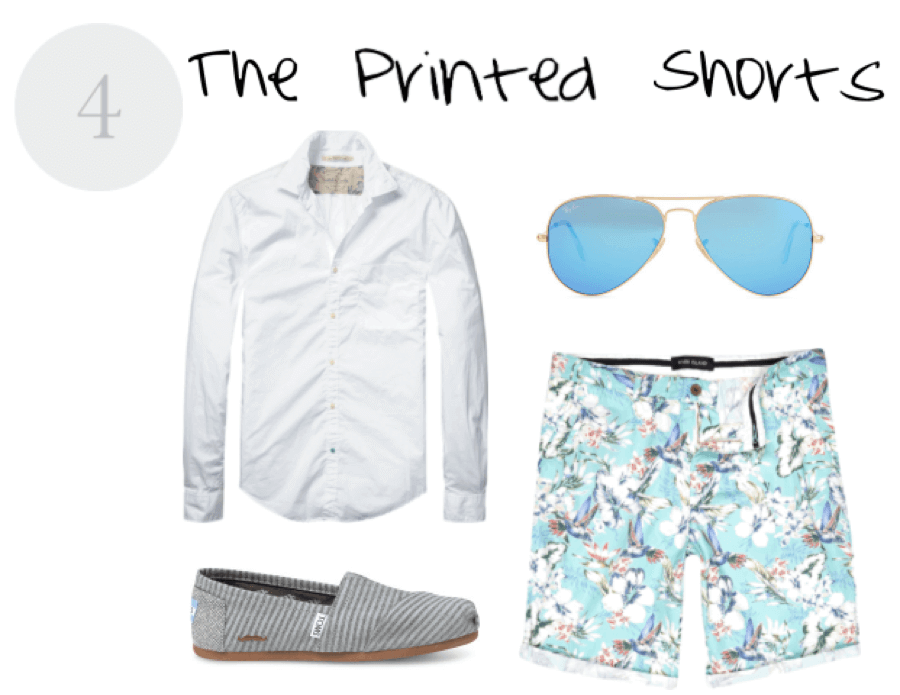 If the whole printed shirts trend is waaay out of your comfort zone, try some printed shorts! It's a lot more subtle and can be dressed up or dressed down! Try it with a white button up for a very laid-back-but-still-semi-dressy summer outfit. Throw in some shoes with a soft print like these stripe Toms.
Top: Scotch & Soda
Shoes: Tom's
Sunglasses: Ray Ban
Shorts: River Island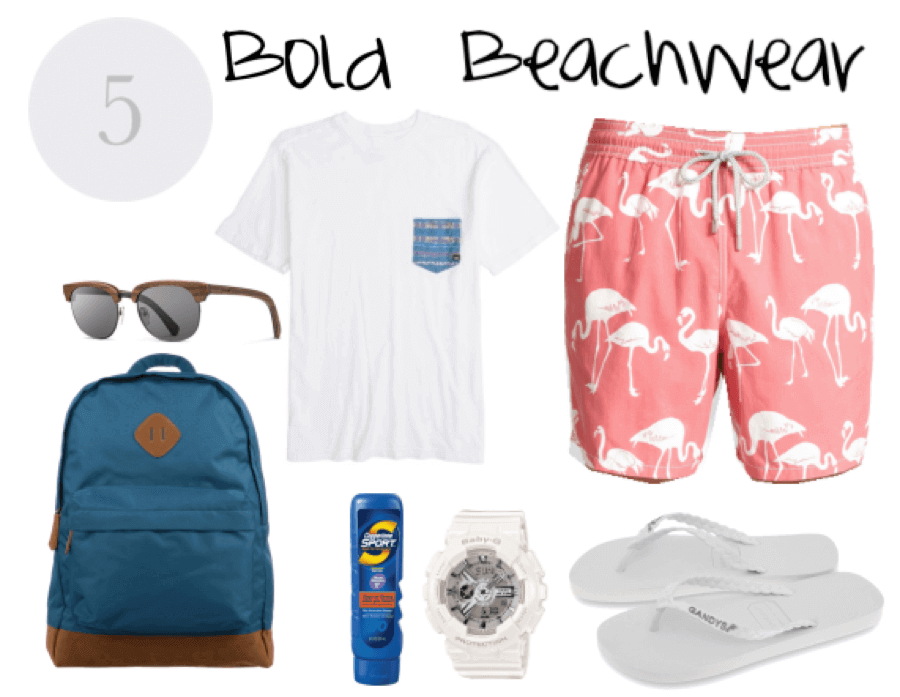 Speaking of bold shorts…swim trunks are obviously a must for the summer, so have some fun and pick out a cool printed pair. These flamingo shorts are perfect to catch some eyes, and try a plain white tee with a pocket accent to mix up the prints. You should always bring a backpack to the beach filled with food, sunglasses, a towel and of course some sunscreen!
T-Shirt: Quicksilver
Sunglasses: Shwood Eyewear
Backpack: River Island
Sunscreen: Coppertone
Watch: G-Shock (similar)
Shorts: Vilebrequin
Flip Flops: Gandys
What will you guys be wearing this summer? Are you following any of these menswear trends, or are you setting some of your own? Let us know @TOCityGossip @Mel13Marchand
Melissa Marchand

About Melissa Marchand
I am originally from Nova Scotia, but in 2013 I moved to the 'big city' of Toronto to study fashion. I am a big believer in following your dreams, working hard but staying positive, and taking advantage of any opportunity that comes your way. I love yoga, wine and high heels…and wine. Follow me on Instagram @melissamarchand and Twitter @Mel13Marchand.