Look Book – Statement Sunglasses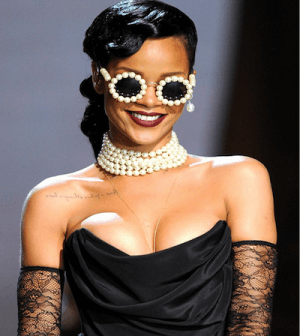 One of my favorite times of year is the kickoff to summer when Coachella comes around. I'm not a huge music person, so I'd probably be that girl who ends up falling for Jimmy Kimmel's Lie Witness News, however I would be extremely entertained solely by people watching and playing "Fashion Police" while looking at all of the eccentric outfits being showcased. One of my fave trends that was noticeable this year and has crept its way onto popular sites like Etsy.com, and NastyGal, was the statement sunglasses propped on the pretty little faces of the Coachella concertgoers. Chanel began the trend with their pearl studded sunglasses that Rihanna wore when she performed at the Victoria's Secret Fashion Show back in 2012, and now the trend is trickling down into mainstream fashion. These glasses are so great and are a perfect way to make your summer outfits more fun for the sun. You could even try a DIY and glue some jewels or flower decorations onto some old sunnies to customize your own unique pair!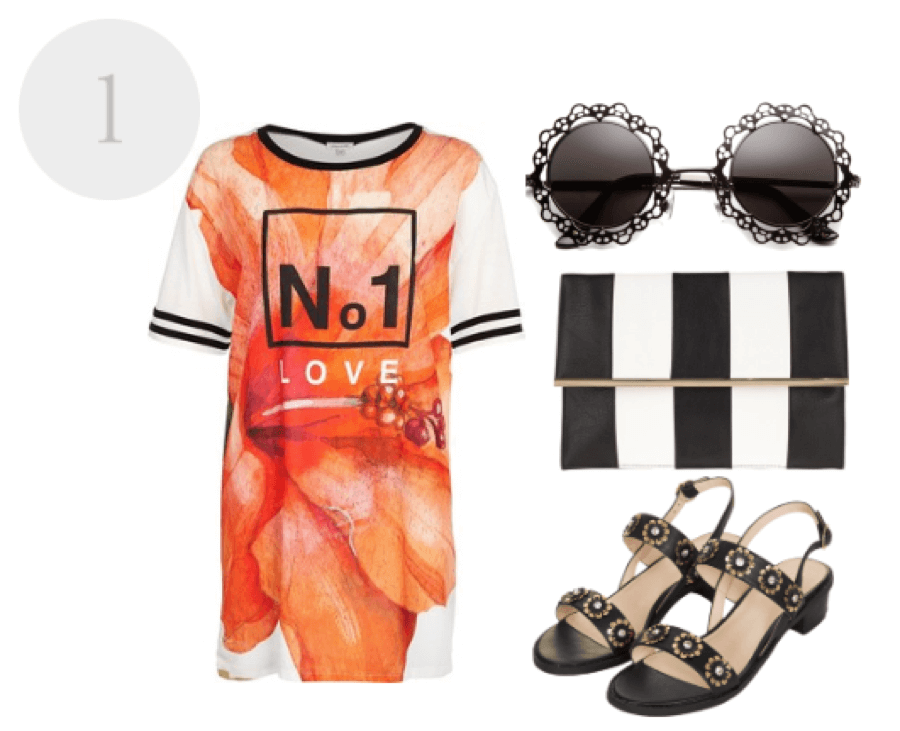 These glasses have a lacey look, which can make an outfit feminine, or can add a bit of edginess to your ensemble. Pair it with a cool t-shirt dress and some cute sandals for a laid back look.
Look 1:
Dress: River Island
Sunglasses: 80's Purple
Clutch: Dorothy Perkins
Sandals: Topshop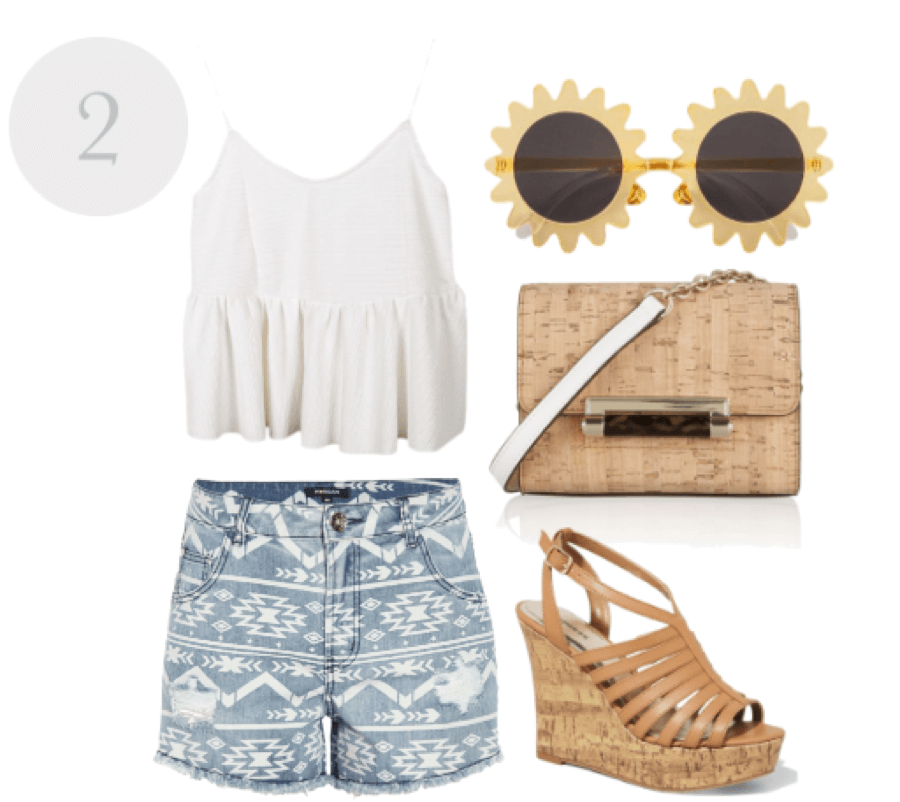 OH.EM.GEE. These glasses are the cutest thing I think I've ever laid eyes on. Wear them with a flowy white tank and some printed denim shorts. Go for a natural colored purse and matching wedges to finish off your look without going overboard.
Look 2:
Top: Lookbook Store
Shorts: House of Fraser
Sunglasses: H&M
Purse: Diane von Furstenberg
Sandals: Express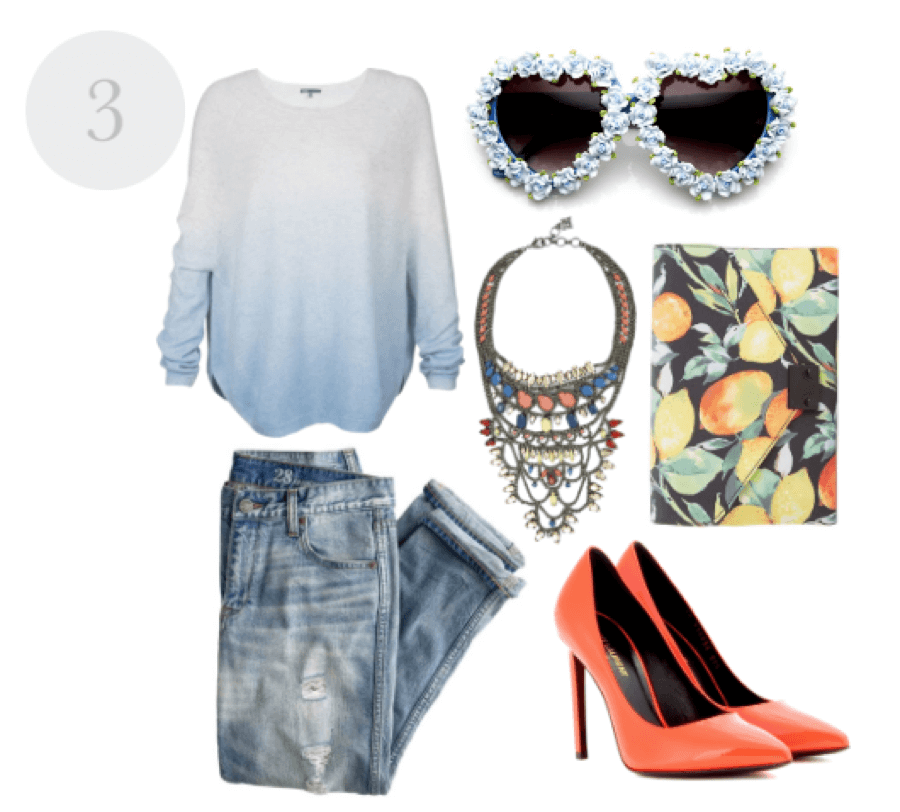 This look is super funky and I am looooving it. These boyfriend jeans would look killer with these bold pumps, and the ombre sweater is a nice relaxed top for any day. Throw this stunning necklace on to dress your look up and add these flower power glasses and you'll be feeling like the hottest gal in town.
Look 3:
Sweater: Vince
Jeans: J.Crew
Sunglasses: Etsy
Necklace: BCBGMaxazria
Clutch: Loeffler Randall
Heels: Saint Laurent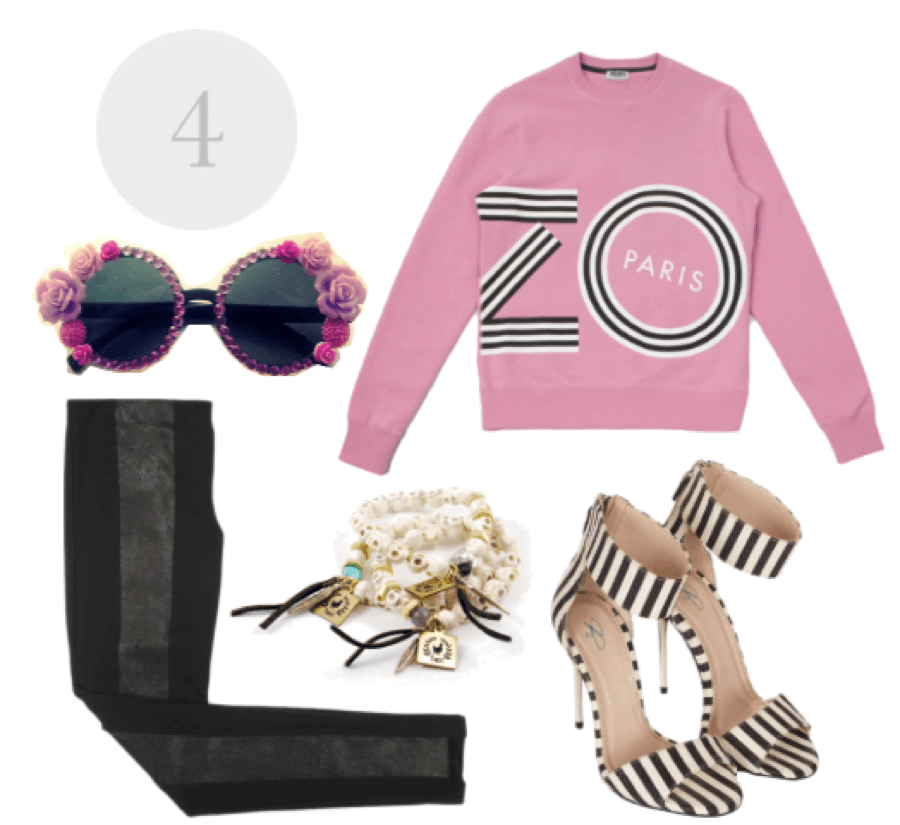 Pink Ladies Alert!!! Oh wait, that's just you looking FAB-U-LOUS! This sweater is so awesome and would go perfectly with a pair of black pants. And these striped shoes are absolutely perfect to compliment the top. Throw on some cool bracelets and these girl power shades for some UV Ray protection!
Look 4:
Sunglasses: Etsy
Pants: Nicole Miller
Sweater: Kenzo
Bracelets: Hen Jewelry
Heels: CJG for Topshop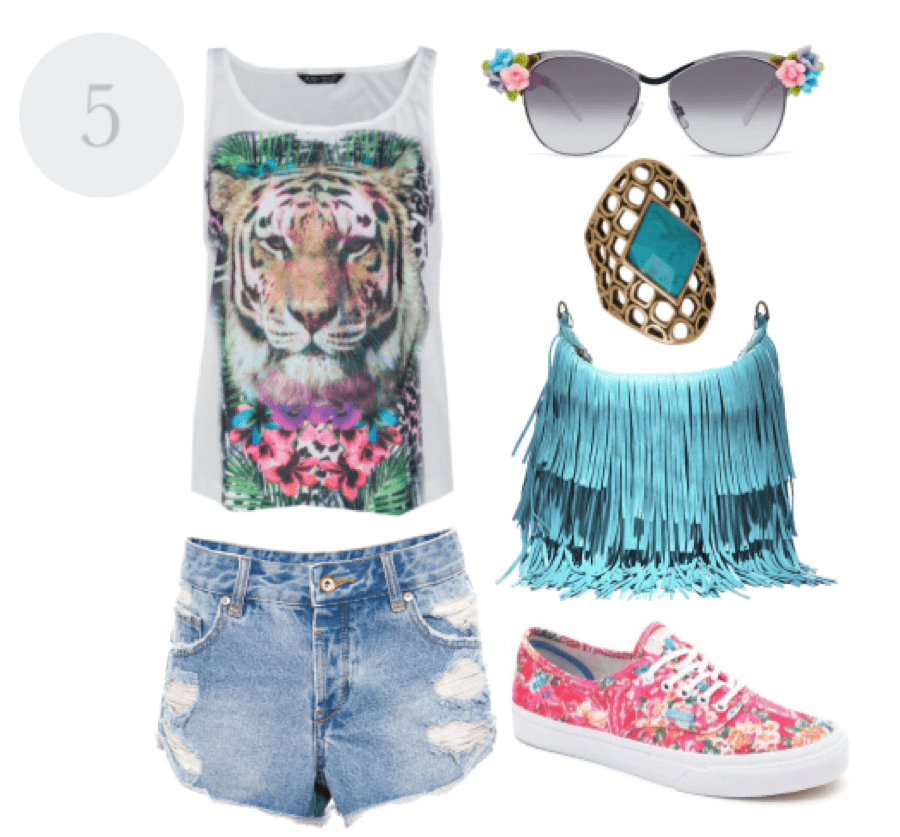 This look is perfect if you're more of a surfer chick, or if you've got some errands to run on a hot day. This awesome graphic tank would go great with some denim shorts and a little pop of color with some jewels and a big bag. These sneaks are perfect for doing a little running around in, and I love the color combo to bring the whole look together. If you're not a big statement person, try these glasses with some subtle flower power!
Look 5:
Tank Top: Select Fashion
Shorts: Pull & Bear
Sunglasses: ASOS
Ring: Lucky Brand
Purse: Steve Madden
Sneakers: Vans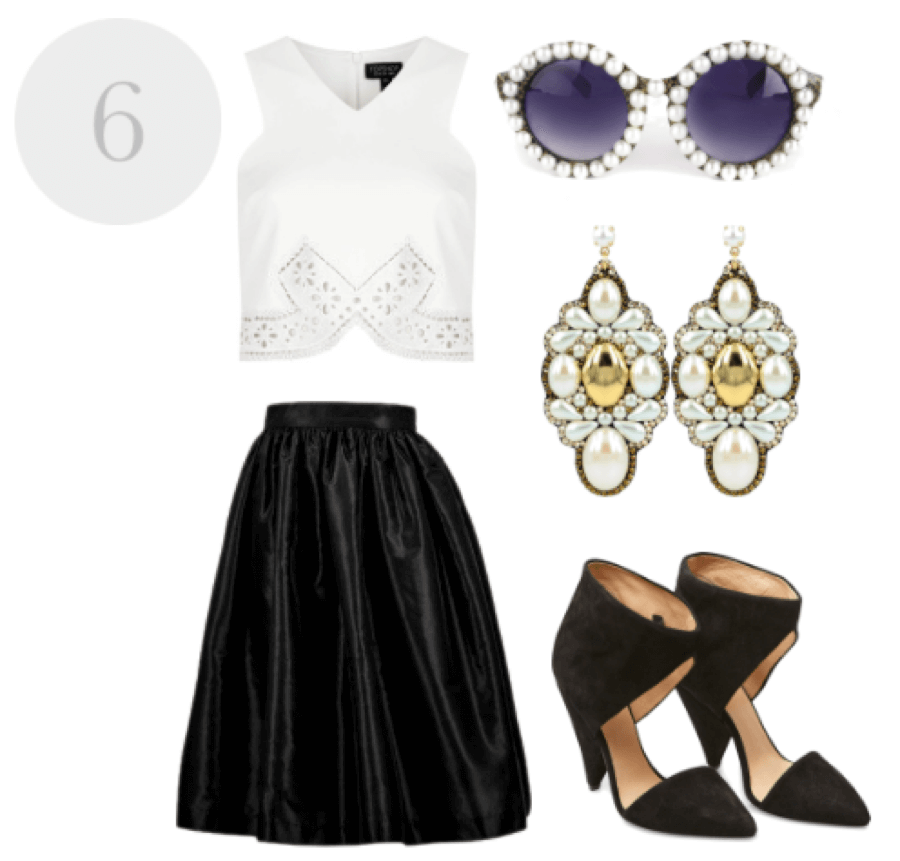 Going out on a dressy date? Maybe just want to get dolled up and head out for the day? Try this skirt with a cute lace crop top for some femininity, and try a pop of color with some dangly earrings. These shoes are sexy with an edgy touch and these glasses are a Chanel look-alike, so fashionistas around town will be drooling over your outfit fo-sho!
Look 6:
Top: Topshop
Skirt: Partyskirts
Sunglasses: Patricia Field
Earrings: Boticca
Heels: Iro Staccia
Have you tried any sunglasses DIY's? Tell us what your sunnies look like this summer @TOCityGossip @Mel13Marchand
Melissa Marchand

About Melissa Marchand
I am originally from Nova Scotia, but in 2013 I moved to the 'big city' of Toronto to study fashion. I am a big believer in following your dreams, working hard but staying positive, and taking advantage of any opportunity that comes your way. I love yoga, wine and high heels…and wine. Follow me on Instagram @melissamarchand and Twitter @Mel13Marchand.