Look Book – Fur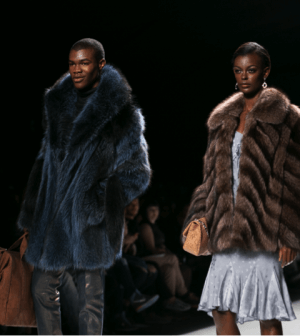 After spending last week trying to come down from my Fashion Week high, and now that it is obviously not officially Spring time, I decided on trying to transition between the seasons both in my closet and in the real world. This became a problem when I realized mini skirts don't work well with -8 degree weather, but hey, you can't blame a girl for trying! So, I decided I am going to try to come up with some outfits to show how fur obsessed fashion girls (faux included!!) like myself can transition our furs into springtime so we can get the most wear out of these fabulous pieces as possible!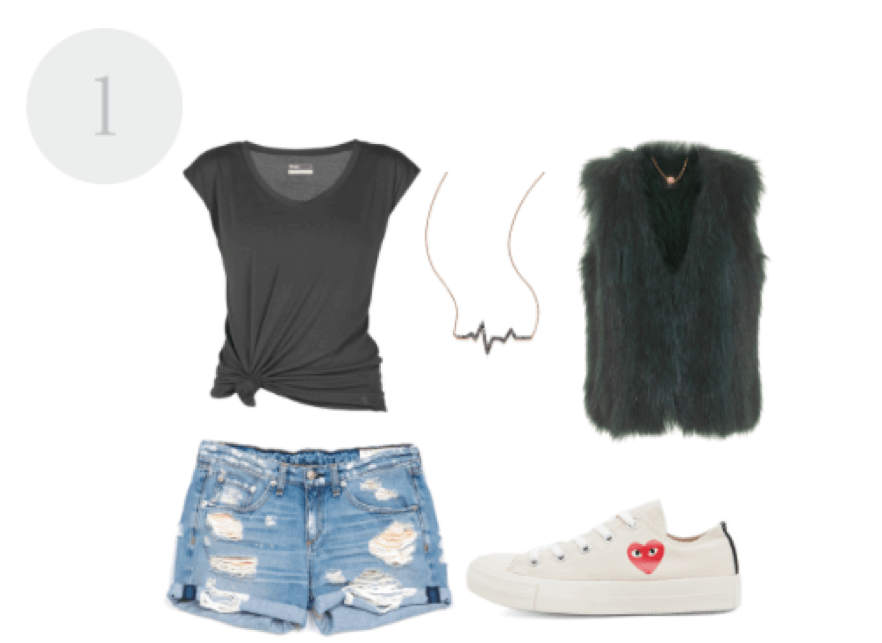 A major MUST is an amazing fur vest. This is a key piece because you can wear it throughout the winter over a heavy knit, or in the warmer times with just a tank top and a tee. Throw on some ripped shorts and these AH-MAZ-ING Comme des Garcon sneaks.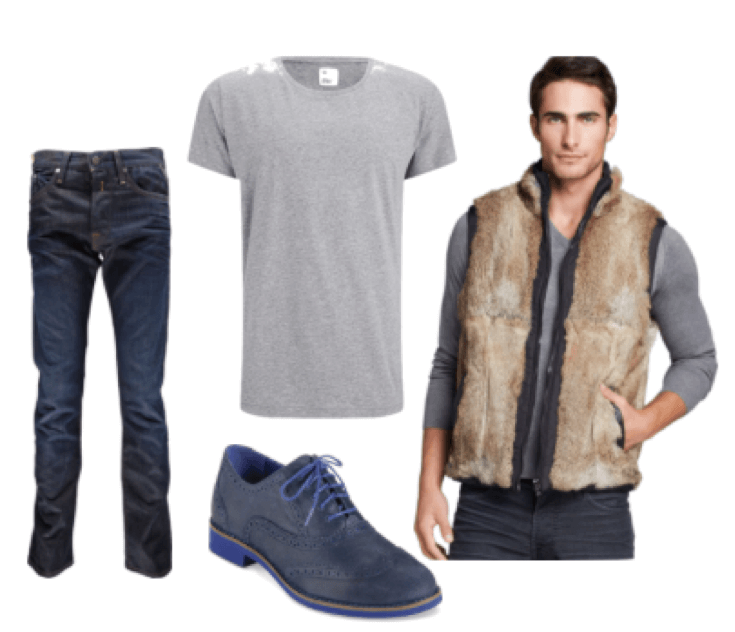 Guys, this is an awesome piece to have for your wardrobe. This Michael Kors reversible vest is the perfect way to win the ladies over. In the winter throw it on over top of a nice hoodie, but in the springtime when the weather warms up try it with a plain tee, some dark jeans and some cool shoes to add some fun to your look. The ladies will be trying to snuggle up to you in this vest, AND it's a 2-in-1, so it's a win-win!
Outfit 1:
Women:
T-Shirt: House Of Fraser
Shorts: Rag & Bone
Necklace: Diane Kordas
Vest: Jades 24
Shoes: Comme des Garcon
Men:
Jeans: Van Mildert
T-Shirt: Jean Machine
Vest: Michael Kors
Shoes: Cole Haan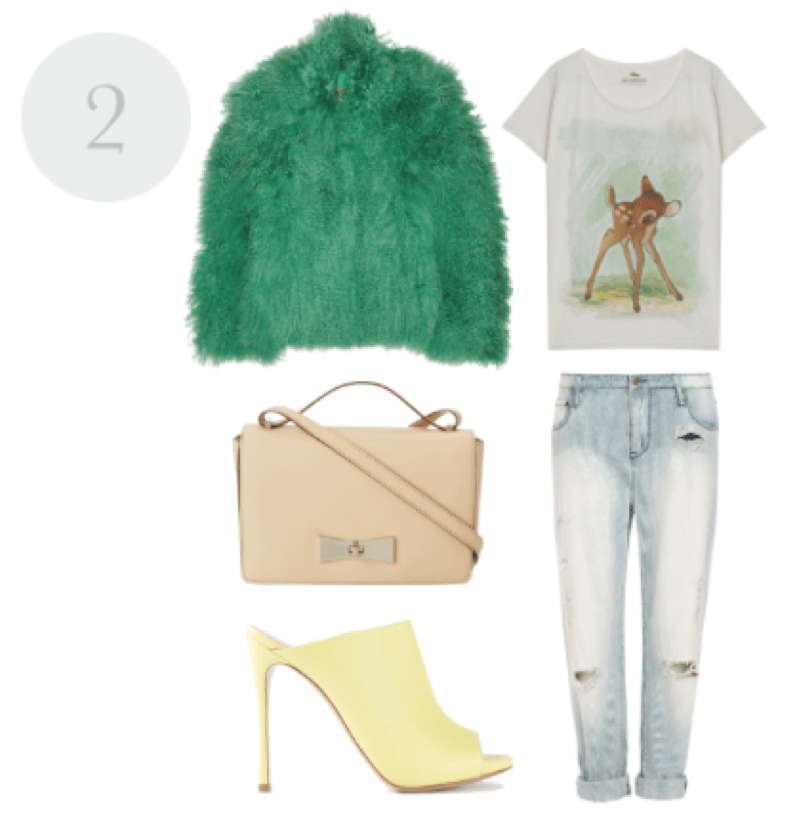 Spring-cleaning is about cleaning out and brightening up our wardrobe…right? Well, that's what MY spring-cleaning is for! This beautiful fur coat is the perfect item to brighten up your wardrobe. Throw it over this cute graphic Bambi tee, some faded boyfriend jeans and these cute sandals and you're all ready for Spring!
Outfit 2:
Coat: Karl Donoghue
T-Shirt: Paul & Joe Sister
Purse: Kate Spade
Jeans: Sass & Bide
Heels: Gianvito Rossi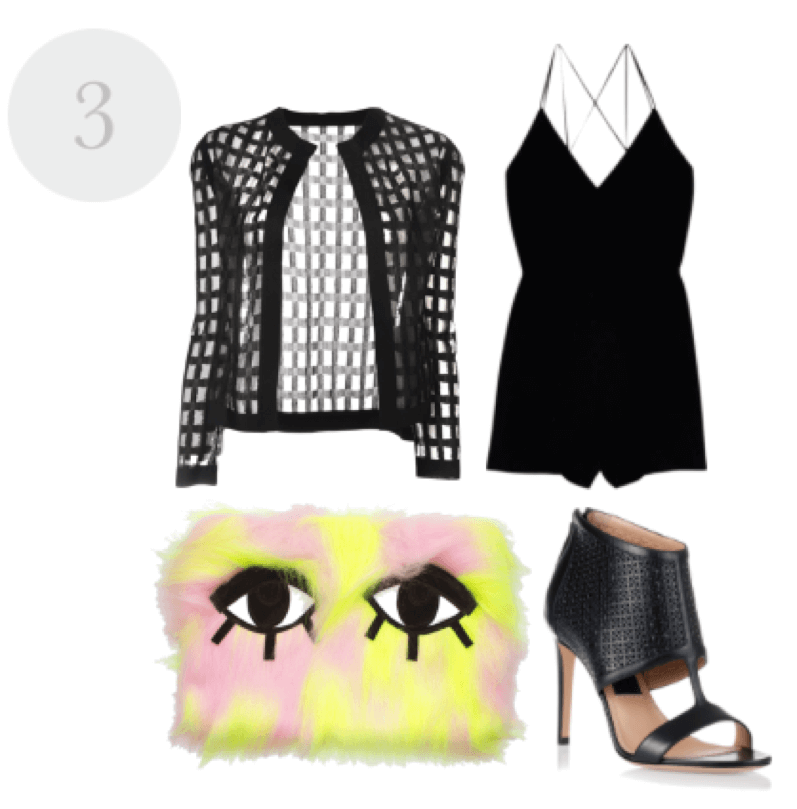 Don't have any major fur pieces? That's alright! These super cool monster inspired fur clutches are the coolest way to spice up your wardrobe! Pair it with an awesome one piece jumpsuit, an edgy jacket and some sweet sandals to polish off your look.
Outfit 3:
Jacket: Piece D Anarchive
Jumpsuit: Aritzia
Clutch: JannaPYBUS (Etsy)
Shoes: Salvatore Ferragamo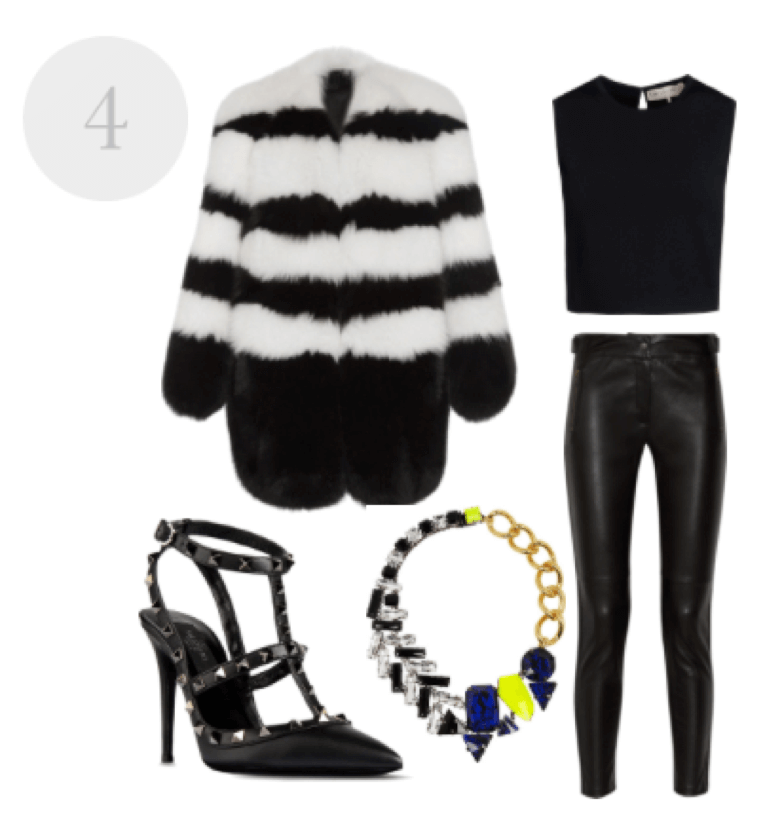 Back to the basics: Black & White. You can never go wrong with the basics, so if you're gonna ball out and drop some cash on an awesome fur coat, this is probably the one you should go for. Although it's priced at $23,000, it will likely be the most timeless piece you'll own. Just remember, money can't buy happiness…but it does buy fur coats, and fur coats make me happy!
Outfit 4:
Coat: Maxime Simoens
Top: Emilio Pucci
Pants: Alexander McQueen
Necklace: Vickisarge
Shoes: Valentino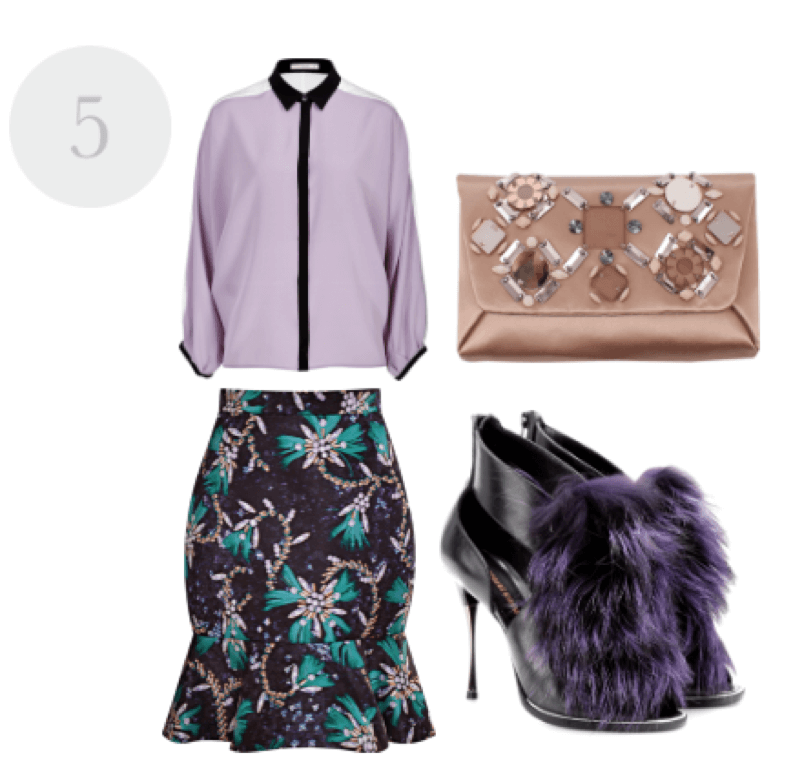 These shoes though!!! I'm pretty sure Anna Dello Russo owns a pair of these.
Enough said.
Outfit 5:
Top: Etro
Skirt: Mary Katrantzou
Clutch: Lanvin
Shoes: Nicholas Kirkwood
Are you as fur-obsessed as I am? Let me know what pieces are your faves @TOCityGossip @Mel13Marchand
Melissa Marchand

About Melissa Marchand
I am originally from Nova Scotia, but in 2013 I moved to the 'big city' of Toronto to study fashion. I am a big believer in following your dreams, working hard but staying positive, and taking advantage of any opportunity that comes your way. I love yoga, wine and high heels…and wine. Follow me on Instagram @melissamarchand and Twitter @Mel13Marchand.