Little Anthony's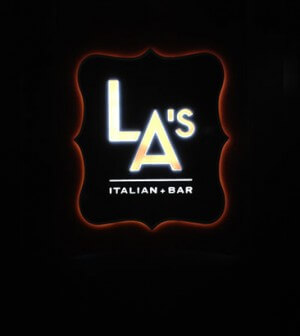 The evening at Little Anthony's started with a 2011 Chardonnay and bright smiles from the staff. The first course presented to us by our charming waiter was a Shrimp Scampi that had a slightly tangy twist. It was perfectly seasoned, delightfully creamy, and accented with crunchy toast.
We were then served a fresh Heirloom Tomato Salad with Buffalo Mozzarella. Olive oil added a zesty element to this salad that consisted of four varieties of tomatoes paired with a creamy cheese. The house Pinot Grigio was paired perfectly with the salad and provided the palette with a refreshing combination.
We tried the Butternut Squash Stuffed Ravioli next. This was a new menu item geared towards the fall and winter months. The Ravioli is made in house with a pine nut sauce which gives the dish a sweeter taste. A Cabernet was paired with the ravioli to gently contrast its sweet nutty flavour. Due to its sweet nature, this dish is definitely one to share and accent with a more savory menu item. It could very well become one of your new favorite comfort foods for the upcoming colder months.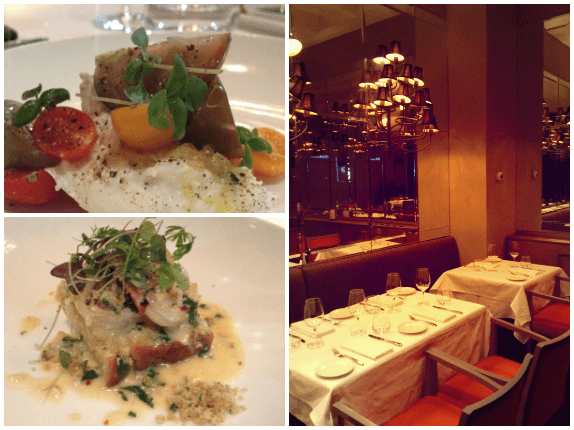 Our fourth course was Little Anthony's Signature dish, the rack of lamb served with baby artichokes and gnocchi. The tender and succulent pistachio crusted lamb boasts a flavorful but mild taste and is cooked to perfection. The contrasting but not overwhelming crust adds a quality to the dish that can only be further enjoyed with the complex flavors of the artichokes. The gnocchi was so soft and tasty that it would make your Nona jealous.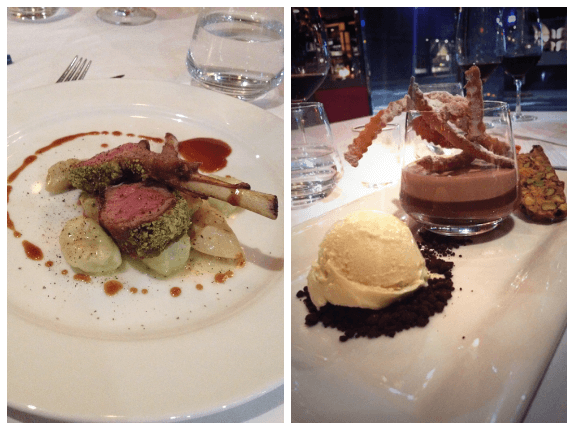 The evening ended with a fluffy layered chocolate mousse that was garnished with fried dough and dusted with icing sugar. It came plated with fresh biscotti, ice cream, and espresso cookie crumbs. The biscotti were honestly one of the best I've ever had. The dessert was more of a palette cleanse that would satisfy any sweet tooth.
Overall, Little Anthony's is an authentic Italian experience with a modern feel. The relaxing atmosphere is romantic, dimly lit and perfect for special occasions or date nights. The impeccable service and beautifully paired wine selections will surely make Little Anthony's your new favorite spot. Little Anthony's makes you feel at home but without the dishes to clean up.
Be sure to visit the Little Anthony's Website for more photos of their mouth watering dishes.
121 Richmond St West, Toronto
(416) 368-2223
About Sultan Sandur
His story is simple; small town guy discovers his long lost self in an urban wonderland. Through this five-year journey of self-discovery, he has transitioned from simple Kamloopsian to fashionable Torontonian. As a devout Torontonian, he always keeps up to date with what's happening in the city. Sultan considers himself to be a foodie and brunch fanatic. You will find him obsessed with discovering new eateries, art events, and entertainment in the city. He's that guy who will be rushing to Nadege for an emergency box of macarons after a rough day. Throughout the year, Sultan can be spotted at local events such as Fashion Week, Nuit Blanche, Art Toronto, Digital Dreams, and TIFF just to name a few.