Knee High Boots – Look Book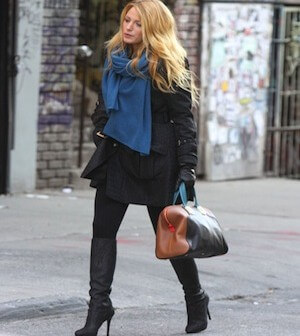 We can all agree on the fact that boots are a necessity for winter here in Toronto, but there is no reason why boots can't be stylish too. The newest footwear trend this season is the over-the-knee boot. It's been seen on celebrities like Miley Cyrus, Kate Moss, and Victoria Beckham and also has been a trend on the runways in shows such as DKNY, Chanel, Emilio Pucci and Phillip Lim. You can find this trendy boot in different materials such as leather or suede, and different heel heights.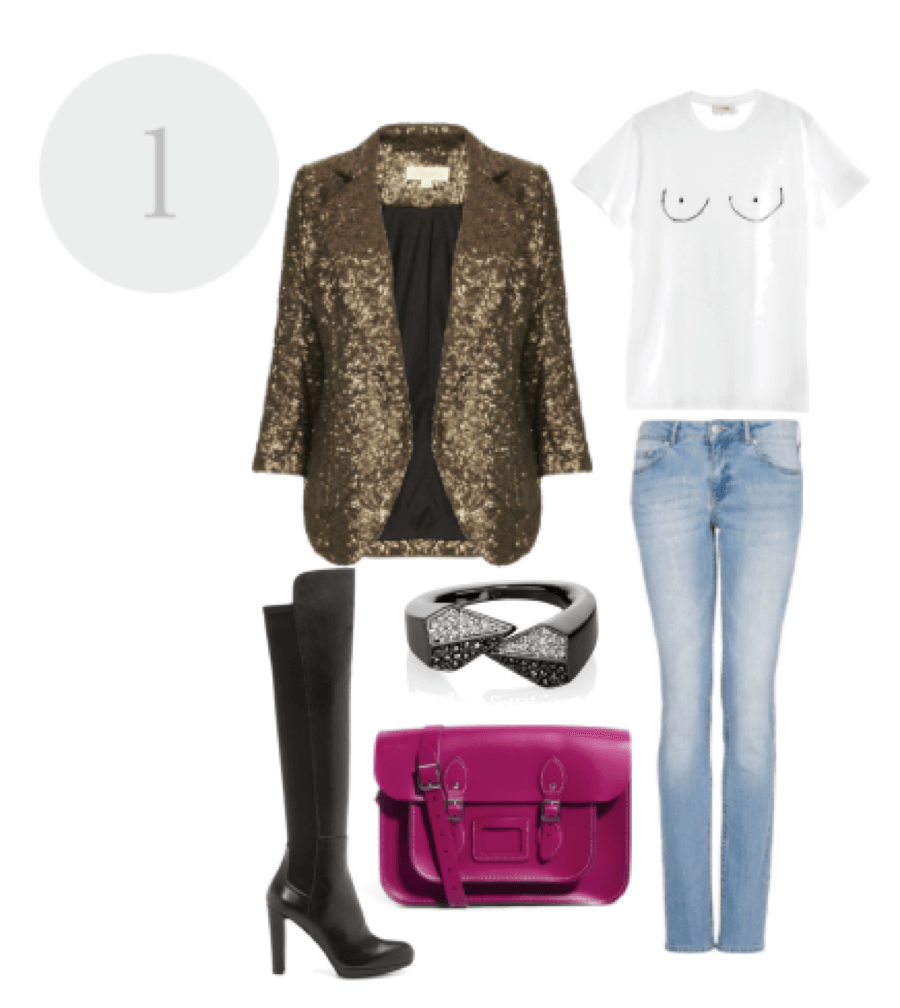 By wearing a cool tee, light denim and thigh high Stuart Weitzman boots in a heel, you can make your look more casual and sexy. Add a sequence blazer to the mix and your look is going to be hotter than ever!
Look 1:
Blazer – Topshop
T-shirt- Diesel
Jeans- Mango
Boots – Stuart Weitzmam
Bag- ASOS
Ring- Rebecca Minkoff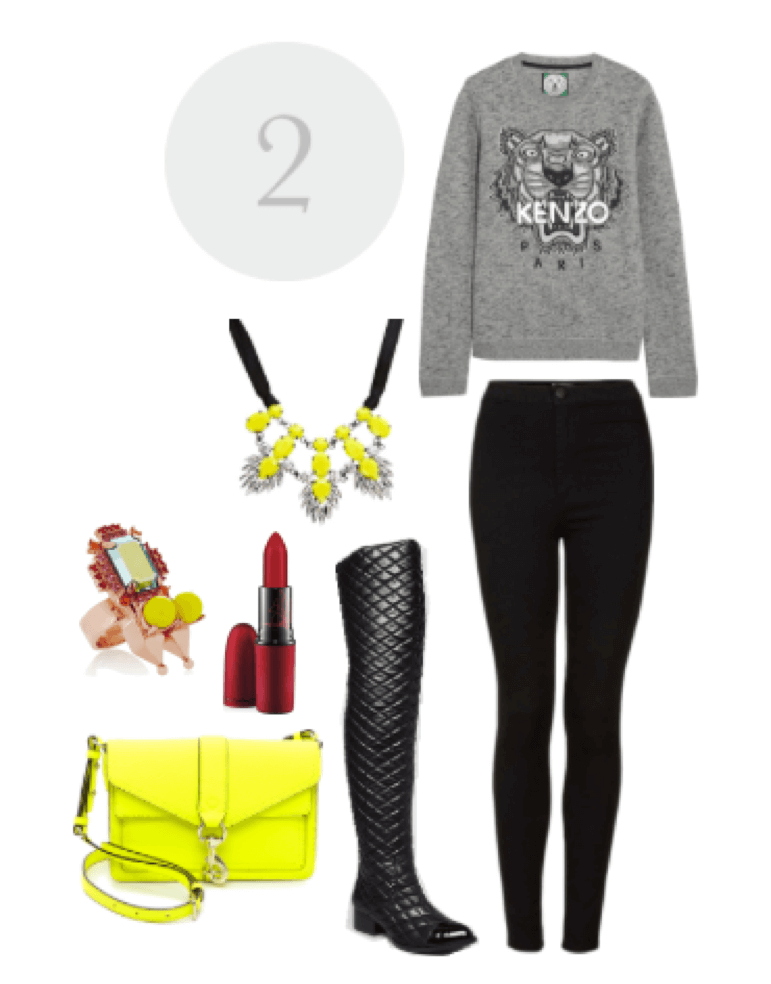 Jeffrey Campbell can do no wrong. Wear a relaxed sweater, some black denim and a few pops of color in your accessories…oh wait, and these AHHH-mazing quilted leather boots by JC, and you'll be the trendiest chick in town!
Look 2:
Sweater – Kenzo
Pants – Topshop
Necklace – Coast Kingston
Ring- The Outnet (Swarovski)
Lipstick – MAC
Purse – Rebecca Minkoff
Boots – Jeffrey Campbell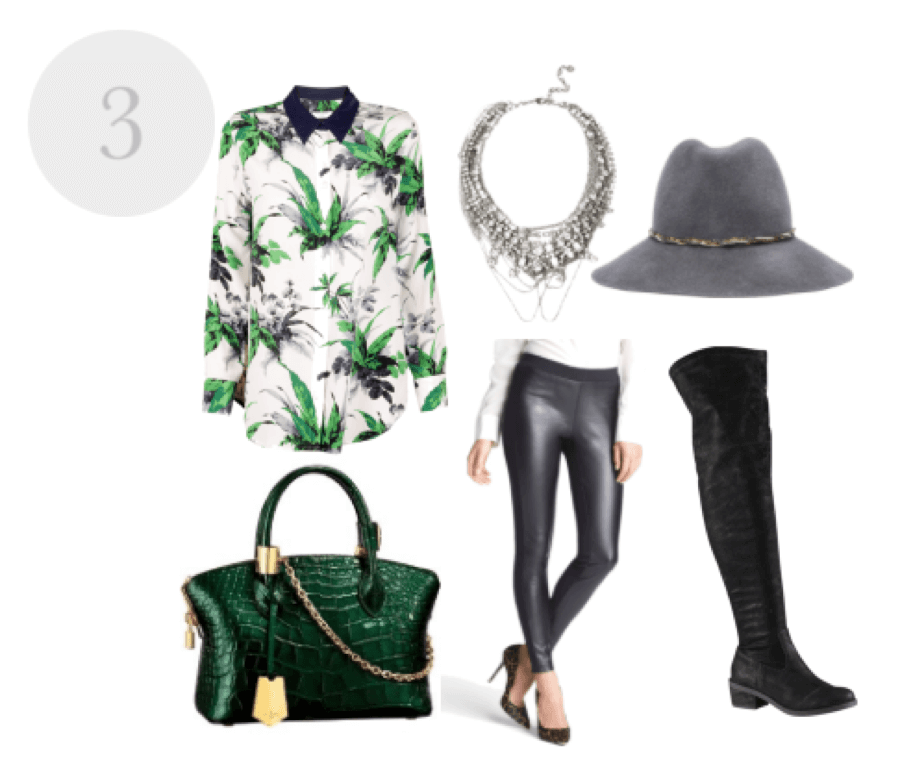 For those ladies looking forward to the warmer weather…aren't we all, you can add a fun printed blouse, leather leggings and these adorable and affordable, over the knee boots from Aldo, and you'll be feeling hot (pun intended). Finish off your look with a few accent accessories such as an oversized necklace, amazing hat and a fabulous bag!
Look 3:
Blouse – Equipment
Necklace – Net-a-Porter
Hat – Eugenia Kim (ForwardForward.com)
Leggings – Club Monaco
Boots – Aldo
Purse – Saks Fifth Ave
Find the boots here:
Look 1- Stuart Weitzman
Look 2- Jeffrey Campbell
Look 3- Aldo
Let us know how you are spicing up your wardrobe this winter:
@TOCityGossip
@Mel13Marchand
Melissa Marchand

About Melissa Marchand
I am originally from Nova Scotia, but in 2013 I moved to the 'big city' of Toronto to study fashion. I am a big believer in following your dreams, working hard but staying positive, and taking advantage of any opportunity that comes your way. I love yoga, wine and high heels…and wine. Follow me on Instagram @melissamarchand and Twitter @Mel13Marchand.