EDIT by Jeanne Beker and Addition Elle S/S 2013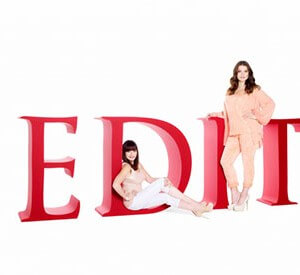 Get ready to step into spring with Jeanne Beker and Addition Elle's Spring/Summer collection.
We had the pleasure of attending the Addition Elle Spring Summer 2013 collection where VP of Marketing of Addition Elle, Roselyn launched the collection, which included a new line from Jeanne Beker's EDIT brand.
When Jeanne Beker created the line specifically for Addition Elle, she set out to be cohesive with the existing colour palette planned for the brand's Spring/Summer 2013 collection.
And were the results ever amazing! It was fantastic to see that while the pieces kept that special touch of Jeanne Beker flair, they stayed true to the concepts for Spring 2013 envisioned by the Addition Elle team.
The collection is broken up into a set of three looks: Jeanne Beker's EDIT, Casual, and Professional. The inspiration of the Spring/Summer 2013 collection came from wanting to create fashionable and feminine pieces that serve to define the waist and highlight the features you as a woman love most. And we have to say that we think Addition Elle hit the nail on the head with these looks!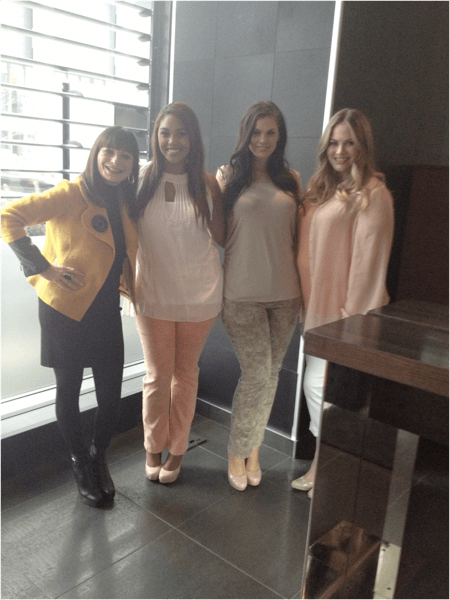 Jeanne Beker's EDIT line for Addition Elle stays true to the Spring/Summer pastel colour theme by using soft neutrals that are sure to compliment all skin tones and body types. These pieces also keep you looking fresh and flirty with fine fabrics and feminine detailing such as pleating, sparkle, and print!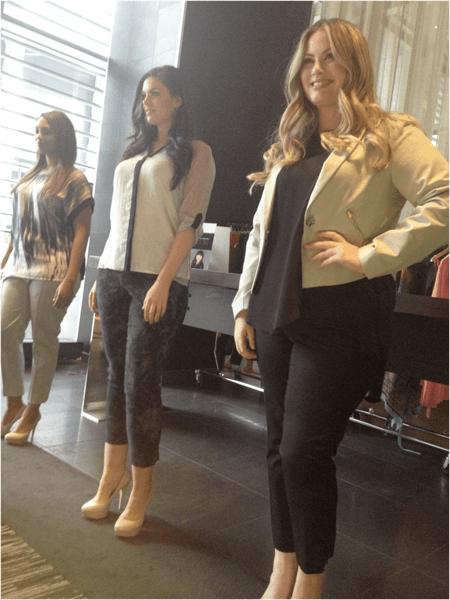 Get ready to move on up in life with Addition Elle's career wear! The styles of dress pants and blouses will keep you looking professional and fashion-forward at the same time. Tuxedo black and white blouses are continuing to be a trend, and we adore Addition Elle's take on the concept! Though we find all these pieces fashionable and figure-flattering, we particularly love this jacket as it will highlight the smallest part of your waist and the slightly cropped dress pants paired with heels will make your legs look a million miles long!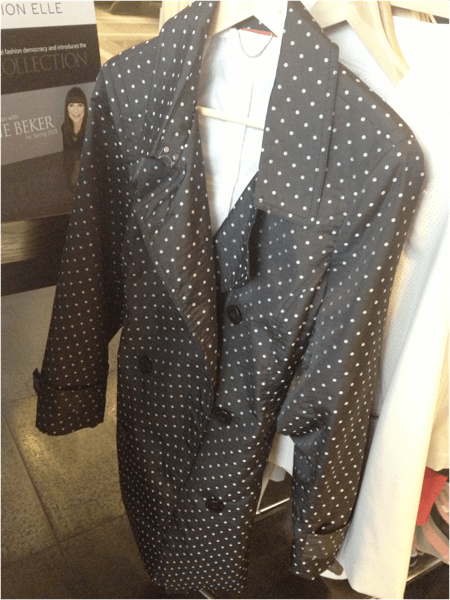 Another part of the career collection that we thought was perfect was this polka-dot jacket! Polka dots are a classic print that looks great on everyone; it preserves the cutesy aspect while adding an Audrey Hepburn sense of sophistication with the black and white. This stunning spring jacket adds flair to your business wear and can double up as a fall jacket!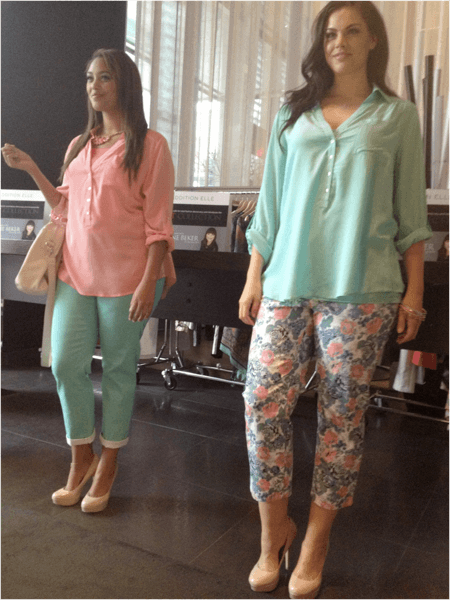 Having a day out on the town with the girls? Going for a family brunch? Or just going to the store? Addition Elle's casual wear collection is perfect for your every day! These soft pastel colours make your outfit, flirty, fashionable, and sophisticated. Also, we know ladies that heels can be a bit of pain to wear, but Addition Elle has sought to create more comfortable pairs by making the width of the shoe wider for a perfect fit.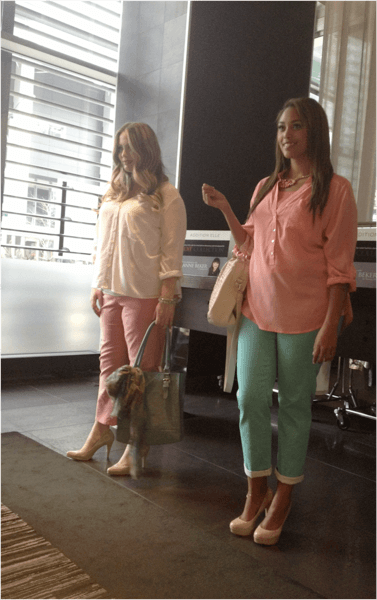 Another gem of an outfit from the casual wear collection – we love love love this mint green bag! Stylishly paired with a fabulous green and coral scarf, you can be sure that all your girlfriends will be begging you to spill where you've picked this amazing catch from. These feminine looks are fantastic because they highlight the features that you love the most!
We know all you ladies are super excited to get your pieces so be the first to pick them up when the collection launches in April! Addition Elle's clothing size ranges from 14-24 and the price range of this collection will be from $16 to $140.