One On One Interview with Anita Ivic, Owner of Imprint Pilates
TorontoCityGossip.com meets Anita Ivic, the enthusiastic owner of Imprint Pilates located on Spadina just South of Adelaide. Anita opened the doors to her studio to us with open arms and a warm smile. We attempted to coordinate our hectic schedules for some time and thankfully we were finally able to get together to experience a one-on-one with Anita. Not only did we experience a private session with Anita, which included time on the reformer (a personal favourite of mine), but we were also exposed to the sheer passion she has for her business.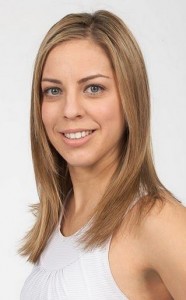 After our exciting lesson that actually left my heart beating quicker than I expected, I spoke with Anita about her background and what made her choose the path she is on now. Here is what she had to say:
Tell us a little bit about your background in this field.
I believe everyone should live a pain-free & active lifestyle. Pilates is one of the best ways to help with injury prevention, rehabilitation & fitness. Pilates & Yoga have been a huge part of my lifestyle & "living pain free" mantra.
My background is in dance. I started dancing ballet from a very young age & later received my BFA in Dance from Ryerson University before dancing professionally.
I started practicing Pilates around the age of 12 after a car accident & Pilates helped me with my rehabilitation. I continued to practice Pilates to compliment my dance training, and went on to complete my full Pilates training. From there, I worked at various physiotherapy clinics & Pilates studios across the GTA.
My love of dance & now Pilates / Yoga have inspired & proved to me that the body is meant to move. The body must continue to evolve & be challenged through mind-body exercise to be flexible, strong, pain-free and spiritual. Pilates is just one of the many natural, most stabilizing & functional ways to keep moving and yoga compliments this further.
Pilates and Yoga compliments my everyday life, including cycling, walking, running and playing with my dog, Ellie.
What inspired you to start your own business?
I decided when I was 24 years old that I wanted to run my own business and evolve a workout & movement method that effectively combines strength training, flexibility, balance, endurance, cardio, rehabilitation, creativity and FUN!
I approached the previous studio owner whom I worked for, and asked her if she was interested in selling her business. It was great timing for her as she was busy starting a new family and the rest is now history. She still comes to the studio to do Pilates and we remain great friends!
In 2008, I founded Imprint Pilates http://www.imprintpilates.com/, where myself and other instructors & practitioners teach specialized Pilates & Yoga training programs for men & woman of all ages and abilities, from rehabilitation clients to elite athletes.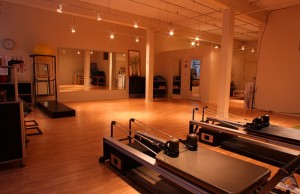 What made you choose this location?
When I took over the studio in 2008 I kept the same location and love it! I've always felt the studio as a space always had an urban bohemian boutique feel and unconventional to most mainstream gyms and studios you see today. The area has changed completely over the past 7 years from the fashion textile district to the downtown core and not recognizable. But this unique building and our studio spaces continue to survive and attract non- traditional lifestyles, workspace environments and affluent people. I will stay here forever if I can.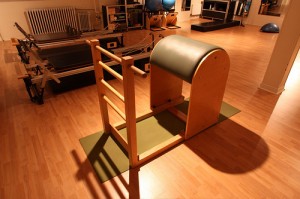 As a business owner, you are faced with challenges and obstacles, what would you say yours are?
As a business owner, everyday you're faced with new challenges & obstacles and really it's part of the fun. Everyday is a learning experience and if I'm not challenged or have obstacles I make sure to start new projects and take on more and learn how to deal with it because they will continue to arise.
I would say my biggest challenges to date are like most business owners; finding time for myself, fitness and work life balance. Challenges and obstacles will forever force me to grow & develop as a person, business owner & energetic being.
How does helping other people achieve their personal health/fitness goals affect you?
Helping others is by far the most rewarding & honorable feeling and I'm grateful for that everyday.
What do you feel differentiates your practice and way of teaching from others?
In Toronto, what sets us apart is that our primary focus is one on one Pilates and we believe that this is the best way to achieve maximum benefits from your Pilates workout. We develop programs together with your instructor and design one-hour workouts specifically for you. You and your instructor also work together to meet your personal goals, including weight loss, muscle tone, and strength training or pain management. Our protocol is for each individual to work at their own pace, to suit their individual growth & evolution in mind, body & spirit. We work with all types of clients, ranging from rehab injury clients to professional athletes and everyone in-between and give them the confidence to keep moving.
More recently we've started offering smaller group classes in our second studio upstairs. Our Pilates & Yoga classes are rarely busier than 8 people and this allows the instructor to pay greater attention to each client, ensuring exercises are completed with accuracy and effectiveness.
We also have a strong international community of artists, performers, film & TV industry clients, mostly built off word of mouth. It's always an honor to hear many well travelled clients say "I've done Pilates for years everywhere and I've never worked my entire body like I have at Imprint Pilates & now have a better understanding of my deeper connections". Imprint Pilates evolves Pilates and movement & we make sure to work everyone to their edge & personal best. We also take it as a huge compliment when clients tell us jokingly that we're torturing them and that they hate us but continuously always come back for more.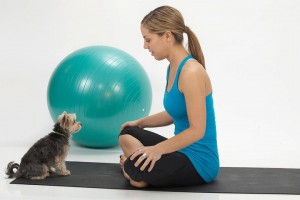 Our Pilates instructors are something else that sets us apart. We have a broad range of instructors & practitioners that our clients can work with from all corners of the globe. We have a physiotherapist, dancers, kinesiologist, nutritionist, acupuncturists, energy therapists, massage therapist, athletes and instructor trainers. Our clients benefit form the variety and we find someone who they work best with.
If you were to give just three simple fitness/health tips what would they be and why?
Make time to move & exercise everyday; don't wait for when you have time. Copy your cat or dogs movements if it inspires you to get moving. Your body is meant to move!!!
Don't skip breakfast!
Brush up on Hygiene – most people don't know how to brush their teeth properly. If you don't brush your teeth, scrape your tongue and take care of your gums everyday they will start to decay. The same goes for you body, if you don't exercise, and take care of your body every day your posture will suffer and it will start to have various problems.
What motivates you?
I'm motivated, inspired & passionate about quality movement and mind body methods, concepts & performance as fitness & training. People who inspire movement and want to move motivate me. I believe the body must continue to evolve & be challenged through quality mind-body exercise to be flexible, strong, pain-free & spiritual and that Pilates is one of the best ways to start understanding movement and reaching your personal best. It is also one of the most stabilizing & functional ways to keep moving if you're rehabbing an injury or a professional athlete. That's what I love most about Pilates!
For someone who has never done Pilates, how would you recommend for them to begin?
1) Look for a studio located around your home or work neighbourhood that comes recommended & convenient. Often this is most important factor if you want to stick to a program a fitness regime. If the studio is next door, you're more inclined to go.
2) Make sure the instructors are qualified and have teaching experience and insured.
3) Make an informed decision about the studio, Read reviews & testimonials.
4) Book an appointment to see the space, have a meet & greet or do a private introductory session to see if the instructor and space fits with what you're looking for and whether they can address your questions, concerns and goals and help you achieve your goals
5) See if you can come in on days and times that are ideal for you and suit your budget.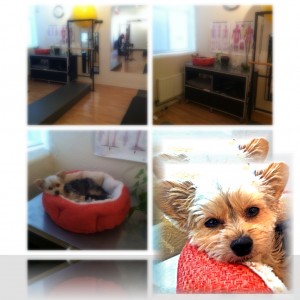 Follow Anita on Twitter: @anita_ivic and @imprintpilates
Read more about Anita here about.me/anitaivic
Imprint Pilates
101 Spadina Avenue, Unit 103, Toronto, ON
(416) 939-9545
Don't forget to mention Toronto City Gossip

@TOCityGossip