Holiday Look Book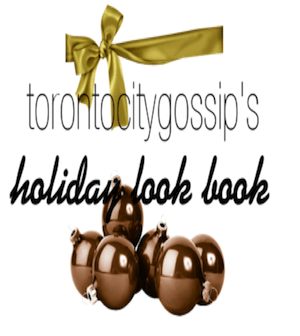 Your parents still videotape Christmas morning? How about a Christmas Eve party with anyone and everyone? Maybe even an ugly Christmas sweater party?
This holiday inspired look book is all about looking fashionable, fabulous and confident at anytime, anywhere this Christmas season. These five outfits will inspire you to head to the mall, rummage through your closet or borrow from a friend but ultimately be ready and trendy at anytime this Christmas season.
Outfit 1. Work Party
This incredibly chic outfit is perfect, whether you are attending a dinner at a hall or Christmas treats at the office, you will undoubtedly be best dressed. A tailored pair of black trousers will be your staple item this season, super transitional and flattering.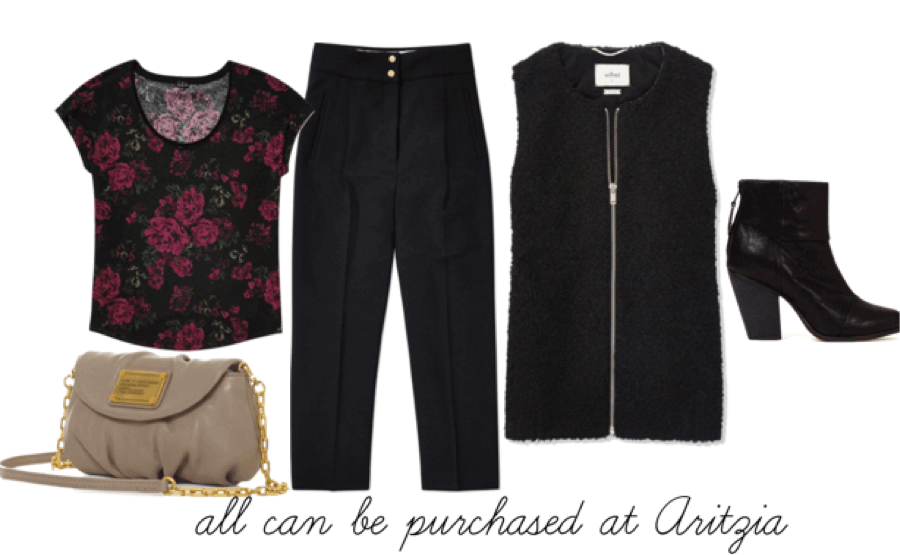 Outfit 2. Ugly Christmas Sweater Party
Get together with your high school friends, one catch; ugly (vintage) Christmas sweaters are mandatory dress code. It seems to be a craze this season to hit up your local thrift store or craft your own, ugly Christmas sweater. Although I have said ugly nearly ten times, there are still ways to keep fashionable.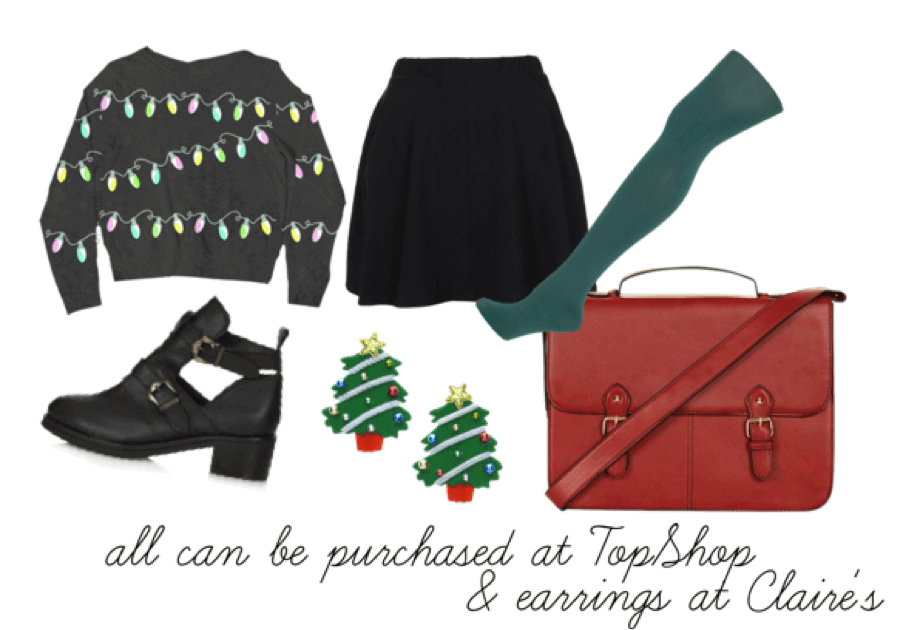 Outfit 3. Christmas Eve Party
One of my favourite days of the year! Putting together a festive outfit, being surrounded by friends and family and thoughts of excitement for the following day –overall a great evening. The cherry on top for me is a fabulous outfit, here is what I will be wearing this Christmas Eve. Be inspired!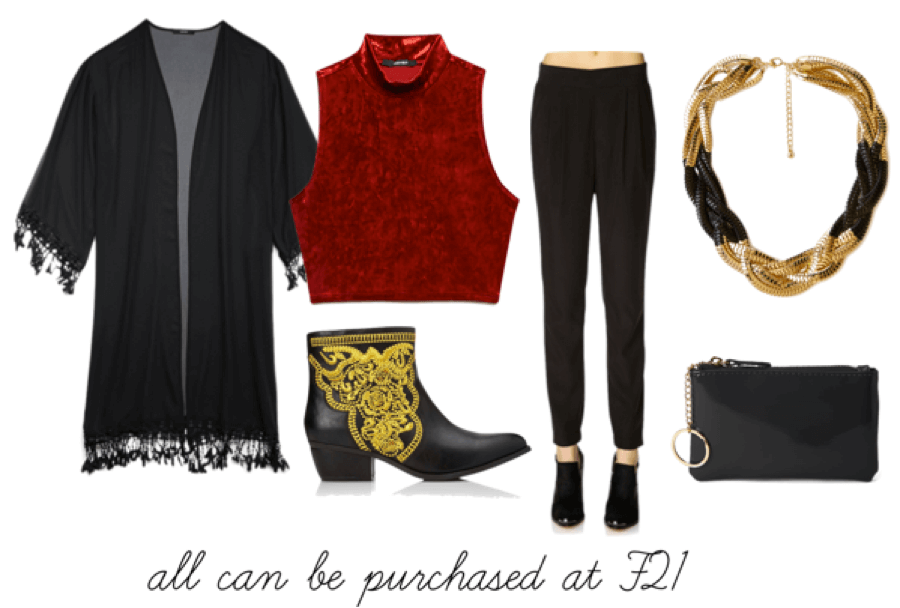 Outfit 4. Christmas Morning
If you are like me, your parents insist on pictures and videos on Christmas morning –although every year the pictures turn out ridiculous with our bed head and goofy pajamas. This year with these tips, you are going to have pictures that you won't be embarrassed of, as I have mastered the Christmas morning look. Alongside this look, put on a little highlighter and your hair up in a high bun with a fun scrunchie.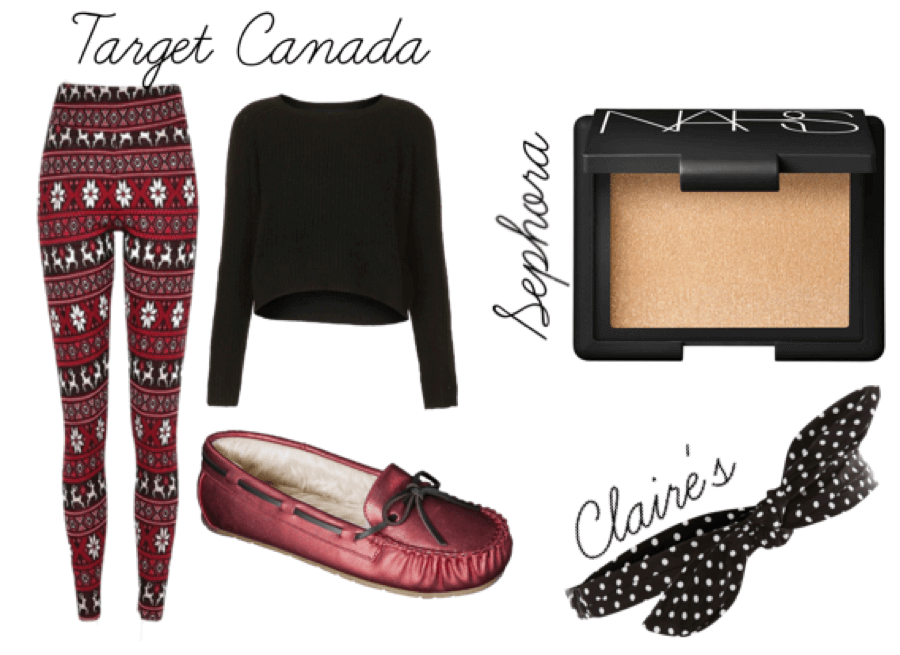 Outfit 5. Boxing Day
Alright fashion fanatics, it is the day. You are up at the crack of dawn and ready to hit the malls, emphasis on the plural. It is a must to stay confortable, warm and obviously trendy. Be inspired by this outfit below.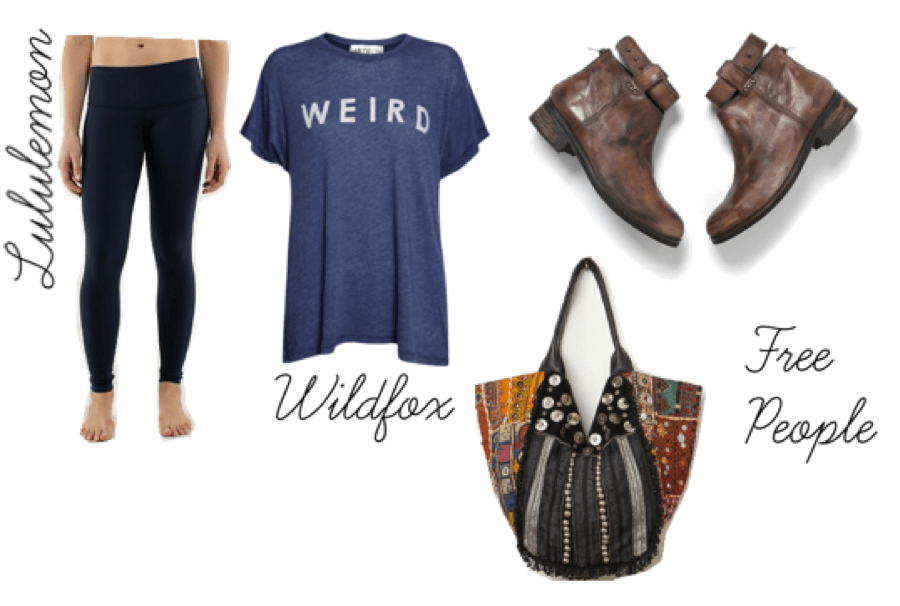 My favourite time of the year to share my fashion tips with you, I hope you are inspired and ready to look trendy and chic this season. Need any extra hints or tips, tweet me! @lifeof_andrea
Still need last minute gifts? Check out my fashion gift guide!!
XO,
Andrea McDonald
About Andrea McDonald
My true love in life is the wonderful world of fashion. As a self proclaimed optimist, activist for all and fashion fanatic, I am delighted to bring you everything you need to know about the Toronto fashion scene. I've got big dreams baby. @lifeof_andrea