Hey, Listen! NXNE Diary: Long Range Hustle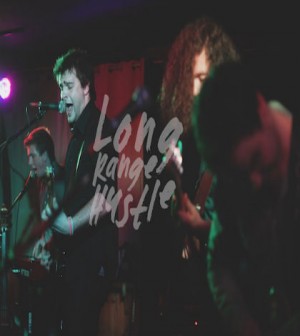 Last night I was hopping from venue to venue, which is my favourite way to spend NXNE. I also love discovering a brand new band, and thanks to a good friend I was able to do just that! I caught Long Range Hustle at Magpie last night, and was beyond impressed. It was also extra awesome, because the set I caught was fully acoustic, and what's more fun than that?
These guys are incredibly talented: not only did they rock some insane piano skills, but singer Paul Brogee also just casually busted out a violin and played it like a champ. The further into their set, the more and more impressed I became. I was also blown away by their incredible covers of Death Cab For Cutie's 'What Sarah Said', and Weezer's 'Say It Ain't So' – which just so happen to be two of my favourite songs. Long Range Hustle is a group of true performers, so next time they're rocking it in Toronto, you're going to want to be there.
www.longrangehustle.com
Twitter: @LongRangeHustle
FB: #/long.range.hustle
longrangehustle.bandcamp.com
About Alex Payne
Alex Payne is a fashion student living in Toronto, and a complete pop culture junkie. She's an avid blogger, writing about beauty, fashion, dating, music and film. She's obsessed with cupcakes, Kate Spade and The Simpsons. Oh, and vodka.