Hey, Listen! NXNE Diary: Christian Rex Party and Whitehorse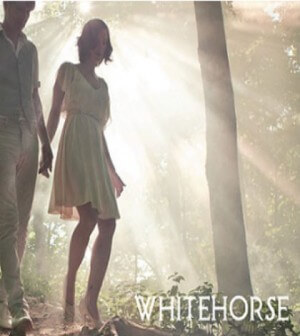 If there's one thing NXNE has no shortage of, it's amazing parties. Last night I had the absolute pleasure of attending the Christian Rex party at the Storeys building, and couldn't have had a better time! Dressing up, having some drinks, listening to music and trying on jewelry? Sign me up! Christian Rex jewelry is beyond gorgeous and super sparkly, so naturally I'm obsessed!
The evening later found me at The Horseshoe Tavern to catch Whitehorse, who I must say are beyond incredible. Whitehorse is comprised of two extremely talented singer-songwriters, and I was blown away by their stage presence. Oh, they also happened to be joined on stage by Canadian music legend Jim Cuddy. Needless to say, the show was pretty ridiculous! The Horseshoe Tavern is one of my all time favourite venues in the city, and I'm such a huge fan of watching bands play to such a packed room. The atmosphere was insane, the music was amazing, and the night overall was way too much fun.
Keep it up, NXNE!
About Alex Payne
Alex Payne is a fashion student living in Toronto, and a complete pop culture junkie. She's an avid blogger, writing about beauty, fashion, dating, music and film. She's obsessed with cupcakes, Kate Spade and The Simpsons. Oh, and vodka.