'Hercules' Opera Review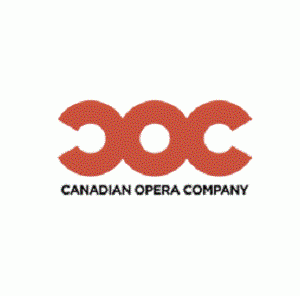 Oh, the opera. If you ever wanted to feel like a distinguished, high class person, you go to the opera. I had the privilege of attending the Canadian Opera Company's production of Hercules at the Four Seasons Centre directed by Peter Sellars, coducted by Harry Bicket, and starring Eric Owens, Alice Coote, Richard Croft, David Daniels and Lucy Crowe.
The set/scene itself looked like it came in, first class, all the way from Greece. Larger than life stone pillars, marble everything, and a strange pit that acted as many things from fire, to water. Set designers did a fantastic job in making everything so lifelike.
I knew before attending the performance that this was going to be a more 'modern' looking play, which would comment on many things such as post-traumatic depression, the honour/dishonour of war, the desire for love, etc., but the rest of the show was going to be knew to me. I knew that this was not going to be Disney's version of Hercules that many of us have grown accustomed to.
The lights went down, and the music began, which at first was very light and whimsical. Watching the conductor himself was a real treat, and I am glad I got to see him making the music come alive before the show on the stage began. I feel like the show started off quite slowly, with the narrator character (who to be honest, I didn't enjoy very much) was basically letting the audience know as to why Dejanira, Hercules' wife is so depressed. Even though the show felt a little slow and bland at first, that started to pick up when Alice Coote began to sing. She truly is a powerhouse, with such a beautiful yet strong/prominent voice. I knew that if the rest of the cast was as good vocally as she was, my ears would really be in for a treat.
The show starts to pick up when the chorus came on stage for the first time. They were one of my favourite parts of the show. Their voices (all 40 or so) balanced and blended with each other so beautifully. They sounded so harmonious and almost angelic. However, I felt that they were disjointed from the rest of the show. I understand they comment on the state of their society and what's going on in the lives of the characters, however, they would just appear randomly and start singing.
Soon we are introduced to Hercules, who is played by Eric Owens. He has an absolutely stunning voice. A rich, deep bass would emit from his mouth whenever he opened his mouth, and was not only powerful and moving, but also soothing. Richard Croft and Lucy Crowe who played Hyllus and Lole were also quite good, adding fantastic elements of emotion to the show.
Everything for the most part broken down to its original elements (voices, sets, costumes, etc.) is all without a doubt fantastic. However, once all the elements were put together to create one singular piece, I felt that the show slowly became disjointed. It became tiresome and tedious to listen to the singers sing the same one or two lines over, and over, and over again to create a whole song. Yes the voices are indeed beautiful, but without the proper substance, the audience slowly became lost and started to drift into their own thought or worlds. I also found it a little off putting to not see any duets, or other pieces with more than one main character singing together (chorus not included). I spoke to a few patrons after the show and one woman was actually quite perturbed saying, "At one point I almost wanted to stand up and yell, 'you know it's ok to have more than one person sing a song right?'".
I also found the story to be a little strange. I was expecting a lot more dedication to the original Greek tale of Hercules, and I really hoped that they would stay true to a Greed tragedy, but instead we are presented with aspects of the tale (names and location for example) but that's about it. I wouldn't go so far as to say that what we saw genuinely was Hercules, but rather an interpretation which of-course is acceptable and respectable. I also found that the characters didn't ever see repercussions for their actions, which I found strange, but the woman who was sitting next to me made a valid point that I would like to share with all of you, and that is Hercules doesn't die at the end like we see, he is dead all along and what the audience sees is the scenario that Hercules wife creates and plays in her head because she feels guilty for allowing him to go to war. Interesting point that can is definitely up for debate.
Overall, I did enjoy my time seeing Hercules. And even though I found some off putting things about the opera, I can safely say thanks to the music, incredible vocals, and passion that was delivered on stage that night, that I will gladly and graciously return back to the Four Seasons Centre to witness the magic that is a COC opera.