#GlamGossip – Pastel Hair
I'm thrilled that one of my favourite trends of 2013 is making its way into 2014 with a bang! Pastel hair, or My Little Pony hair as I call it, was seen all over the runways, red carpets and Tumblr accounts of 2013, and it's showing no signs of slowing down. If you're thinking of trying out this daring trend, here's some inspiration!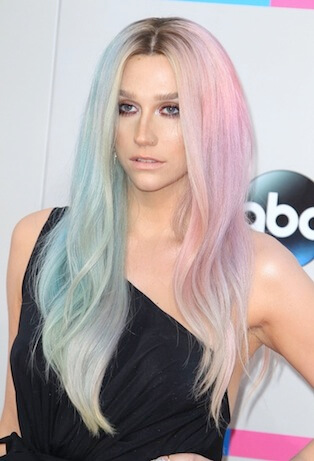 Ke$ha wins the My Little Pony award in my books, expertly executing pastel pink and blue hair on the AMA Red Carpet last year.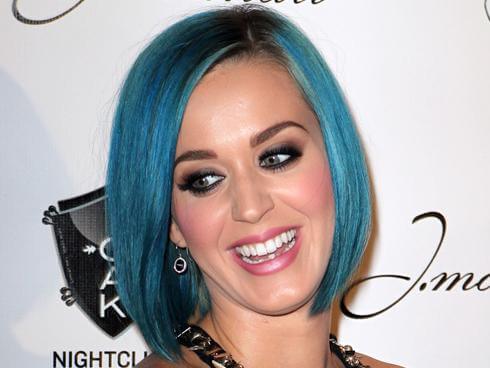 Katy Perry, who's infamous for constantly pushing the envelope with her crazy outfits and hairstyles, rocked both pink and blue hair last year. Leave it to Katy to manage to make cotton candy locks look super classy and ladylike by pairing the hues with a demure chin-length bob.
Lavender blonde hair is one of the most popular choices when it comes to the pastel hair trend, as seen on Kelly Osborne. Always a good choice as a tamer option for this trend!
Demi Lovato showed off her rebellious side in more ways than one last year. Possibly the most tame aspect of this rebellion was her ombré blue hair. I'm absolutely obsessed with this colour! So gorgeous, especially when paired with red lipstick.
Nicki Minaj is clearly pink-obsessed (almost as much as I am…almost!), with most of her persona being linked to the colour in some way. Nicki looks like a mermaid all the time and I love it! This shade of pink works so well with her skin tone. Stunning!
If you aren't sure you have what it takes to walk around looking like a Sailor Scout all day every day, fear not! The pastel hair trend can be executed with varying levels of intensity: if you're more daring, give Demi or Nicki's look a try. If you're more faint of heart, take cues from Ke$sha and Kelly! All of these looks can be made to pass as "office-friendly" (if paired with the right up-do and makeup), but a hint of pink or purple can give you just enough edge. If you have naturally dark hair it will be much more difficult and damaging to dye your entire head such a harsh colour (I'm in the same boat! Dark hues unite!), but you can always try out some crazy coloured clip in extensions! This may also be a good route for those commitment-phobes out there. Otherwise just sit back and enjoy the cotton candy buffet!
About Alex Payne
Alex Payne is a fashion student living in Toronto, and a complete pop culture junkie. She's an avid blogger, writing about beauty, fashion, dating, music and film. She's obsessed with cupcakes, Kate Spade and The Simpsons. Oh, and vodka.