Gifts For Her – Under $40
The holiday season is among us and I am here to help you find the best gifts for everyone on your nice list. If you are like me, you have a long list of fabulous women to buy gifts for –who are all trendy and expect the tradition of receiving a great gift from your fashionista self. I am excited to share all my gift ideas with you, starting with Gifts For Her all under $40!
Personal, Useful and Easy to find! 3 ways to describe these gifts, stop at local mall to find these exact gifts or hit up your super store to find replicas. Whether you are shopping for a sister, mother or your secret Santa –any of these presents would be a perfect fit.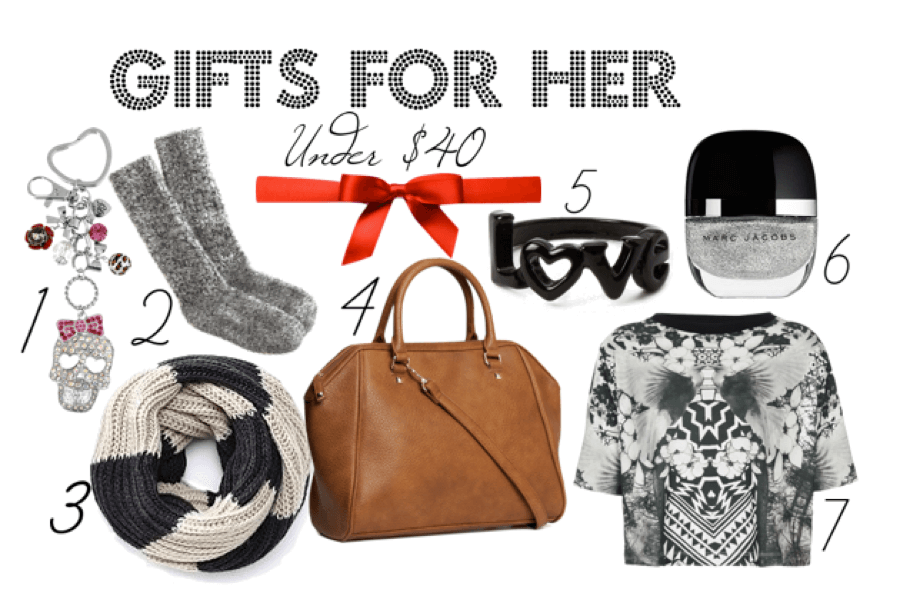 1. Betsey Johnson $35
2. J.Crew $14
3. Garage Clothing $35
4. H&M $30
5. Forever21 $4
6. Marc Jacobs (Sephora) $22
7. TopShop $40
Lets work together in finding the perfect gifts for everyone this Christmas season! Tweet me, tell me what I should feature next or share your gift giving ideas @TOCityGossip
XO,
Andrea McDonald
About Andrea McDonald
My true love in life is the wonderful world of fashion. As a self proclaimed optimist, activist for all and fashion fanatic, I am delighted to bring you everything you need to know about the Toronto fashion scene. I've got big dreams baby. @lifeof_andrea