Gifts for Her – Jewelry
All year long we fantasize over luxurious jewerly and than when christmas comes, they are at the top of our wish list. It's time for Michael Kors & Tiffany ladies! I am bringing you the hottest jewelry of the season. No matter the budget, there is something on this list for everyone. Especially for the fashion fanatic in your life, they will love and appreciate a trendy piece of jewelry.
Secret Santa? Pick up number six or seven. Ready to break the bank for your fashionable spouse? Check out number two or three. What about an awesome gift for your teen daughter? Without a doubt number one and eight will make you the parents of the century.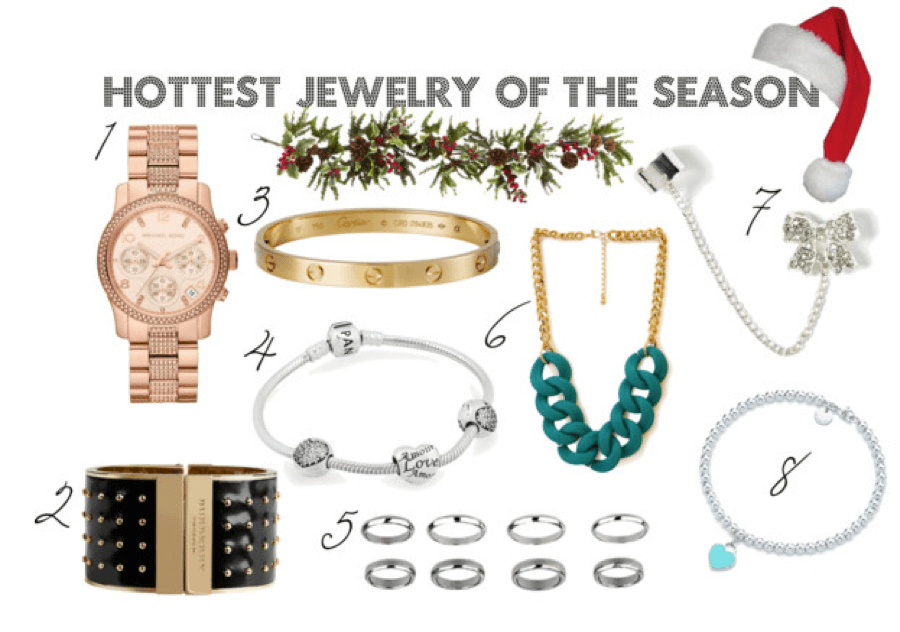 1. Michael Kors $300
2. Burberry $595
3. Cartier $6,350
4. Pandora $70
5. TopShop $25
6. Forever21 $6
7. Claire's $8
8. Tiffany $150
Christmas is coming! Send me your wishlist @TOCityGossip
XO,
Andrea McDonald
About Andrea McDonald
My true love in life is the wonderful world of fashion. As a self proclaimed optimist, activist for all and fashion fanatic, I am delighted to bring you everything you need to know about the Toronto fashion scene. I've got big dreams baby. @lifeof_andrea