'Flesh and Other Fragments of Love' Review – Tarragon Theatre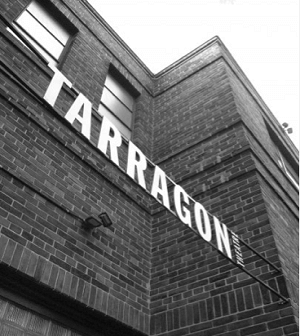 Flesh and Other Fragments of Love is the Tarragon Theatre's current Main Stage show which will be playing until February 16. This play, which was translated from French, follows a vacationing couple on the Irish Coast, who stumbles upon the body of a drowned woman named Mary during a walk along the beach. Soon, they start creating a story about Mary's life, and as they do, they start discovering unspoken aspects of their own marriage.
At first, I wasn't really enjoying the show because I am not a fan of monologues. That and, it seemed like the show was geared to an older, married crowd. That being said, I decided to give it a chance, and boy I'm glad I did.
The play really started to pick up when we were introduced to Mary, who started off as just a dead person on stage. Soon, Mary almost comes to life, and by doing so, reveals some deep emotional problems between the marriage of Pierre and Simone. Simone feels that her marriage is going to shambles, and that her husband Pierre doesn't love her anymore which is why she chooses a secluded area of Ireland for their vacation. In theory, if Simone is the only one Pierre sees, he would have to love her and fall back in love with her. Simone sends off Pierre for a walk on the beach, which is where he finds Mary's dead body. Together they create and narrate what they think Mary's life would have been. They even ponder how she dies.
Again at first, the show started off at a slow pace, including the acting. But, as the story progressed, the emotions started to build and the acting became more and more genuine. The play closer to the end takes a crazy twist, one I don't think anyone in the audience was expecting. The main message that the audience learns is that life is precious, and we should appreciate it while we can. This hit me hard when I was watching the show, and stayed with me for days after.
The acting in this show is great. Maria del Mar and Blair Williams portray the absurdity in the show in a believable and intriguing way. My favourite character however was Mary, who is played by Nicole Underhay. I am not sure how one learns to move like…well..a dead person, but she did it in such a creepy but mesmerizing way. She embodied the stories to be her own and made me believe that she truly had become Mary, and not just an actress pretending to be Mary.
Another aspect of the show that I loved was the backdrop of the set. It looked like a long curved painting of the ocean, and thanks to the lighting team, gave the impression of time moving, and added to the changing emotions in the show.