How to: Dress Your Age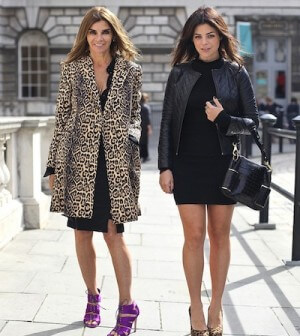 I speak from personal experience when I say that "dressing your age" is not as clear-cut as it may sound. Having shared wardrobes with my mother for years, I admit that the lines differentiating the kinds of clothes meant for a middle-aged woman versus a teenage girl have, in my case, been blurred for some time now. Even so, I do think there is such a thing as looking age-appropriate, but getting there is not necessarily achieved by adhering to dated and often erroneous standards of what is and is not acceptable. When you look at women like Iris Apfel, Victoria Beckham, Alexa Chung and Dakota Fanning, you notice that, despite being in vastly different stages of life, each one has a reputation of dressing impeccably. After giving a lot of thought to this topic, I've managed to conclude that dressing for your age requires attention to three key areas: size, trends and colour.
1. Size
The world we live in has something of an unhealthy obsession when it comes to women and size, so much so that it can affect the entire female psyche when shopping for clothes. In reality, the tiny number on the tag of those trousers you fell in love with at J.Crew will be seen by no one, but is the single most important determinant of whether or not you can wear them and wear them well. Gone are the days of buying a size 10 when what you really need is a 12. Sizing up or down can work wonders for people, and can actually diversify your wardrobe by making you see unfamiliar styles of clothing in a new light of potential and possibility.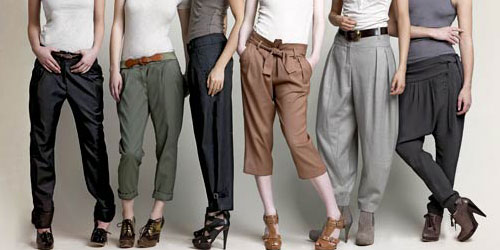 2. Trends
Disclaimer: This is NOT going to be a rant about how you should disregard the latest trends and opt for clothes that feel safe and comfortable. The sooner we all face it, the better: great style is not and has never been about playing it safe, no matter how old you are. Runway trends exist for a reason and dressing for your age is not about saying you are too old or too young to try any trends whatsoever. In 2013, 51-year-old Anna Dello Russo sported fishnet tights to the opening party for the Vogue Festival. Going strong at 82, Iris Apfel is never seen without a bold combination of opulent and nothing short of fabulous statement jewelry. My point is that trends are not to be ignored. They provide inspiration and newness to our wardrobes. The trick is to seriously think about the ones that you want to partake in.
3. Colour
Colour has this inexplicable ability to command our attention. There's a reason why a bride is so often described as a "vision in white." When the right person wears the right colour, it can be minutes before onlookers care to notice the specific kinds of garments the individual is wearing. Knowing what colours compliment your complexion is essential for bringing vibrancy to your appearance and helping you look your liveliest. At the same time, the age-old teaching of "everything in moderation" is important to keep in mind. Sporting an all-white ensemble is a different proposition than donning an all-tangerine one. While both white and tangerine might be equally flattering on you, the latter is best incorporated as a contrast. With colour, always keep in mind that it doesn't have to be an all-or-nothing deal.
Despite what the voices of history may tell us, dressing your age involves a fair amount of subjectivity (and thank goodness it does, because who wants a fashion scene where everyone dresses the same?). Instead of worrying about what you think is right or wrong for a woman your age, spend more time getting to know your personal tastes and how you can adapt them on an aesthetic level. Paying homage to your individual preferences while being mindful of sizing, trendiness and colouring will work wonders on your wardrobe, and as for the age-appropriate aspect, well, that will undoubtedly and naturally follow.
Now, Do you dress your age?

About Krystin Chung
While other kids were busy playing hopscotch, I could usually be found in my closet, playing dress-up or making one of multiple daily outfit changes. Currently pursuing a BA in Art History and Communication Studies, I think of myself as a burgeoning fashion writer, eager to use my knowledge, love for fashion and creative eye to bring you only the best.