Brassaii New Summer Menu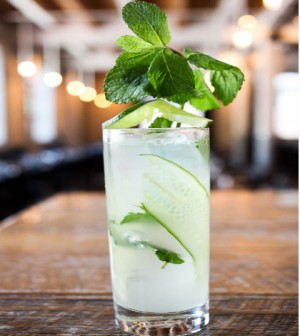 Meet Brassaii, she's intellectual but also very sexy. Ancient volumes of mysterious literature line her walls and there are lots of dark corners, for you know, being sexy in. Brassaii welcomes their new Exec Chef, Marcus Monterio. Mr. Monteiro is cool, approachable, and I'm charmed by his boyish good looks. Having spent time in a few Michelin restos worldwide (Noma, The Fat Duck, Azurmendi) he has now returned to his home base, Toronto, and is kicking off his new Summer menu at Brassaii.
The word unexpected comes to mind while indulging in Monterio's dishes. Oh and that's what he was going for. Combining his fine dining experience with his love of new-aged Mediterranean cuisine, and Brassaii's uncompromising approach to break-thru everyday conventions, it's no surprise this menu is uh…a surprise.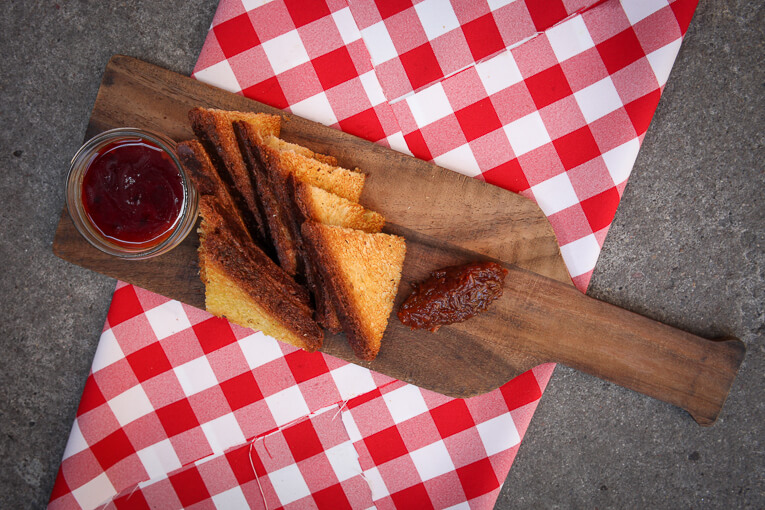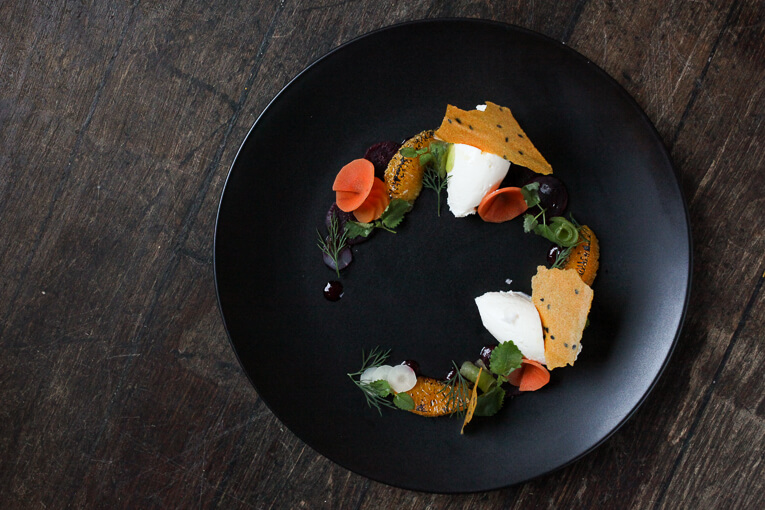 Highlights were the Raw Salad tangled with fresh fruit, seasonal vegetables and fresh homemade "Monteiro" cheese. And my personal favourite Foie with candied red wine, toasted brioche and a carrot marmalade served al fresco. At times I ponder, is this food or is it art? I mean the popcorn shrimp dish had a popcorn puree element…that's art people, that's art. I couldn't write an honest article about Brassaii and leave out the patio, its comparable to eating a vegan grilled cheese sandwich, stupid. The patio is one of the best in city, so go, and if you can't afford all the fancy food, at least try a cocktail. I recommend the Lola 75.
Eat on!

About Erin Wotherspoon
Erin, of average height and weight has no special skills to boast of. She graduated from Theatre School at George Brown, where she studied classical acting for 3 years. Erin began to feel like a pawn in a chess game she never consented to and switched her energies towards creative writing. Having had some mild success as a blogger, it is now her main goal in life to write novels. She currently contributes to a couple of food & drink related magazine around the city. @erinspoons