Bode Spa – A Spa for the Modern Man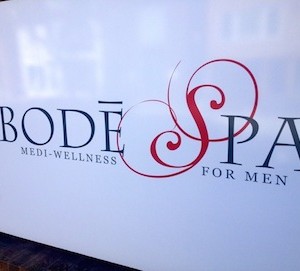 You can easily walk by Bodé Spa Medi-Wellness for Men not knowing what it is but it is certainly one spa you will not want to miss especially if you're a guy. The spa is situated in Yorkville and located at 91 Scollard Ave. I love the location as it is convenient, accessible via transit (Bay Subway Station) and close to all the best shops so you can spend an entire day in the area treating yourself. Don't forget that various great restaurants and cafes are a stones throw away.
Bodé Spa is a male oriented spa with a focus on services for the modern man. Bodé Spa offers a selection of services including barber services, body treatments, face treatments, manscaping, massage therapy (RMT & MP), hand and foot Care, as well as pedorthist services. They are inclusive and also cater to quite a few female clientele. The full spa menu offering with pricing can be viewed here: http://www.bodespa.com/services-toronto.html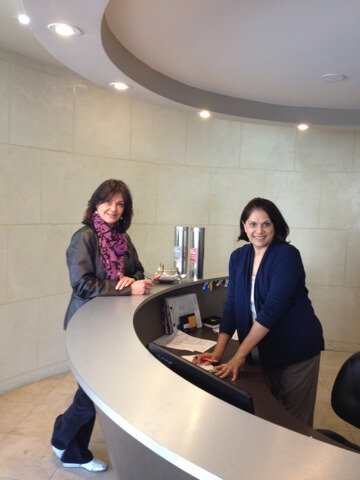 I had no idea what to expect from Bodé Spa. When I opened the door, soothing music filled my ears and I was greeted by a smiling face and immediately offered a beverage. I had found myself to be in a hidden paradise of pampering and relaxation. The entire spa is beautifully decorated in neutral colors and designed with the male clientele in mind. The owner Inirida Zerpa later explained that she worked hard to maintain a masculine look to the spa while still having a chic and modern feel.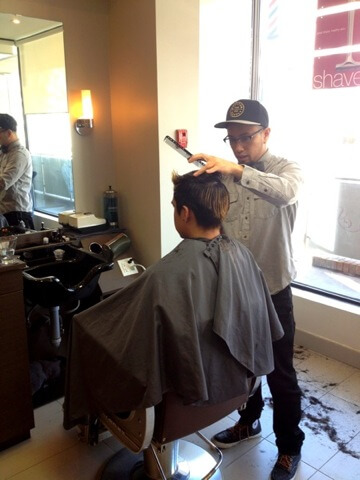 My Bodé Spa experience started off with a haircut and beard trim by "The Boye" who is the resident barber at Bodé Spa. He was extremely friendly and made me feel at ease. Within a few minutes, the conversation flowed easily and it felt like I had known Boye for years. It was evident that Boye was interested in his work and knowledgeable; he provided several suggestions and insights. The quality of the cut is highly noticeable and I am pleased with the results. The haircut ended off with a mini back massage which I was not expecting. It is this type of extra that sets this spa apart from others. Boye also trimmed and lined up my beard. I was finally looking presentable!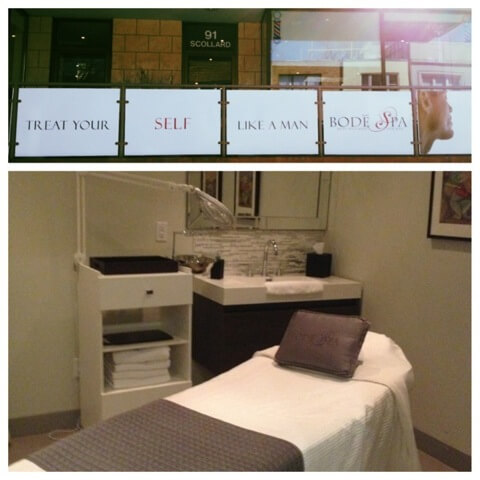 The second part of my Bodé Spa experience was their 1 hour 'Tune Up' face treatment which they describe as 'Skin Care 101 – Cleansing, Exfoliation, Mask and Moisture infusion with light massage'. Brian, the esthetician, was quite the character with a great sense of humor. He is extremely knowledgeable about skincare and explained the entire process as he went through each step of the treatment. The product line that they use at Bodé Spa is Dermalogica and they have it available for sale on site. I noticed how Brian presented the product line in a casual manner and not as a pushy sales person. I have been to spas where they try to push their products on you. Here, Brian just explained which products would best suit my skin type and that they are available if I'm interested. It was hassle free and informative instead of a sales pitch. He even went ahead and provided me with a sample to try out without me saying a thing. I noticed a considerable difference in my skin after the treatment and am now beginning to feel like I should take some of Brian's advice and use the products he recommended.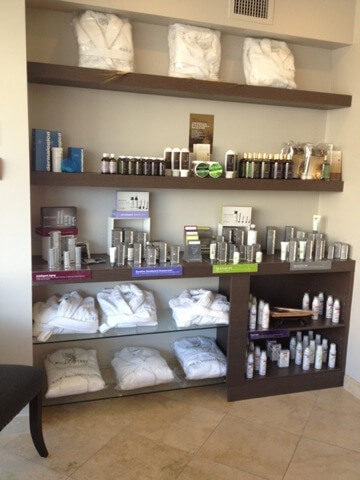 My overall experience at Bodé Spa was excellent and I felt very welcomed. The atmosphere was calming and the treatment rooms were spacious. Having years of customer service management experience, I really noticed the high level of professionalism all the staff displayed. Each staff member I encountered was easy going and put the customer first. I was told that their appointment schedule is set up so that they can devote full attention to each client so if you're looking for a place where you can relax and be treated like a king (or Queen) this is definitely it.
Bodé Spa
91 Scollard St Toronto, ON M5R 1G4
Follow me on twitter @SultanSandur for more interesting stories and happenings around the city
About Sultan Sandur
His story is simple; small town guy discovers his long lost self in an urban wonderland. Through this five-year journey of self-discovery, he has transitioned from simple Kamloopsian to fashionable Torontonian. As a devout Torontonian, he always keeps up to date with what's happening in the city. Sultan considers himself to be a foodie and brunch fanatic. You will find him obsessed with discovering new eateries, art events, and entertainment in the city. He's that guy who will be rushing to Nadege for an emergency box of macarons after a rough day. Throughout the year, Sultan can be spotted at local events such as Fashion Week, Nuit Blanche, Art Toronto, Digital Dreams, and TIFF just to name a few.