Top 5 – Best Shawarma Downtown Toronto
By definition, "Shawarma (Arabic: شاورما‎,) is a sandwich-like wrap of shaved lamb, goat, chicken, turkey, beef, or a mixture thereof. The meat is placed on a spit, and may be grilled for as long as a day. Shawarma is a fast-food staple across the Arab world, Europe and the Caucasus." (Wikipedia)
I wouldn't say this is exactly the ideal meal for breakfast, however it is the perfect substitute for lunch or dinner. Typically, a shawarma is wrapped in pita bread alongside tabbouleh, tomato, cucumber, onion, pickled turnips – topped with tahini, hummus and garlic spread or you can have it put on a plate and eat the pita on the side.
Think the Greek "gyro" , Aermenian "tarna" or Turkish "döner".
All of my choices are based on the freshest ingredients and the overall taste of the chicken. I am also the type of person who enjoys a generous amount of fresh toppings in my shawarma. There doesn't have to be an abundance of chicken or falafel (which ever you fancy) however, I really don't like when a place is frugal with their vegetables. The toppings themselves aren't that expensive so I'm sure an extra handful and a half for my satisfaction wouldn't hurt in any way, shape or form. Also, I won't return to a place where the customer service is anything less superb. Enjoy!
1. W.J. King Fallafel – 687 King St. West (King/Bathurst)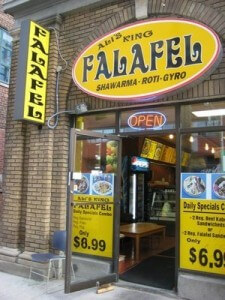 2. Ali Babas – 229 Church St (Church/Dundas)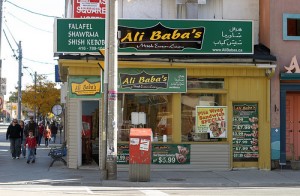 3. Pita Land – 102 Gerrard St. East (Gerrard/Jarvis)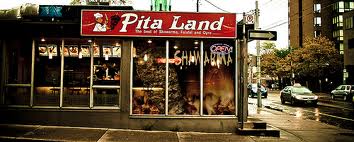 4. Tummy Time – 374 Yonge St. (Yonge/Gerrard)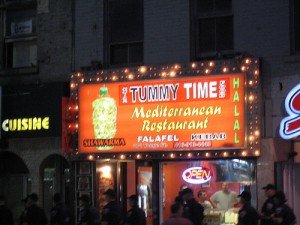 5. A La Tourque – 588 Church St. (Church/Wellesley )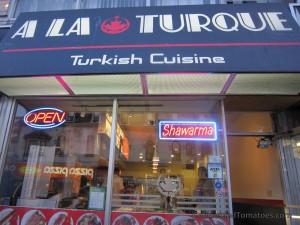 Buona Petit!
xoxo