Top 5 All Time Best Nail Polish Shades for Spring/Summer – A Passion for Polish
Well ladies, that exciting time is once again approaching. The weather is slowly but surely getting a little easier to deal with, and we are working extra hard in the gym to get that bikini bod back. Why? Because Spring/Summer is finally in sights! Open toed sandals and flowing florals here we come! Although it is completely unacceptable to ignore your fingers and toes at ANY time of year, in spring/summer it is exceptionally essential to keep these assets in pristine condition. Manicures and pedicures are definitely something we need to pencil in to our bi-weekly schedule. Relaxation and spoiling yourself is something that is oh-so important in a woman's life, so making time for these indulging tasks shouldn't be a chore. Thankfully there are so many wonderful (and reasonably priced) nail salons right at our finger tips in Toronto, no matter what neighborhood you live in, to make getting this done easier then ever. Now we all know that it is a task to find the right nail salon that fits us, but once this is figured out, the next thing on the agenda is to choose the perfect color for ourselves that brings across the type of women we are and, of course, suits the current season. Since spring/summer is on the horizon, I thought it best to share my all time personal fav picks for the best shades to flaunt in the sun.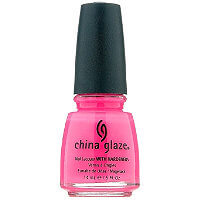 1. China Glaze- Shocking Pink: I've always been a big fan of overly feminine, hot color trends, so my first pick shouldn't come as a shock to you. This shade is not for the subtle or the shy, but rather the woman who is very obviously indeed a woman and who loves to stand out in a crowd. Even paired with the most casual and low key outfits, donning shocking pink nails will show the world you have a super sexy and wild side. This bright neon pink polish is an spicy addition to any confident woman's finger tips and toes. Whenever I wear it I just feel happy, fun and flirty! The perfect addition for a girls night out.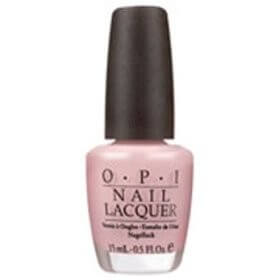 2. OPI- Mod About You: I am simply MAD about my go to number two selection for when I feel like trading in my sassy side and summoning the pretty and romantic girl in me. Mod about you is equally sensual as it is understated. A solid, pale, ultra pretty feminine pink that pairs elegantly with a cozy date night. All in all, a shade for the admirably cute and pretty girlie-girl.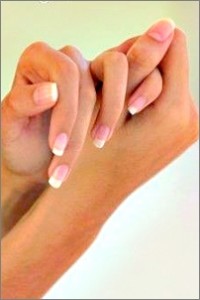 3. French Manicure: A classic. Clean and sophisticated, and through my findings, is definitely a favorite of male species. This manicure speaks for itself as a very put-together woman's choice. Perfect for work or play, and goes with almost all outfit selections, the french manicure is always a style on my list. (Switch up sexy sophistication for playful and flirty by trying out your favorite shaded tips! Most salons carry a variety of colored tips. A fun 'try' for spring/summer.)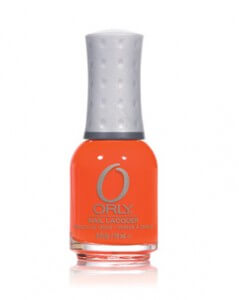 4. Orly- Orange Punch: Looking for polish a little less classic and something that packs more of a unique punch? Look no further. This juicy fashion forward shade was designed for the fun, flirtatious girl who wants to venture away from the confines of pink while maintaining that 'head-turning' factor. Celestial for a day at the beach, Orange Punch is bright and sunny and represents all the beauty that summer has to offer.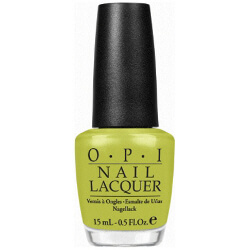 5. OPI- Who The Shrek Are You: Simply put, for the girl who wants to stray from the everyday, and show off more then just her femininity. If your up for trying something new and a little louder, this shade pairs flawlessly with a classic mojito or margarita in hand on a roof-top patio enjoying a warm summer's night.
Have a comment or suggestion for something you'd like to see on my Top 5 list? Feel free to e-mail me at: aly@torontocitygossip.com … I always appreciate reader's feedback.
For timely updates on the brutally honest pursuit of love & happiness through the eyes of an intelligent, witty, & overly emotional buxom blonde, please feel free to follow me on twitter www.twitter.com/TdotTweetHeart