The Yoga Lounge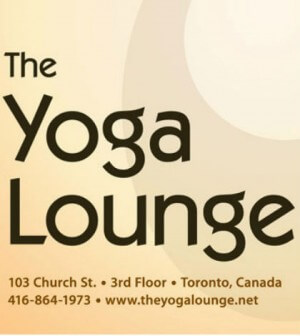 It is often noted that whoever runs the front of house should get paid the most. Reception staff can make or break a business. Yoga Lounge must agree on this point because once I meandered up a narrow passageway of stairs to the third floor I was promptly greeted by a smiling face. The welcome included a rundown of everything from change room location to equipment needed for the class and even an introduction to the Instructor. I arrived the standard ten minutes early, filled out the liability waiver and took in the eclectic surroundings. A half shorn cat sauntered by me bringing my attention to roman pillars holding Hindu statues, assorted knick-knacks, stacks of yoga mats and props. The building itself reminded me of New York dance studios usually hidden on an upper level of an older tower with plenty of old-world character.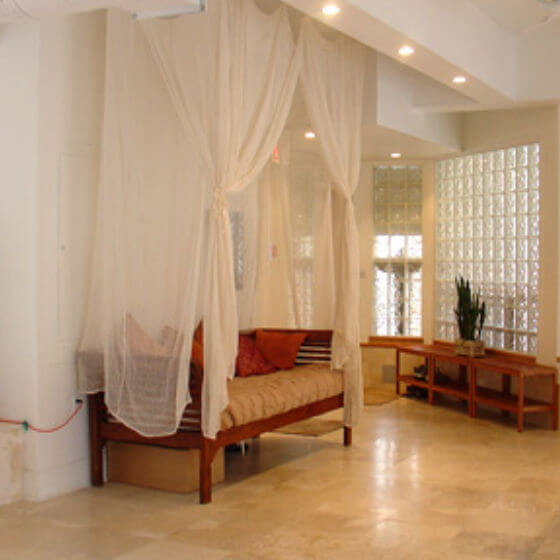 Class started punctually and as I entered the studio I was in awe of the spectacular indoor plants that are floor to ceiling in size. Along with the relaxing music I felt like I was about to workout in the jungle and I liked it! Enter Juliana, the instructor who looked every bit the part with a lithe, long, lean body. We began with gentle warm up movements and transitioned to traditional Pilates abdominal work using a stability ball, a challenging tool to add to any workout. Juliana kept a strong tempo throughout the class. She offered modifications to tough exercises numerous times. This is an important measure of care so that no one feels left out or gets injured. Juliana was professional, articulate, always circulated the class to give corrections and ensure everyone was in proper position. I enjoyed the flow of the class given that Pilates often feels so stop-and-go in comparison to Yoga. This class is appropriate for all levels and would be an excellent companion to those who need a tune-up post running, strength training, or daily desk sitting. If you are a chronic clock watcher this is one class that will fly by. You can also expect a rewarding yoga inspired stretch at the end that will leave you feeling ooey-gooey good.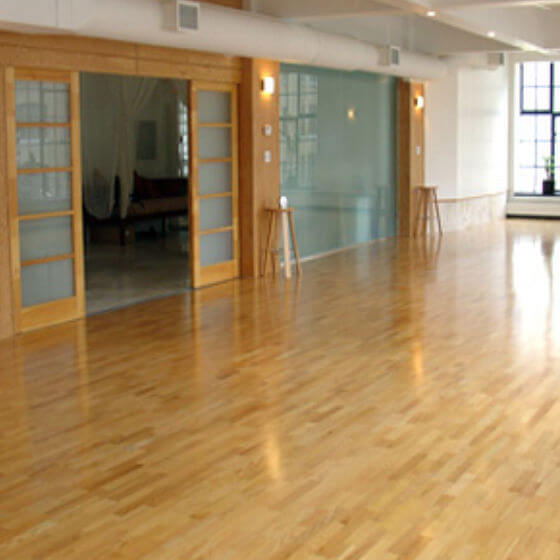 Yoga Lounge is primarily known for it's HOT yoga classes. Reception staff mentioned that "It's not Bikram hot and it's not the Bikram series of poses." Instead, they have a heated studio where classical Hatha Yoga poses are practiced. Even the Pilates studio was warm which I liked because it helps keep your body warm throughout a mat based workout. New students can benefit from a $30 one week unlimited trail rate. The bonus is the volume of classes offered daily. Chances are good that you'll able to fit in quite a few workouts in one week regardless of your hectic schedule.
103 Church Street, 3rd floor
phone: 416-864-1973
email: theyogalounge@bellnet.ca
website: http://www.theyogalounge.net
"Follow" on Twitter and "Like" on Facebook here.

About Natalya Sebastian
Natalya is a fitness and health devotee with her hand on the pulse of what's innovating in Toronto's fitness community. She's been teaching Pilates and Yoga for over a decade, is a former professional contemporary dancer, freelance writer, Mother and lover of life. Notable fitness career highlights include working with Athletes, guest appearances on ET Canada, contributions to Canadian Living, Tonic Magazine and leading Pilates and Yoga classes all over the GTA. What can you expect from her biweekly column? An educated fitness professional's scoop on any given workout. Catch Natalya reviewing everything from a rock climbing gym to a Jiu-jitsu class, spinning, parkour, barre classes, yoga for the hardcore, yoga for the newbies and so much more. Have a fitness question? Need information on a workout method, style or training? Email Natalya at: info@pilatesbodyworkout.com or visit her website at http://www.pilatesbodyworkout.com & sister-site: http://www.pilatesmommyworkout.com