Who Wore What: Met Gala 2014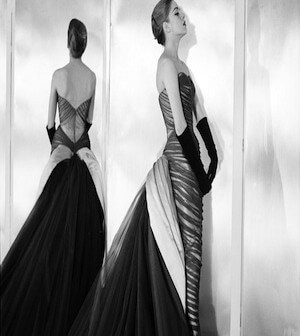 This year's Met Gala saw a diversion from last year's all out punk theme, and a return to a more formal dress code, Anna Wintour presented Charles James: Beyond Fashion. But along with White Tie, there was also a motif of decoration. The ladies were able to attend to both the embellished and formal themes. The belle of the ball, Anna Wintour, arrived first and stole the show wearing Chanel Haute Couture (see below). The biggest red carpet event of the year has once again commenced and I am happy to share WHO WORE WHAT. From Prada to Stella, and Zac to Karan – everyone looked beautiful. Only those who have an undying love for couture and custom can see the beauty in every dress, even Lupita's gown.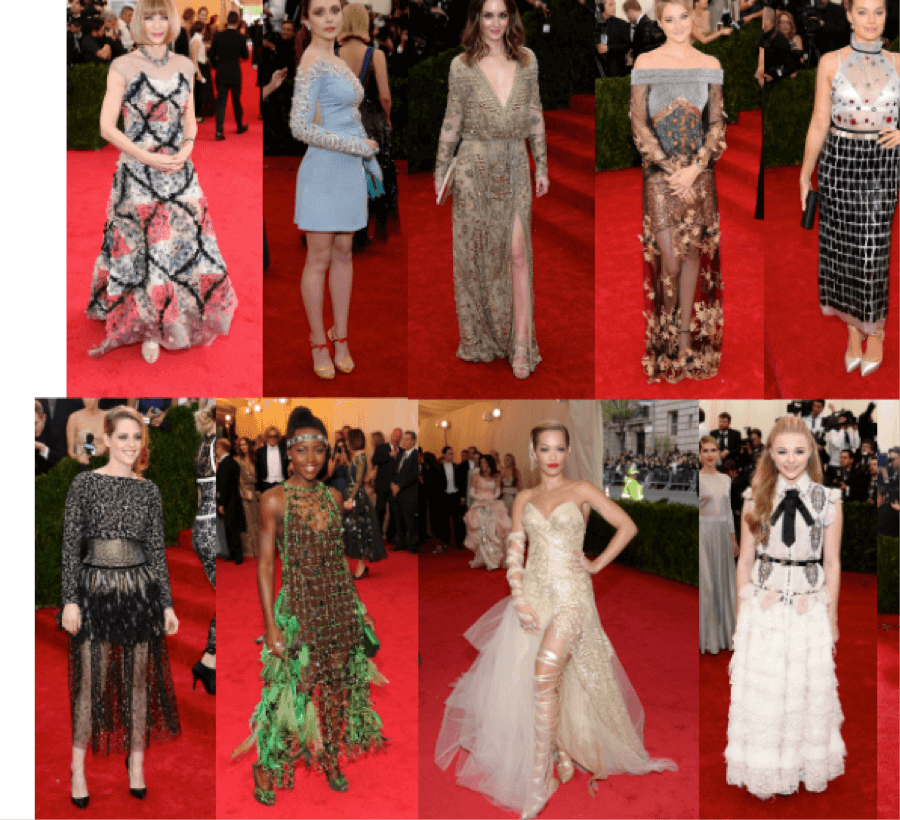 (top, left to right – Anna Wintour in Chanel, Elizabeth Olsen in Mui Mui, Leighton Meester in Emilio Pucci, Shailene Woodley in Rodarte, Margot Robbie in Prada, Lena Dunham in Giambattista Valli Couture)

(bottom, left to right – Kristin Stewart in Chanel Haute Couture, Lupita Nyong'o in Prada, Rita Ora in Donna Karan, Chloë Grace Moretz in Chanel Couture , Marion Cottilard in Christian Dior Couture, Brie Larson in Prada)
It seems the designer of the night was Oscar de la Renta, with big, beautiful formal gowns worn by icons such as Sarah Jessica Parker, Allison Williams, Amy Adams, Ivonka Trump, Taylor Swift, and Karli Kloss.

Surprise or not, the "It" couples absolutely killed it. The men looked handsome and dapper as usual, and the women in floor length and (some) sparkly gowns. Johnny Depp took it all the way with white gloves and a cane along with his Ralph Lauren Black Label tux. Beyonce and Jay Z are also looking flawless.

(left to right – Amber Heard in Giambattista Vallie Couture, Kim Kardashian and Kanye West in Lanvin, Blake Lively and Ryan Reynolds in Gucci, Emma Stone in Thakoon, Andrew Garfield in Band of Outsiders, Beyonce and Jay Z in Gucci)
Spring has arrived, with these lovely ladies looking sensational in big gowns characterized by spring palettes and florals.

(left to right – Emmy Rossum in Carolina Herrera, Karolina Kurkova in Marchesa, Solange Knowles in 3.1 Phillip Lim, Liu Wen in Zac Posen, Katie Holmes in Marchesa)
It's hard not to look phenomenal in a sleek floor length gown. No matter the colour, these women know how to pull off the sleek and sexy look. Florence Welch was definitely one to stand out, by wearing a butterfly cape atop her slim Valentino gown.
(left to right – Kate Bosworth in Stella McCartney, Nicole Richie in Donna Karan, Selena Gomez in Diane von Furstenburg, Anne Hathaway in Calvin Klein Collection, Florence Welch in Valentino Couture, Diane Kruger in Hugo Boss, Rachel McAdams in Ralph Lauren Collection, Lea Michelle in Altuzarra)
Simple yet elegant is how I would describe these women. Though different silhouettes, styles, colours, and adornments, these ladies opted for a monochromatic outfit, and it was definitely the right choice.

(left to right – Suki Waterhouse in Burberry, Jessica Alba in Diane von Furstenburg, Ashley Olsen in Vintage Chanel, Mary-Kate Olsen in Vintage Ferre, Idina Menzel in Donna Karan, Rihanna in Stella McCartney
And of course, how could we forget these lovely gentlemen. Although they couldn't necessarily be as creative as the women with the theme, they still all looked as handsome and well dressed as always.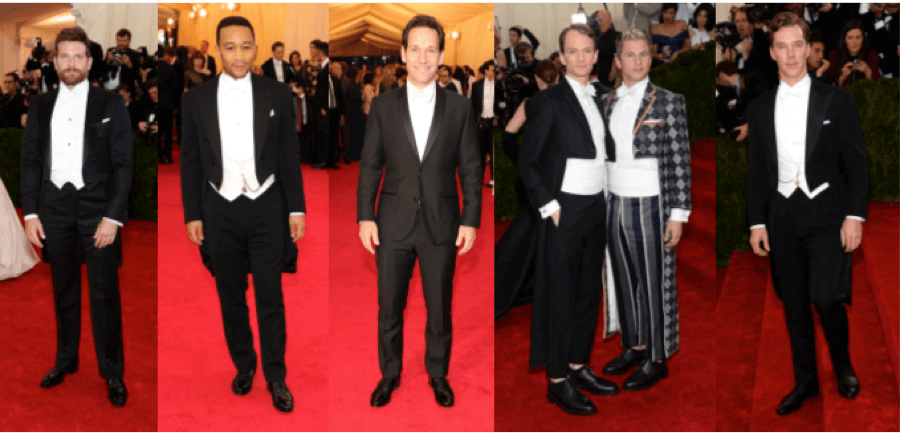 (left to right – Bradley Cooper in Tom Ford, John Legend in Ralph Lauren Collection, Paul Rudd in Calvin Klein Collection, Neil Patrick Harris in David Burtka: Thom Browne, Benedict Cumberbatch in Ralph Lauren Purple Label)
Who is on your best dressed list? What would you have worn? We want to know. @TOCityGossip

About Robyn Emer
I have a degree in Business and Entrepreneurship, but my true passion is fashion and so I am currently earning a certificate in Fashion Styling. Carrie Bradshaw is my spirit animal. I love shopping, writing and blogging about fashion, and anything sci-fi.